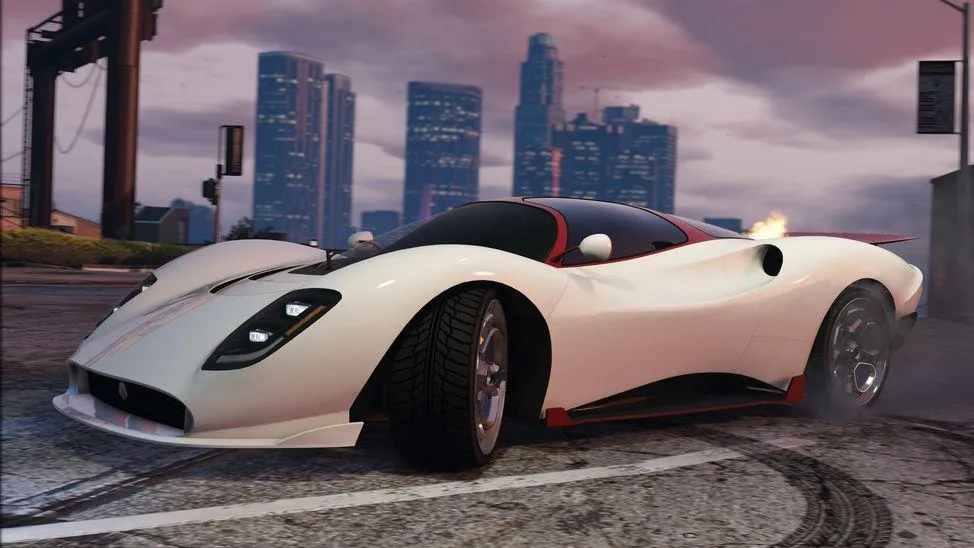 As part of the recently released San Andreas Mercenaries DLC, Rockstar Games removed 194 vehicles from being able to be purchased in GTA Online via the in-game websites.
Rockstar mentioned that the removed vehicles "would be made available via events showrooms, The Lucky Wheel, and other places". Thankfully 71 of them can still be stolen off the street, but 123 are currently completely unobtainable.
The decision was obviously not well-received by the community. This article gives you alternative methods on how you can still acquire these vehicles.
Before we jump into it, we think it's important to clarify that the cars are not removed from the game, and if you own any of the above-mentioned vehicles, they will not be removed from your garages. They are just no longer available for purchase on the in-game websites.
Following are the methods to acquire some or all of the now de-listed GTA Online vehicles based on player/platform criteria:
How To Buy Removed Vehicles on Next-Gen Without GTA+
If you are playing the Next-Gen version of GTA Online (Xbox Series X|S or PlayStation 5) without GTA+ membership, you can purchase all of the removed vehicles from other players who already own them at the LS Car Meet.
This is thanks to the Los Santos Car Meet feature that makes it possible to buy a copy of someone else's vehicle.
However, this feature is exclusive to the PS5 and Xbox Series X|S editions for GTA Online.
There is a sub-community where you can communicate with other players and arrange to buy and sell cars there. Check r/GTACarMeetMarket for more details.
How To Buy Removed GTA Vehicles on ALL Platforms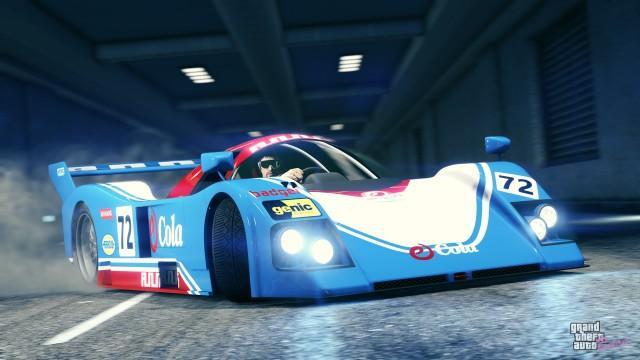 If you playing GTA Online on Xbox One, PlayStation 4, or PC platform (or playing the old-gen version of the game on next-gen consoles) then you have these options at your disposal to obtain the removed vehicles:
Purchase vehicles when they become available at Luxury Auotos, Simeon's dealership, or Test Ride in LSCM.
Win vehicles when they are available at Casino Podium or Prize Ride in LSCM.
Purchase customer vehicles at your Autoshop.
Some vehicles might even be available to purchase as part of an event but those don't come around every week like the ones mentioned above.
Using the Gift Car To Friend Glitch (requires 2 players and a fair bit of time). This method is not recommended because it requires a fair bit of time and some prerequisites to obtain each vehicle.
GTA+ Members
Having GTA+ gives an additional benefit on top of the ones listed above.
It allows next-gen players to purchase a few more among the removed vehicles being offered at the Vinewood Car Club every week at a discount.
Feel free to ask any questions in the comments or share any feedback.
Full List of Vehicles Removed From GTA Online Stores
Here below you find the full list of cars and motorcycles that are no longer available to be purchased in GTA Online's in-game stores as of June 13, 2023. Thanks to users on the GTA Forums for putting together the list.
Southern San Andreas Super Autos:
2 Door:
Peyote Gasser
Zion Classic
Nebula Turbo
Issi Sport
Vamos
Futo
Ruiner
Romero
Prairie
Michelli GT
Fagaloa
Hermes
Retinue
Tornado Rat-Rod
Massacro Racecar
Jester Racecar
Pigalle
Blade
Picador
F620
Fusilade
Penumbra
Sentinel
Rat-Loader
Schwartzer
Zion Cabrio
Zion
Gauntlet
Vigero
Issi
4 Door:
Seminole Frontier
Dynasty
Tulip
BeeJay XL
FQ2
Serrano
Habanero
Cheburek
Streiter
Franken Stange
Jackal
Oracle Xs
Schafter
Surge
Warrener
Regina
Primo
Buffalo
Buffalo S
Tailgater
Asea
Ranger
Ingot
Intruder
Minivan
Premier
Radius
Stanier
Stratum
Washington
Asterope
Paradise
Fugitive
Dilettante
Off-Roads:
Hellion
Riata
Seminole
Kalahari
Rebel (Clean)
Sandking SWB
Bodhi
Dune Buggy
Rusty Rebel
Injection
Bison
Luxury:
Landstalker XL
Patriot
Contender
Landstalker
Gresley
Baller
Cavalcade
Cavalcade II
Rocoto
Felon GT
Felon
Oracle
Motorcycles:
Wolfsbane
Esskey
Avarus
Zombie Bobber
Daemon (Bikers)
Rat-Bike
Bagger
Faggio Mod
Faggio Sport
Cliffhanger
Enduro
Nemesis
Hakuchou
Innovation
Sovereign
Hot Rod Blazer
Bati 801RR
Ruffian
Vader
Blazer
PCJ 600
Sanchez (both versions)
Faggio
Akuma
Double-T
Hexer
Legendary Motorsport
2 Door:
Tigon
Imorgon
Zorruso
Locust
Neo
Paragon R
S80RR
Deviant
Stafford
Swinger
Comet SR
Hustler
190Z
GT500
Viseris
Savestra
SC1
Cyclone
Rapid GT Classic
XA-21
Torero
Ruston
GP1
Raptor
Lynx
ETR1
Tyrus
RE-7B
Seven-70
811
Verlierer
Brawler
Coquette BlackFin
Stirling GT
Furore GT
Jester
Alpha
Z-Type
Stinger GT
Stinger
JB700
Cheetah
Entity XF
Cognoscenti Cabrio
Coquette
Feltzer
Infernus
9F Cabrio
9F
Comet
Vacca
Bullet
Carbonizzare
Voltic
Rapid GT Cabrio
Rapid GT
Surano
4 Door:
Stafford
Revolter
Raiden
XLS (both versions)
Roosevelt Valor
Roosevelt
Cognoscenti 55 (both versions)
Cognoscenti (both versions)
Baller LE (both versions)
Schafter LWB (both versions)
Exemplar
Super Diamond
Motorcycles:
Warstock Cache & Carry
Verus
Squaddie
Lifeguard
Blazer Lifeguard
Mesa
Liberator