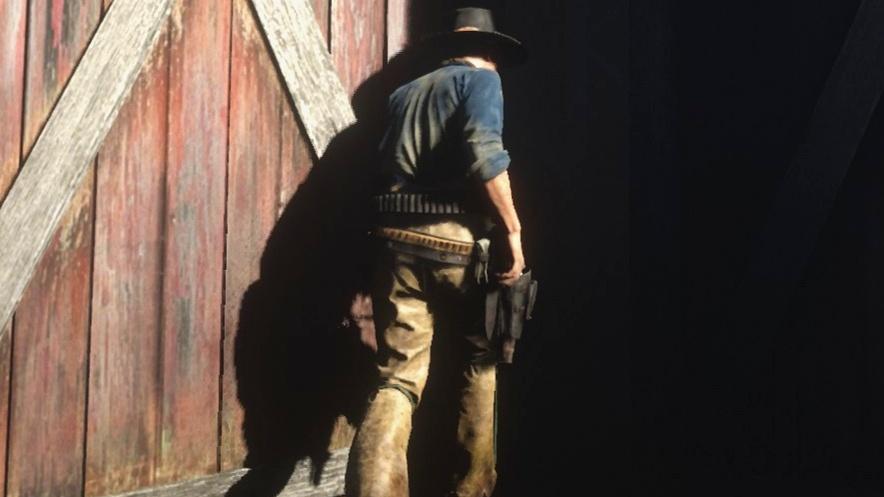 Photo by @JohnM90GTA
I was playing Red Dead Online last night and I needed to get into the stable to modify my saddle, I haven't logged in for a long time and I've only heard a few rumors about this bug, but I immediately realized that it's a very serious bug and that seriously afflicts the player's experience of the now abandoned but much loved Western world. So I thought of writing this article, also sharing a possible (but quite random) solution that players have found to avoid this bug.
The Stable Bug traps players in an endless loop if they attempt to enter any Stable. At that point, nothing can be done to exit the stable or modify your items. The only way to stop the animation loop is to restart the game, which is incredibly frustrating! So here below is a temporary solution/fix that players have found.
To prevent the bug, make sure to flee your horse and wait 10 seconds before entering the stable. You'll need to walk and not run while entering.
Obviously, this can be just a temporary and not official fix for the bug, I've also heard that it doesn't work all the time, so you need to be lucky with that. I think it's unbelievable that Rockstar doesn't release a patch for it yet, all of us have now resigned ourselves to the fact that the game has been pretty much abandoned, but Rockstar, if you really want us to play a game that will no longer be updated... At least give us the opportunity to play it in the best way possible!