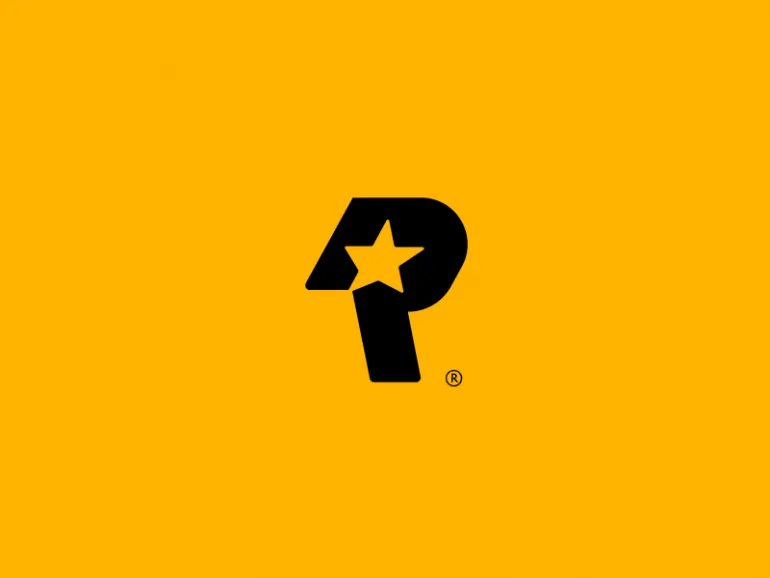 A Second Look At Rockstar Games Moments Inspired By Films
A couple of weeks ago, we went through some of our favorite Rockstar Games moments that were inspired or directly lifted from films. We went through some of the more popular and recent ones, placing a special emphasis on GTA V as well as Read Dead Redemption 2. However, there still remain many more exciting moments from Rockstar, and today we are going to break down another six that we consider some of their best.
We will go over the moment itself as well as the film it was lifted from. Discussing the similarities between the scenes, we will show why Rockstar Games has created some of the most memorable sequences in video game history. Rockstar Games has always proven to be fans of American Cinema, and in their design for missions in the games, they have clearly shown that. Many of these take inspiration from film. Their love for films does not stop at the action flicks or crime dramas however, and our first entry will prove this.
GTA Vice City: "The Job" - Inspired by "Friday The 13th Part III" (1982)
One of Vice City's most memorable moments would have to be the bank heist pulled in Little Havana. This is one of the more defining moments in GTA history, and takes place later in the game during The Malibu missions. Tommy Vercetti gathers his men together, all of whom have a certain skill pertaining to the job, whether it be enforcement or driving the getaway car. in this mission, it is not so much the moment that is lifted from film, but rather the aesthetic design of the men's outfits as they enter the bank, so that is what we will be looking at.
The men enter the bank donning boiler suits and goalie masks, and this is, if you're familiar with slasher films, the exact outfit Jason Voorhees wears in the third installment of the horror film "Friday The 13th Part III". In this game, Jason's signature weapon is also available to use, the machete. After you complete this mission, this outfit is made available at your safe house, and you can equip it with the machete to run around the streets of Vice City just like Jason might. This moment really shows the studio's appreciation for the horror genre of films as well.
GTA V: Thelma and Louise Car - "Thelma And Louise" (1991)
This next entry is a pretty cool easter egg. In GTA V, if you approach the cliffs of Los Santos at a certain time of day, one can see a car looking eerily similar to Thelma and Louise's ride from the 1991 Ridley Scott film. In this sequence, one of the coolest Rockstar Games moments is revealed when you see the police chasing this car to the edge of the cliff. Instead of surrendering, the car careens off of the cliff and explodes in a fireball on the bottom of the stones.
This is very clearly a reference to the 1991 film, "Thelma And Louise", as this scene is basically lifted and placed into the game as a nod to the film rather than a playable mission. In the movie, Thelma and Louise choose to end their lives together, holding hands, and driving their vehicle off of the cliff while police pursue them. This is a nice little easter egg in the game and it is Rockstar showing appreciation for a popular American film of their age.
GTA Vice City: "Publicity Tour" - Inspired by "Speed" (1994)
One of the more frustrating, albeit hilarious missions in GTA Vice City has to be the "Publicity Tour" mission, also known as the "lovefist limo mission". This one forces protagonist Tommy Vercetti to drive Lovefist's limo as fast as he can, or the bomb inside the vehicle will detonate. This motif first appeared in the 1994 film, "Speed", in which Keanu Reeves and Sandra Bullock's characters are forced to drive a bus with the exact same problem.
The film itself features some very memorable scenes in movie history, as the bus jump is frequently cited as one of the best action sequences of all time. In the game, if the player slows down, the limo will explode. Likewise, in the film, Jack and Annie escape the bus right before it explodes. Owing to its high energy, this film has embedded itself in one of the greatest video games of all time, in Vice City.
GTA San Andreas: "Just Business" - Inspired By "To Live and Die In LA" (1985) and "Terminator 2: Judgement Day" (1991)
Another one of the more memorable Rockstar Games moments inspired by films is the mission "Just Business" from San Andreas. When CJ and Big Smoke find themselves in a chase towards the sewers in Los Santos, it is obvious this sequence very clearly borrows from the chase in "To Live and Die In LA", from 1985, in which a chase through Los Angeles sewers is also a major plot point. The part that most memorably borrows from film however, is the part in which a large black car hauler busts through the guardrail above and chases CJ and Big Smoke through the sewers.
This specific scene actually comes from "Terminator 2: Judgement Day" in which a large black Freightliner truck smashes through the barrier to chase Edward Furlong's character. Both films are widely remembered for their action scenes in the Los Angeles area, and since Los Santos is GTA's Los Angeles, one can reasonably assume the connection here. Although both films offer inspiration for this mission, it is perhaps noticeable that the reference to "Terminator 2: Judgement Day" is the more prominent and dramatic one.
GTA IV: "The Puerto Rican Connection" - Inspired by "The French Connection" (1971)
For this next one, we are going to head to Liberty City. In GTA IV, protagonist Niko Bellic does favors for many friends and associates. The mission "The Puerto Rican Connection", in which Niko chases down a train to eliminate someone who has made fun of Manny, is very clearly a reference to the 1971 film, "The French Connection". This memorable moment from Rockstar Games makes it clear in the title of the mission, as far as its inspiration.
In the 1971 film, Gene Hackman chases a man on an L train in New York City, which, and if you're a fan of Rockstar Games, you know this is exactly what Liberty City is supposed to be. These sequences are almost identical in terms of point of view, as both scenes feature the protagonist underneath the train, following it in a vehicle. If the title of the movie and the respective mission title did not give it away, anyone who has played through this mission and seen this film can remember where it comes from.
GTA Vice City: "Treacherous Swine" - Inspired By "Scarface" (1983)
Vice City is home to some of the best Rockstar Games moments. While most of GTA Vice City is directly inspired by "Scarface", including but not limited to: Vercetti's mansion is Tony's mansion, Sonny Forelli is basically Sosa, Vice City is Miami, the strip club modeled after The Babylon club, as well as the final shootout where a large number of enemies makes their way into the protagonist's mansion. That being said, one of the most memorable film-inspired Rockstar Games moments is showcased in the game when Cortez asks Tommy to take care of an enemy for him, and hands him a large chainsaw to do the task.
Anyone who has seen 1983's "Scarface", and let's face it, yes you have, can reasonably infer that this scene in the game is sticking to the theme of taking from the film. Though more of an homage than a direct swipe from the film, Tommy takes the chainsaw to the man's house and chases him down in a fit of rage and gore. In the film, Tony is forced to watch as his friend is murdered with the same weapon. Hawaiian shirts not withstanding, GTA Vice City and "Scarface" have so much in common, that it is no wonder why this scene was chosen. This Rockstar Games moment is not only an homage to 1980s films, but also a clear and direct ode to one of the best crime films of all time.
The Big Picture of Movie-Inspired Rockstar Games Moments: Part II
There is no shortage of films that were chosen as inspiration for these amazingly memorable Rockstar Games moments. From legendary crime epics like "Scarface" to acclaimed action flicks like "Terminator 2: Judgement Day", the list of inspiration is as endless as it is varied in genre. Choosing to format one of their missions on a horror classic like the "Friday The 13th" series was no doubt a genius move that rang true with so many fans of these films. Since there is a significant amount of overlap between the fans of these films and the fans of the Rockstar Games catalogue, it is easy to understand why these scenes were chosen.
The list of iconic actors involved in both the inspirational films and the games on this list includes Ray Liotta, Al Pacino, Gene Hackman, Arnold Schwarzenegger, Robert Patrick, and of course, Susan Sarandon and Geena Davis. With stars like this, it is easy to see why these scenes are so memorable. Directors like Ridley Scott and Brian De Palma brought these scenes to life with vigor and a great care for their craft. Some of these scenes are so well-known that their appearance in these video games is like a nostalgic reach into the past from a favorite childhood film.
These are some of our favorite Rockstar Games moments inspired by films. Let us know what you guys think. Are there any moments we missed? What is one of your favorite Rockstar Games moments? Let us know in the comments and maybe we will include your choice on our next list... maybe.