Every bounty has a story, and it rarely ends well.
Starting today you will be able to hunt the first of 10 new Legendary Bounties, the most dangerous bounty targets in Red Dead Online.
Law keepers across The West have put out the call: La Reina de los Banditos, Barbarella Alcazar must be brought to justice.
Alcazar is the de facto leader of the bloodthirsty Del Lobos gang, rumored to be hiding out somewhere in New Austin. The dangerous widow of infamous killer Ricardo Alcazar is wanted for thievery, extortion and murder.
Bring Alcazar in by September 23rd – deliver her alive to command a handsome sum or receive a slightly reduced return if she meets an untimely demise during the pursuit.
A new Legendary Bounty will come to light each week. Visit a nearby Bounty Board to see the new Legendary Bounty wanted poster and take them on solo or with up to three of your most trusted Posse members.
New Collectible List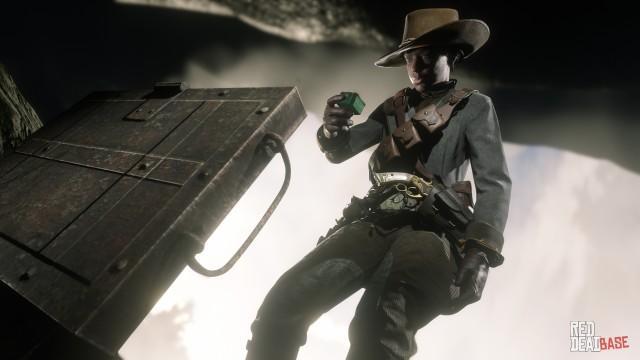 Collectors who played last week may have noticed the opportunity to seek out the Sacred Collection. This week, Madam Nazar is looking for the Pearls of the Sea collection consisting of the Durant Pearl Bracelet, Pelle Pearl Necklace and Bonnard Pearl Ring. Turn in the complete collection directly to Nazar or via any Post Office by September 23rd for a healthy payment.
Be on the lookout for a new collection each week and remember, while completing your collection you can pin any outstanding items from the Collector's Bag Menu for quick access in the Player Menu.
Featured Shootout Series: Free Aim
Players interested in the thrill of competitive, free-aim gunslinging can launch Shootout Series (Free Aim) from the Online menu, which plays host to free-aim iterations of Most Wanted, Name Your Weapon and Public Enemy. Keep an eye on the Online menu to see new competitive Free Aim series each week.
Bonuses & Benefits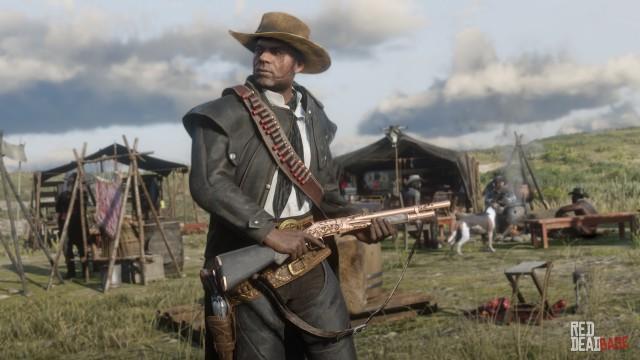 There are plenty of benefits awaiting riders of all stripes this week. Play Red Dead Online through September 23rd and receive a boost of 3,000 Club XP to aid your progress within the Wheeler, Rawson & Co. Club ranks. Players in possession of the Outlaw Pass will receive an additional 2,000 Club XP, helping them on their way to unlocking rewards like unique outfits and weapon mods, RDO$, bonus Gold and more. The Club XP will be delivered within 24 hours of playing Red Dead Online.
Stay tuned for details on tons of new additions coming to Red Dead Online this year - including new poncho styles, the latest Legendary Bounty Targets, Free Roam Events and more.