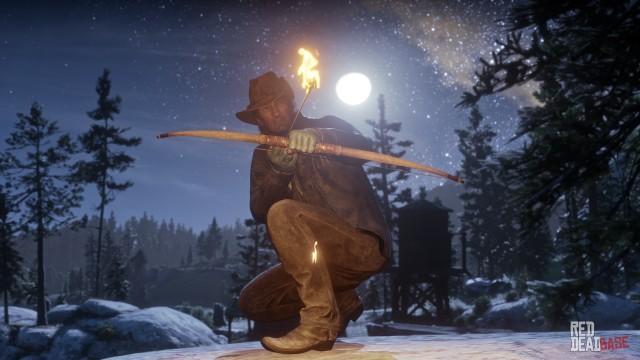 Final Week for Rank 10 and 20 Care Packages
For those who still have yet to hit Ranks 10 and 20 in Red Dead Online, you have until June 24th to cross these thresholds and earn a pair of special one-time care packages stuffed with valuable ammo and provisions. Players who are at least Rank 10 will get premium hunting supplies including baits to lure game, 20 Small Game Arrows that help deliver clean kills to smaller animals and Poison Arrows for taking down large and dangerous prey. You'll also get 20 Fire Arrows to take into combat.
If you hit at least Rank 20 by June 24th, you'll get useful provisions, from 5 tins of Jolly Jack's that fortify your Dead Eye meter with a gold outer bar and 3 Oregano Big Game Meat that give your Stamina meter a gold core.
Rank 10 Bonus Care Package
20x Small Game Arrows
20x Fire Arrows
20x Poison Arrows
5x Predator Bait
5x Herbivore Bait
Rank 20 Bonus Care Package
3x Minty Big Game Meat
3x Oregano Big Game Meat
3x Thyme Big Game Meat
10x Baked Beans
10x Corned Beef
10x Canned Salmon
5x Jolly Jack's
5x Cocaine Gum
5x Moonshine
5x Gin
5x Guarma Rum
5x Fine Brandy
Wheeler, Rawson and Co. Catalogue Additions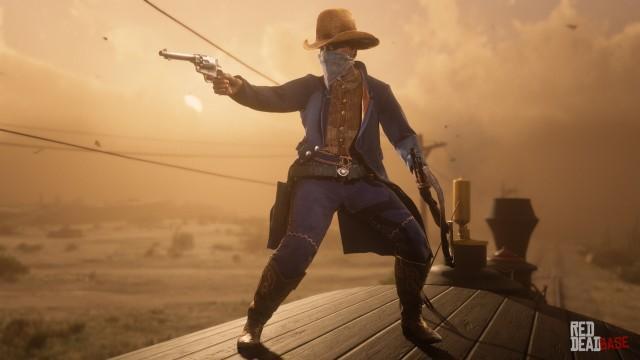 The latest additions to the Wheeler, Rawson and Co. Catalogue in Red Dead Online include the Lightfoot Pants, Austin Boots, Charro Jacket, Vaquero Baroque Spurs and the Clymene Coat. Also, check out the new Hissy Fit emote.
Elimination Series
The new Elimination Series Playlist is available from the Red Dead Online menu screen, you can jump into the Elimination Series to compete in Make It Count with the Bow and Arrow or Throwing Knives in a variety of locales. Or jump into the Elimination Series Large variant to take on Gun Rush in larger groups.
Just take part in the Elimination Series Playlist and you'll get a 30% XP and RDO$ Boost. Win a match in the Elimination Playlist, and you'll get 60x High Velocity ammo for each class of gun (Pistol, Revolver, Repeater and Rifle).
Additional Bonuses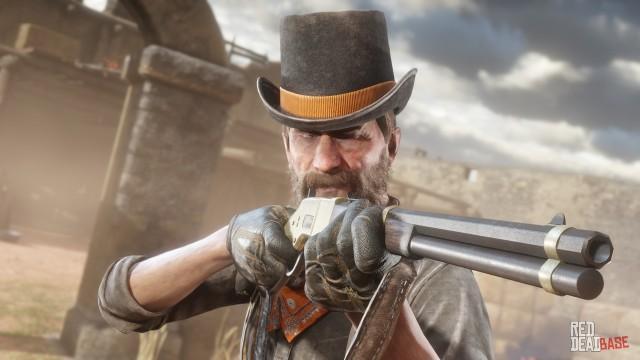 All Tonics are 25% off.