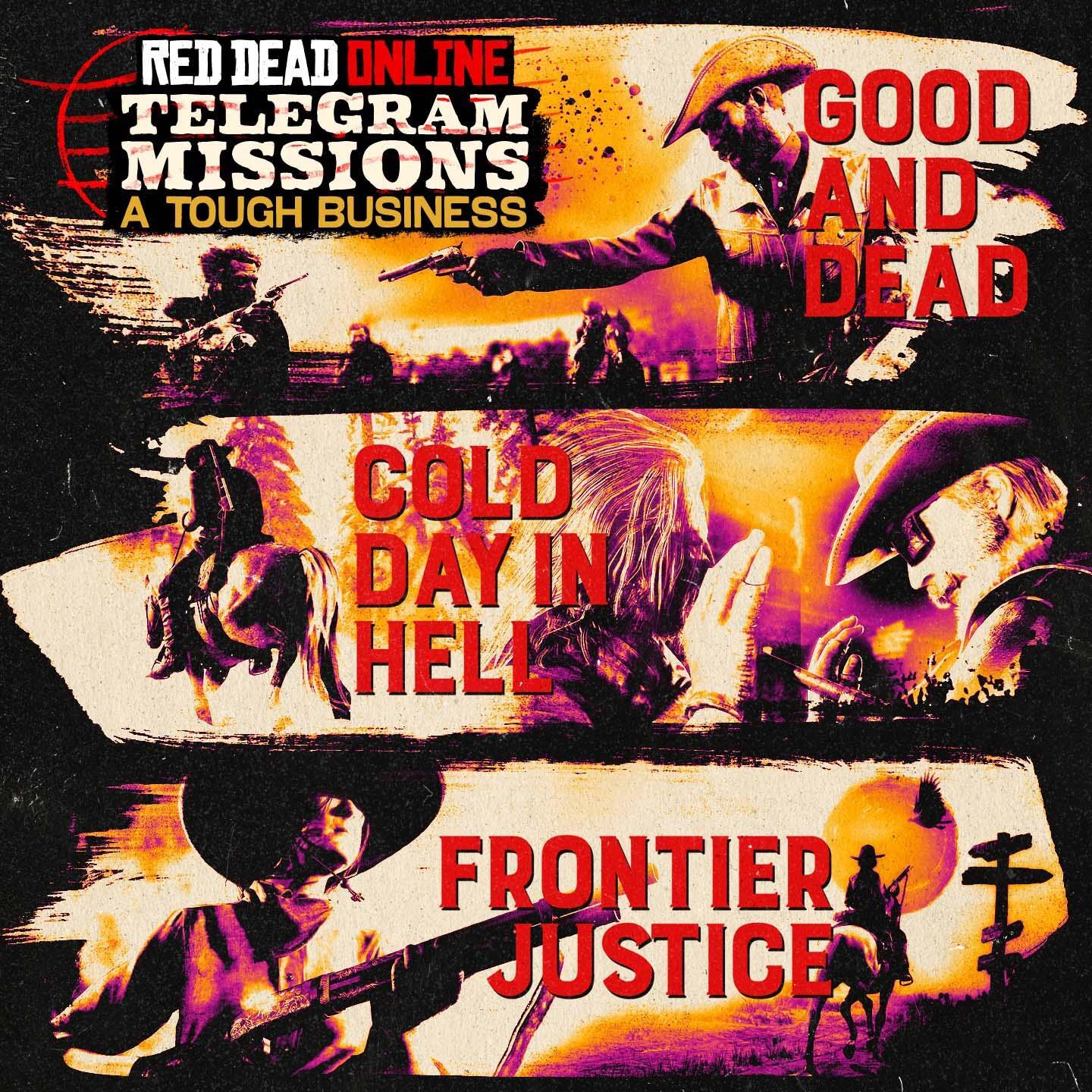 Take advantage of another month long bonuses starting today in Red Dead Online, including:
3X RDO$ & XP:
A Tough Business" Hardcore Telegram Missions
2X RDO$ & XP:
Blood Money Opportunities
2X RDO$, XP & Gold:
Free Community Outfit All Month Long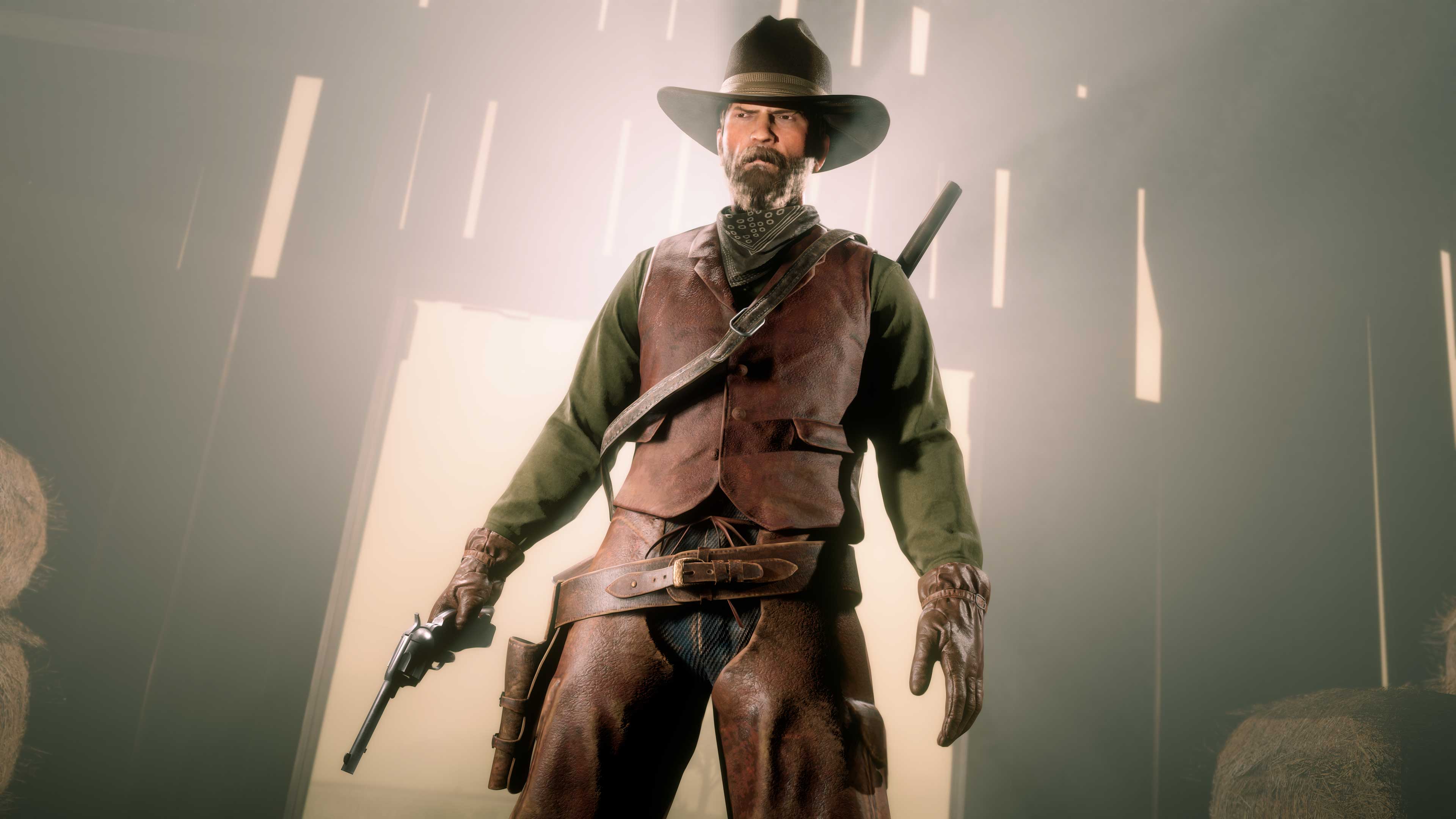 YouTuber Dare to Game recently shared several of their favorite outfits made up of clothing and accessories available from the pages of the Wheeler, Rawson & Co. Catalogue. All month, you can claim each of the following items for free to recreate Dare to Game's rustic take on a traditional cowboy look:
Brown Cayuga Hat

Brown Bandana

Burgundy Lancer Vest

Green Everyday Shirt

Brown Urban Gloves

Brown Gunslinger Gun Belt

Blue Studded Pants

Brown Batwing Chaps

Brown Worn Ropers Boots

Green Woolen Sweater (male) or Flores Vest (female)
Free Fishing Rod and Bow for Rank 10 Players
Make sure to reach Rank 10 to receive the Fishing Rod and a Reward for a free Bow. Players who have already hit this milestone are also eligible for these gifts.
Featured Series Bonuses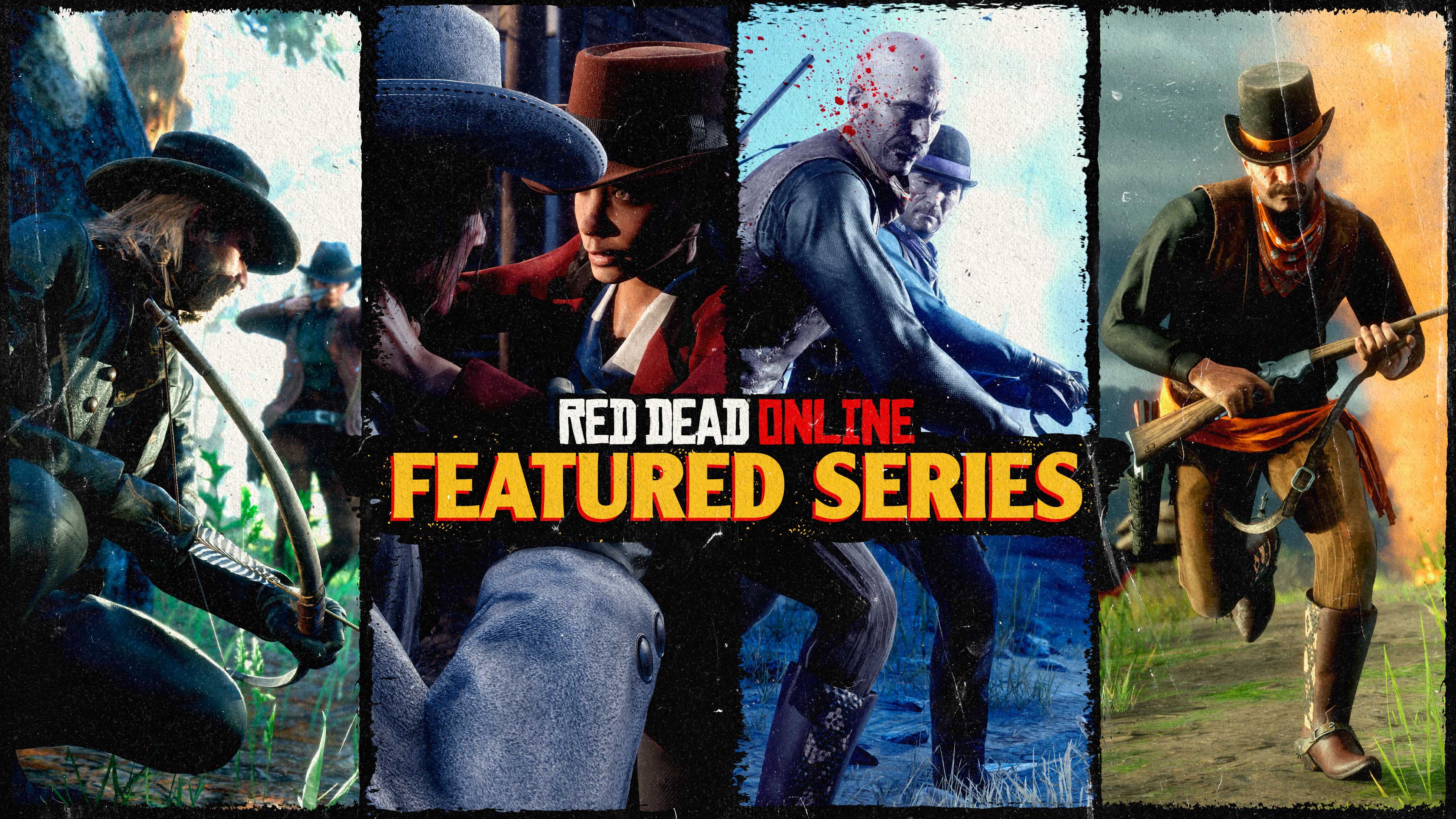 Take part in any Weekly Featured Series this month to earn 3X RDO$ & XP:
April 5 - April 11: Elimination Series (Hardcore)

April 12 - April 18: Overrun (Hardcore)

April 19 - April 25: Takeover Series (Hardcore)

April 26 - May 2: Shootout Series (Hardcore)
Other Bonuses and Rewards
Complete 7 Daily Challenges in one week and receive a rare green Patterned Bandana.
Also, completing any mission (Telegram or otherwise) with a Persistent Posse this month will make you earn 5 Rewards for free Fast Travel. As an added bonus, the Persistent Posse fee has been waived for the entirety of this month's event. All Rewards will be accessible from the Benefits menu, Camp Lockbox, or at the Tailor within 72 hours.
Discounts
50% Off
Rifle Ammo
30% Off
Outfits and Chaps
Role Outfits