As part of the partnership with Twitch Prime, Rockstar is giving to Social Club members and Twitch Prime subscribers a new set of free in-game rewards to coincide with the releases of The Diamond Casino Heist in GTA Online and Moonshiners in Red Dead Online.
GTA Online: Free Arcade Property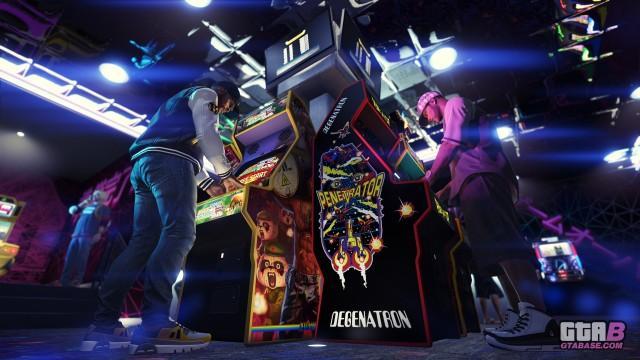 Twitch Prime members who linked accounts to their Rockstar Games Social Club account by December 8th will get free access to a new Arcade property to serve as the otherwise legitimate front for your prep and planning in The Diamond Casino Heist. Pixel Pete's Arcade – formerly a legendary hole-in-the-wall located in Paleto Bay – will be yours to claim from Maze Bank Foreclosures free of charge. Any Twitch Prime members in good standing who do buy this specific property at full price will be given a 100% rebate within 72 hours after purchasing it.
Red Dead Online: Free Moonshining Business Upgrade & Collector's Bag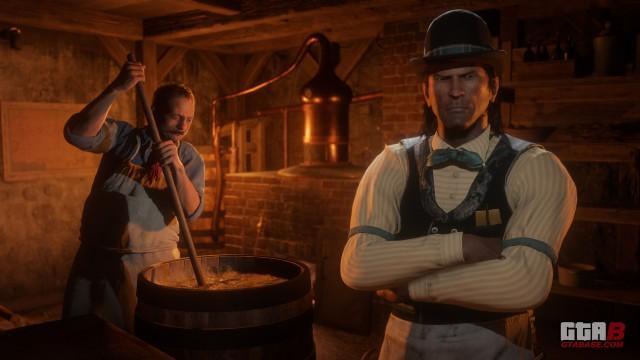 Twitch Prime members with linked accounts and in good standing by December 12th will also get free perks in Red Dead Online. Players who have started their journey as a Moonshiner will get the Polished Copper Still Upgrade for free, allowing you to brew more potent shine that sells at a premium. Twitch Prime members will also get the Collector's Bag for free, a Collector explores the world finding valuable treasures that can be sold to the travelling saleswoman Madam Nazar. Red Dead Online players who become Twitch Prime subscribers on or after December 13th will be able to purchase both of these for free within 72 hours of becoming Twitch Prime subscribers.
If you already have a Social Club account and a Twitch Prime subscription and haven't claimed your benefits, you can do so by visiting the links below: