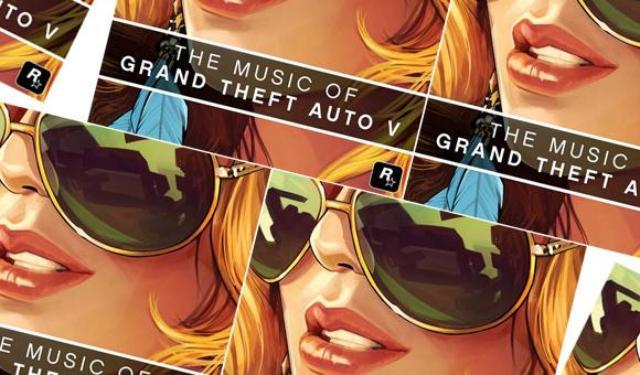 When GTA V was in the works, the developers at Rockstar Games thought about taking a different direction with the music. In the past, they had used existing music and famous tracks to accent their game. They did this by utilizing an in-game radio system which added a nostalgic and realistic tone to the games.
For GTA V, they decided to take a leap and develop an original score. This soundtrack would play through the game missions and at other various points throughout. In addition to this cinematic music, the game was also slated to feature some original songs that were composed solely for GTA V, though some would later go on to be leaked or released on mixtapes as well.
Out of all the original tracks which were added to the music of GTA V, we are going to count down our top ten favorite ones. Featuring a wide array of hip hop heavyweights at their finest as well as prominent electronic producers and DJ's, we are gonna break down the best exclusive music in the game.
10.) "Old Love / New Love" Twin Shadow Featuring D'Angelo Lacey
(Produced By Zeds Dead)
One of the most successful songs made for the game, this dance/house track features R&B-tinged themes and the classic story of heartbreak. Originally released as a single to promote GTA V, this standout song was later placed on Twin Shadow's third studio album, Eclipse, where it went on to receive much critical acclaim.
This song did well as an album cut as well for Twin Shadow. Eclipse, the album it featured on is one of the band's most popular LP's ever. This is easily one of the greatest pieces of music from the exclusive soundtrack.
9.) "Smokin' and Ridin'" BJ the Chicago Kid Featuring Freddie Gibbs and Problem
(Produced By BJ the Chicago Kid)
One year before Freddie Gibbs' original classic LP Piñata dropped, he was featured on this classic GTA V track alongside upcoming West Coast rapper Problem. Singer BJ the Chicago Kid, who has worked with the likes of Kanye West and Anderson Paak in the past, lays out some smooth vocals for these MCs to vibe with. The beat is a G-Funk-inspired string number which gives the track a ton of energy.
This song is significant for its California feel, and Problem was already on the charts with his iconic 2013 track "Like Whaaat?". This song was banging all over the radio in the real California, so Rockstar decided to make their own Cali hit and they didn't miss. This is one of the more memorable tracks in the game and arguably one of the most recognizable rap songs to be featured as part of the original music for GTA V.
8.) "Sleepwalking" The Chain Gang of 1974
(Produced By Kamtin Mohager)
GTA V did not balk at the chance to mix genres when choosing exclusive music for their game's soundtrack. Knowing that the game would have a mighty impact (as it still does to this day), they enlisted the help of American electronic group The Chain Gang of 1974.
This track was used widely in promotional material for GTA V. It shows up in the trailer, as well as commercials and television spots. This potent synth-pop slapper would later be released on the band's third studio album, Daydream Forever.
7.) "Welcome To Los Santos" MC Eiht and Freddie Gibbs Featuring Kokane
(Produced By Oh No)
Though not as popular in 2015 as he is today, Freddie Gibbs still dropped killer bars and loved to represent his new home in California. Teaming with literal Compton legend MC Eiht was no doubt a dream for him. Adding veteran Kokane and his distinctive voice to this track rounded it out nicely and made it one the hardest exclusive songs on GTA V.
Crossing over into the GTA canon with its title, this piece of music was released in 2015 with the PC version of the game as part of a special soundtrack rounded up by The Alchemist and Oh No. Considering that only five short years later, Gibbs and Alchemist would team up for their Grammy-nominated Alfredo, it is safe to say that this exclusive song showed just how great they could be together.
6.) "Garbage" Tyler, the Creator
(Produced By Tyler, the Creator)
Few California-based artists are as well-known in the upper echelons of today's musical world as much as Tyler, the Creator. Utilizing this exclusive opportunity to put his name and tunes on something as big as GTA V, Tyler took the occasion to deliver one of his earlier and more traditional songs for the in-game radio.
Thought a bit different than his more recent music, (his last album, 2019's Igor earning him a Grammy Award for Best Rap Album), it is fun to look back to an earlier time for highly skilled producer and rapper from the Odd Future collective. In our next entry, we're going to take a look at a song featuring his close friend and partner in crime Earl Sweatshirt, another Cali MC who put his smooth touch on the exclusive music for the game.
5.) "Play It Cool" Gangrene Featuring Samuel T Herring and Earl Sweatshirt
(Produced By The Alchemist)
When The Alchemist and Oh No teamed up for the score of GTA V, along with Woody Jackson, who did the score for Red Dead Redemption 2, they made it clear that they would also like to contribute their own rap songs as well. Adding to the exclusive music of the game as part of their 2015 Welcome To Los Santos album, the group enlisted the help of synth-pop singer Samuel T Herring alongside one of the most respected Cali lyricists of the last decade in Earl Sweatshirt.
Shortly before the release of this track Earl had dropped his second studio album, I Don't Like Shit, I Don't Go Outside to critical acclaim. This track was an additional bonus for Earl to spit on and he did not disappoint, making this one of the more iconic exclusive songs made for GTA V.
4.) "Fetti" Curren$y and Freddie Gibbs
(Produced By The Alchemist)
Three years before their highly-admired 2018 album, Fetti, the duo of Curren$y and Freddie Gibbs went bar-for-bar on an Alchemist beat exclusively for GTA V. Before it was a concept for an album, "Fetti" was just a song, but it would prove to be an important one in showing what the future would bring from these two artists.
Though nothing else needs to be said about Curren$y or Freddie Gibbs, as far as their only solo music, no one can deny that when they put their heads together, they make bangers. Add an icy Alchemist background, and you've got yourself one of GTA V's best songs.
3.) "Hold Up" Marion Band$ Featuring Nipsey Hussle
(Produced By 1500 Or Nothin')
The year 2013 proved to be a massive breakthrough year for Nipsey Hussle. His dynamic mixtape Crenshaw had just earned the Los Angeles-based MC a co-sign from Jay Z himself. If this wasn't enough, his pop up store of the same name was wildly successful and fans were doling out $100 each for a copy of his tape. He sought to put his name even further out there representing the West Coast In GTA V's exclusive music.
This cut from the original soundtrack for the game is a memorable one and many consider it a classic. Marion Band$ holds this track as his most-streamed on Apple Music and he did not miss on this one. Anyway, RIP to the young King Nipsey! You will not be forgotten. #TheHustleContinues
2.) "Stonecutters" Flying Lotus
(Produced By Flying Lotus)
The most fly DJ/Producer/filmmaker/rapper from Los Angeles, California, Flying Lotus, had a lot to do with the exclusive music of GTA V. As well as hosting his own radio station in game (FlyLo FM ftw!), Flying Lotus contributed this standout track to the original 2013 soundtrack for the game.
This incredibly talented artist has also worked with legends Kendrick Lamar, MF Doom (RIP to the man), as well as Radiohead's Thom Yorke. He put his own spin on the traditional video game soundtrack with this one, and it won't be forgotten anytime soon.
1:) "r- Cali" A$AP Rocky Featuring Joey Fatts and A$ton Matthews
(Produced By K. Roosevelt)
The year 2013 was massive for young Rakim. He had just dropped off his debut album Long. Live. A$AP to meteoric critical praise and heavy radio play all day. Featuring artists like Drake, Kendrick, Joey Bada$$, and Skrillex, Rocky managed to show his own unstoppable performance with hits like "Goldie". His career would only continue down an absolutely epic road, but back when GTA V first came out, his song "r- Cali" put Los Santos on the map.
Coming out of New York, Rocky showed his love for Cali on this track, and gave us that classic hook "Now it's Gucci, Prada, everything designer!". A$AP Rocky had always been a stylish guy, but this exclusive song really let fans of the game come to know him better. In one of the most catchy and wildly successful cuts of the game's original soundtrack, this is not only many fans' favorite exclusive GTA V song, but also one of their favorite A$AP Rocky songs as well.
Sweet, Sweet Nostalgia
Writing this article was a trip down memory lane for me. This music takes me back to the hot September in 2013 when I took two weeks off from my job at McDonald's to play this game. I waited in line at GameStop the night before, I still have the hardcover strategy guide and the official shopping bag it came with. This game means so much to so many people, and a large part of that is the music. When Rockstar chose to include original music in the game, they achieved that amazing but elusive feat of making the player feel like they are in a movie. That's why I love GTA V so much. This game and this soundtrack captured a special time in my life and I won't ever forget it. Where were you when you first heard these songs?