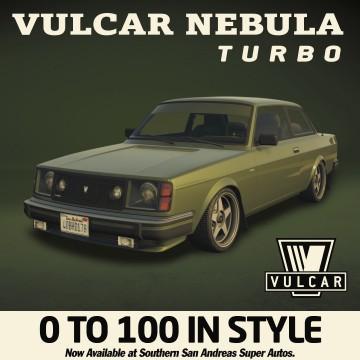 The 70's called, and they want their oil crisis back. They also mentioned something about a family sedan with the soul of a turbo-charged, take-no-prisoners touring car, but we're keeping that.
Introducing the Vulcar Nebula Turbo, now available at Southern San Andreas Super Autos.
2X GTA$ & RP On Race Series
Take part in some not-so-friendly competition and jump headfirst into the recently released Scenic Route, Rancho Rivalry or Grapeseed Circuit - all part of the Race Series paying out Double Rewards through August 28.
To launch the Race Series, head to the pink Race Series blip in Pillbox Hill or join via Quick Job on your iFruit Phone.
Arcade Tees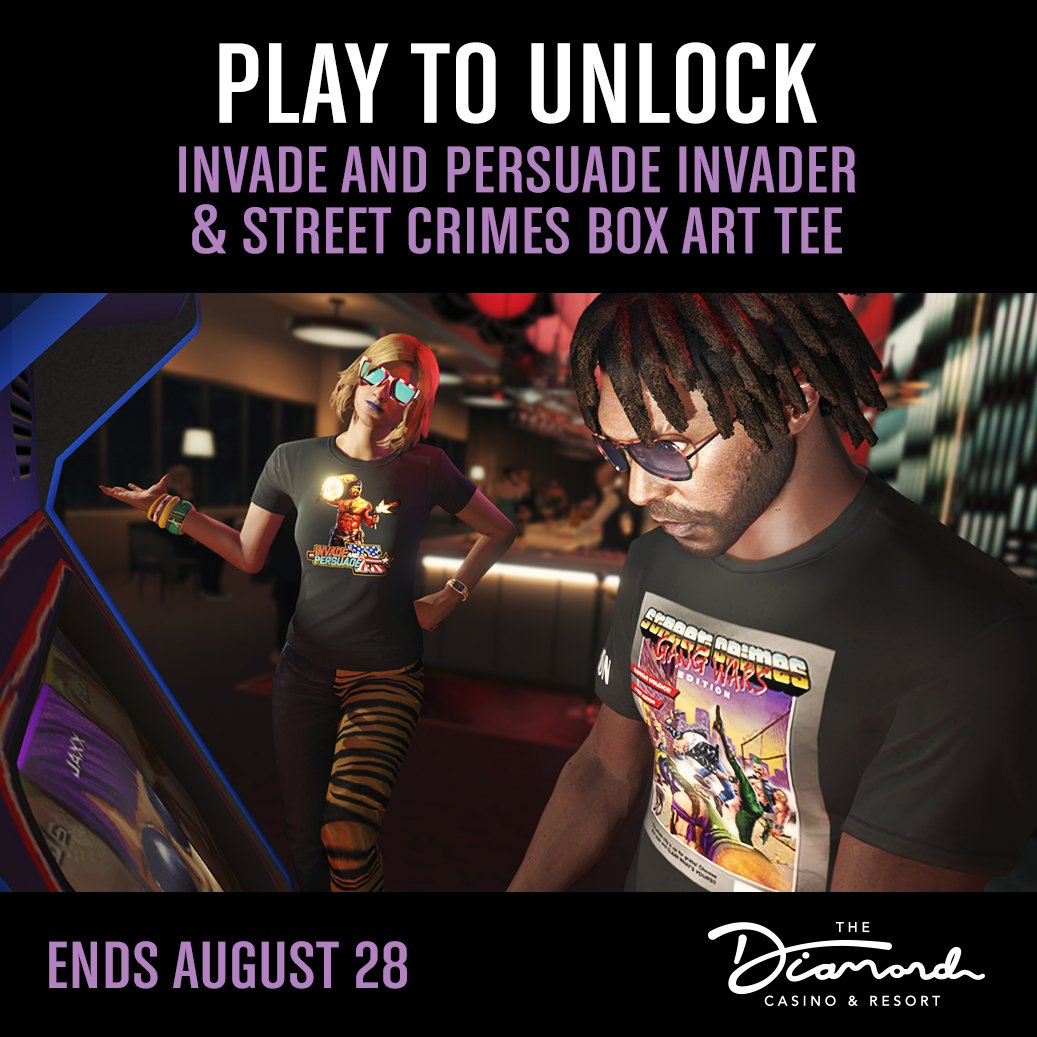 Courtesy of DEGENATRON, all players who log in to GTA Online this week will receive the Street Crimes Box Art Tee and Invade and Persuade Invader Tee, on the house.
Open Bar
There are few two-word combinations more powerful than "open bar." Imbibe free drinks at The Diamond's Casino Bar, as well as in your personal Penthouse Bar and Party Area, all week long. If your Penthouse is currently lacking in proper party space, this week is your chance to upgrade thanks to a 30% discount on the Bar and Party Area (along with 50% off Members Party).
Take the edge off but know your limits: that Macbeth has a serious kick. If you do have too much, just make sure to aim for the bowl this time. The housekeepers will thank you for it.
Podium Vehicle: Benefactor Schlagen GT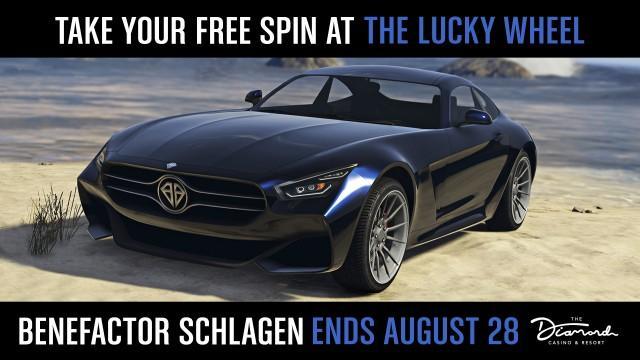 Hit the lobby of The Diamond Casino & Resort for your free daily spin of the Lucky Wheel - the opportunity to score GTA$, special clothing items and this week's special podium vehicle, the Benefactor Schlagen GT.
Casino Store Clothing & Artworks
Today sees a number of luxury desirables returning to the Casino Store - like the Blue Flying Bravo Fitted Suit Jacket and Làconi's contemporary artistic masterwork, The Temptation of Aglaia.
Discounted Content In-Game
Between the rooftop soirees and corporate subterfuge, find some time to take advantage of 40% off a selection of helicopters and other aircraft, as well as sales on the ferocious Principe Deveste Eight, Penthouse customization options and more. Full list of discounts below:
PENTHOUSE AMENITIES
Penthouse Colors & Patterns – 30% off
Casino Shop Large Sculptures – 30% off
Bar and Party Area – 30% off
Members Party – 50% off
AIRCRAFT
Aircraft Concierge Services – Free
Buckingham Swift – 40% off
Buckingham Swift Flying Bravo – 40% off
Buckingham Swift Deluxe – 40% off
Buckingham SuperVolito Carbon – 40% off
Buckingham SuperVolito – 40% off
Buckingham Volatus – 40% off
Maibatsu Frogger – 40% off
Mammoth Hydra – 40% off
Western Maverick – 40% off
Blimp – 40% off
SUPERCARS & MORE
Principe Deveste Eight – 30% off
Pegassi Tempesta – 40% off
Vapid Festival Bus – 40% off
Twitch Prime Discounts
As part of Rockstar's ongoing partnership, Twitch Prime members who linked their Twitch and Rockstar Social Club accounts will receive a whopping 75% off the Pfister Neon and thePegassi Reaper, as well as an additional 10% off all of the sales items listed above.