The Diamond Casino & Resort's slate of exclusive rewards expands this week with an assortment of new perks and up to GTA$400,000 in gifts. Those seeking to keep the perks rolling can play GTA Online any time before August 21 to get the latest Diamond Program benefits, detailed below:
Silver Status
To qualify for Silver Status this period, Penthouse owners need only log in to GTA Online anytime between August 15 and 21. In return, they'll be rewarded with GTA$250,000.
Gold Status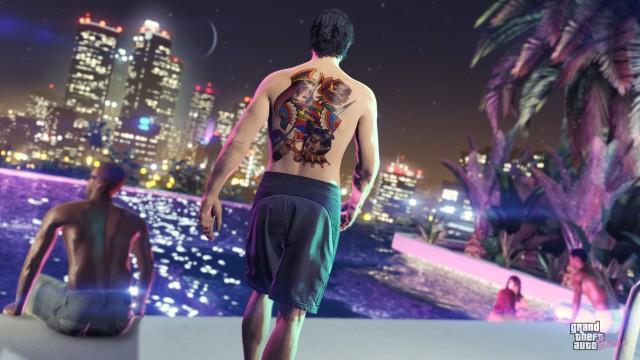 There are plenty of reasons to help Mr. Cheng protect his business interests from the imperious magnates of the Duggan family. Namely, completing the second Casino Story Mission, "House Keeping," affords players Gold Status in the Diamond Program, rewarding:
An additional GTA$50K
The playing cards-themed Royals Tattoo
If you already qualified for Gold status during the previous award period, you need only log in to GTA Online between today and August 21 to make sure you're on the list for the rewards listed above.
Platinum Status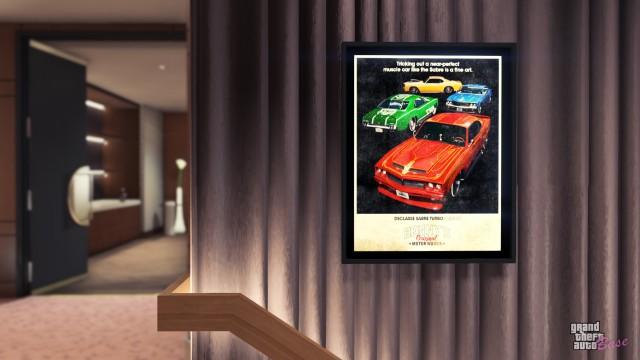 Gold Status members can earn it by completing 5 Casino Work assignments for Ms. Baker to receive:
An additional GTA$50K
A vintage Benny's Original Motor Works poster to decorate the walls of your Penthouse.
Those who have previously qualified for Platinum status simply need to log in to GTA Online between today and August 21 to qualify for the above rewards.
Diamond Status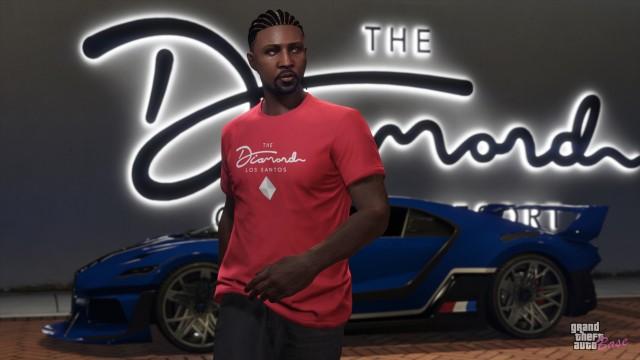 Make no mistake: Diamond Status is for those willing to go the extra mile. Platinum Status members who complete all Casino Story missions (whether completed this period or in the previous qualification period) will earn you:
GTA$50K
The exclusive Red Diamond Tee
These rewards stack, meaning that completing all of the prerequisites for each membership level will award you with a total of GTA$400,000 in addition to the items detailed above.
All of the Diamond Program rewards detailed in this post will be granted by August 28.