Cast some shade as you roll by in the all new Krieger, Benefactor's visionary cross between a catwalk-ready supermodel and a bloodthirsty military dictator. Some will stop, others will stare, but all you'll give them is a cold dose of side eye. Forget humility. This road is yours.
The Benefactor Krieger supercar, now available from Legendary Motorsport in GTA Online.
Racing Bonuses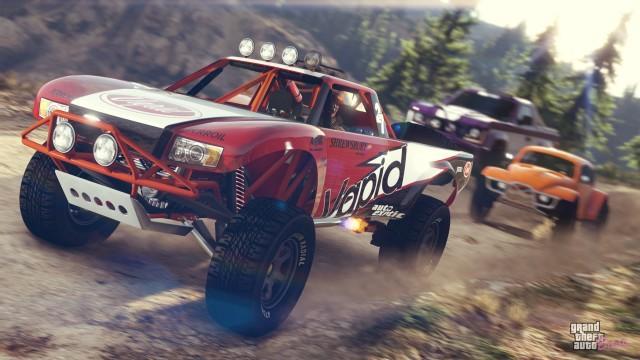 Two new races -- Mudslide and Troubled Waters -- have been added to GTA Online this week as part of the Race Series. On top of that, all Race Series and Stunt Series are paying out Double Rewards this week.
New Podium Vehicle: Bravado Gauntlet Classic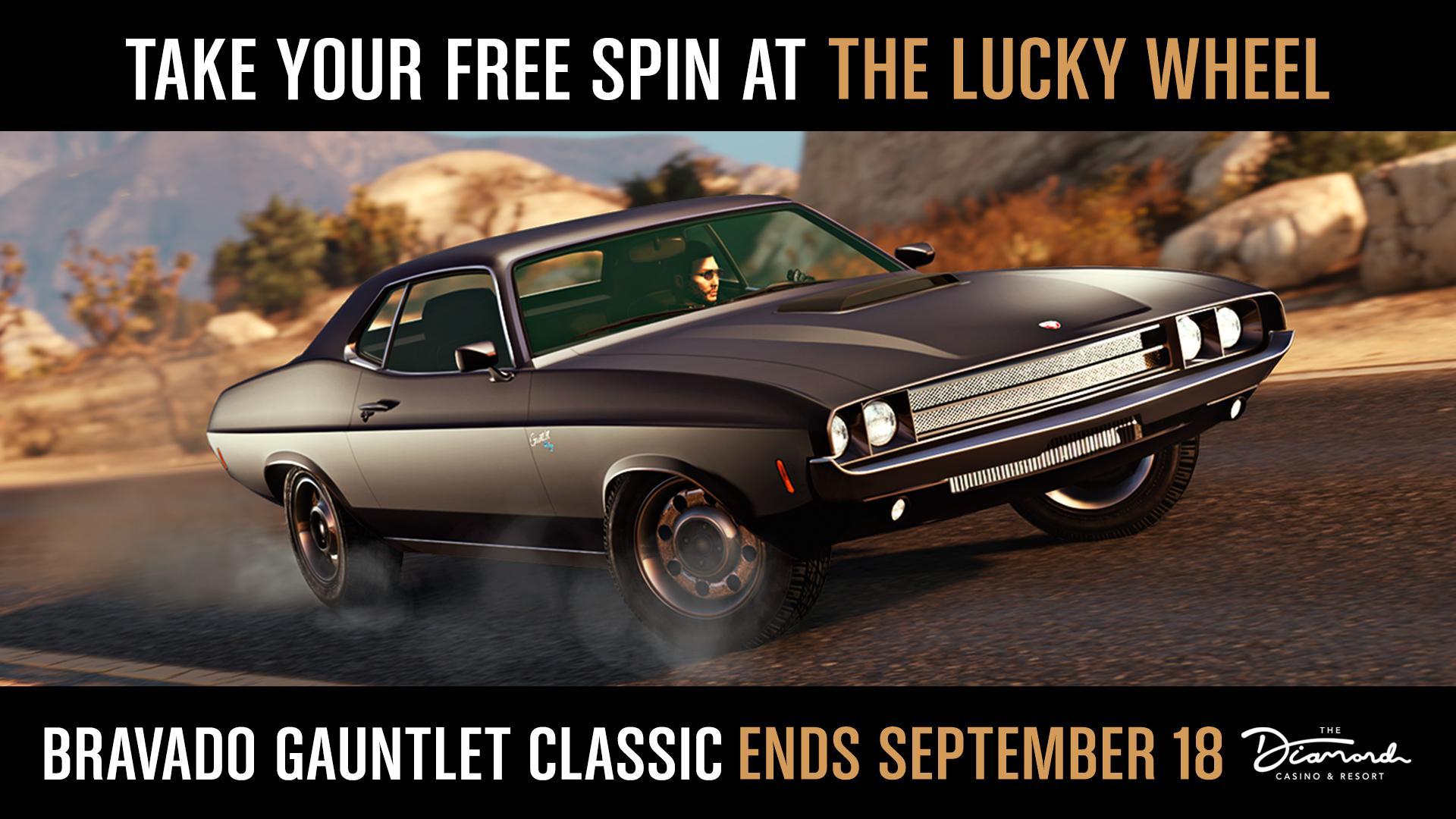 Swing by the lobby of The Diamond Casino & Resort and give the Lucky Wheel a spin for the opportunity to score GTA$, RP, clothing and more. This week's grand prize is the brash and bold Bravado Gauntlet Classic, a throwback to a time when the best cars and beers were both made in America.
This Week in the Casino Store
The Casino Store has a rotating selection of exclusive clothing, accessories and artwork for those with an eye for style to collect. Some might call an Adorned Hoodie or Ornate High Roller Jacket a tad gaudy, but what do they know? You're the one posing next to your newest Bertolt sculpture on Snapmatic for all your friends and followers to see. They're just a screenname in the comment section anyway.
Discounted Content In-Game
Garage Properties (excluding Vehicle Warehouse) – 40% off
Garage Add-Ons – 40% off
Dinka Jester Classic (Sports) – 30% off
Vapid GB200 (Sports) – 30% off
Declasse Hotring Sabre (Sports) – 30% off
Pegassi Infernus Classic (Sports Classic) – 30% off
Ocelot Ardent (Sports Classic) – 30% off
Grotti Cheetah Classic (Sports Classic) – 30% off
Vapid Clique (Muscle) – 30% off
Schyster Deviant (Muscle) – 30% off
Vapid Dominator GTX (Muscle) – 30% off
Brakes & Handling – 40% off
Engine Upgrades – 40% off
Turbo – 40% off
Transmission – 40% off
Spoilers – 40% off
Suspension – 40% off
Twitch Prime Discounts
Twitch Prime members who linked their Twitch and Rockstar Games Social Club accounts before September 9th will receive The Diamond Casino & Resort's Master Penthouse for free, along with a 100% rebate on the Lago Zancudo Bunker after purchase, 70% off both the Ramp Buggy and the Phantom Wedge, plus an additional 10% off all of this week's above listed discounts. Visit Twitch Prime to sign up and ensure your access to next week's benefits.