Bravado have done it again, and this time you've got to wonder how they spawned a demon like the Gauntlet Hellfire. Harness the force behind this beast and get ready to bulldoze your competitors into a brand-new circle of hell. Because what's stronger than muscle? Muscle on fire. Probably.
The Bravado Gauntlet Hellfire, now available from Southern San Andreas Super Autos in GTA Online.
Collectible Action Figures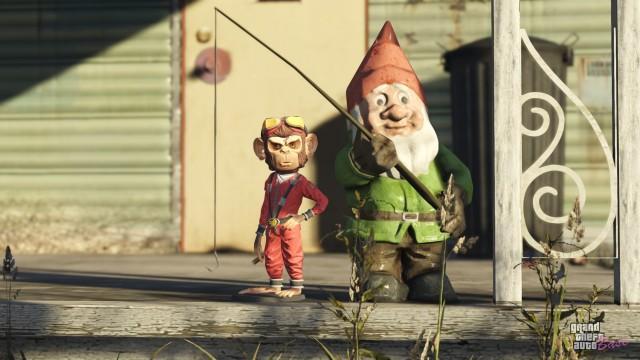 Collecting each figurine from the owner of the Hardcore Comic Store, will yield a cash and RP bonus, but if you collect and return the complete set, there might be a unique reward in it for you. Keep an eye on your iFruit for a message with more details.
Double Rewards Bonuses
Casino Story and Freemode Missions are paying out Double GTA$ & RP all week long. All Business Battles and all Rockstar Stunt Races are also paying out Double GTA$ & RP through September 11.
Unlock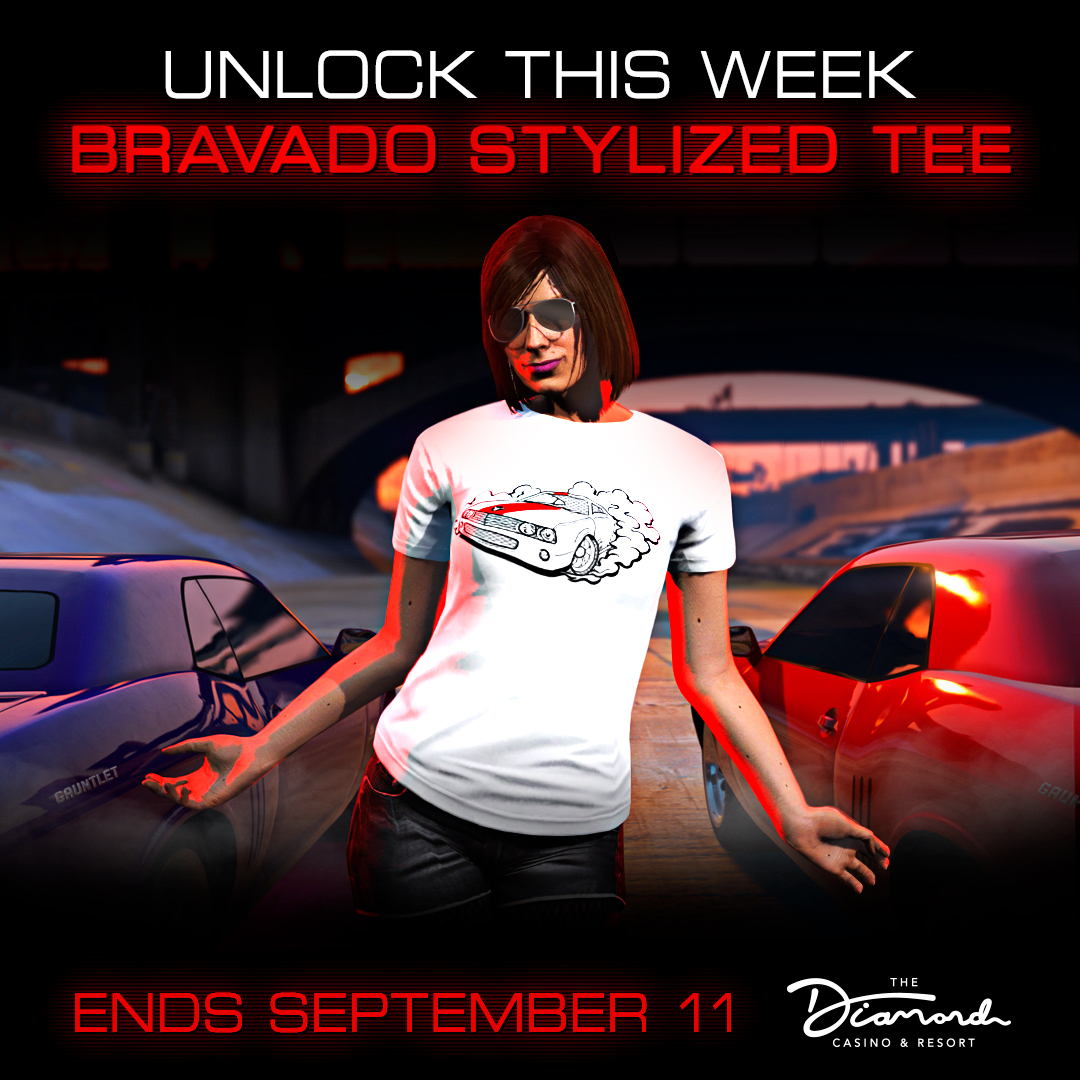 The Bravado Stylized Tee, free to all players who log into GTA Online this week.
Podium Vehicle: Truffade Nero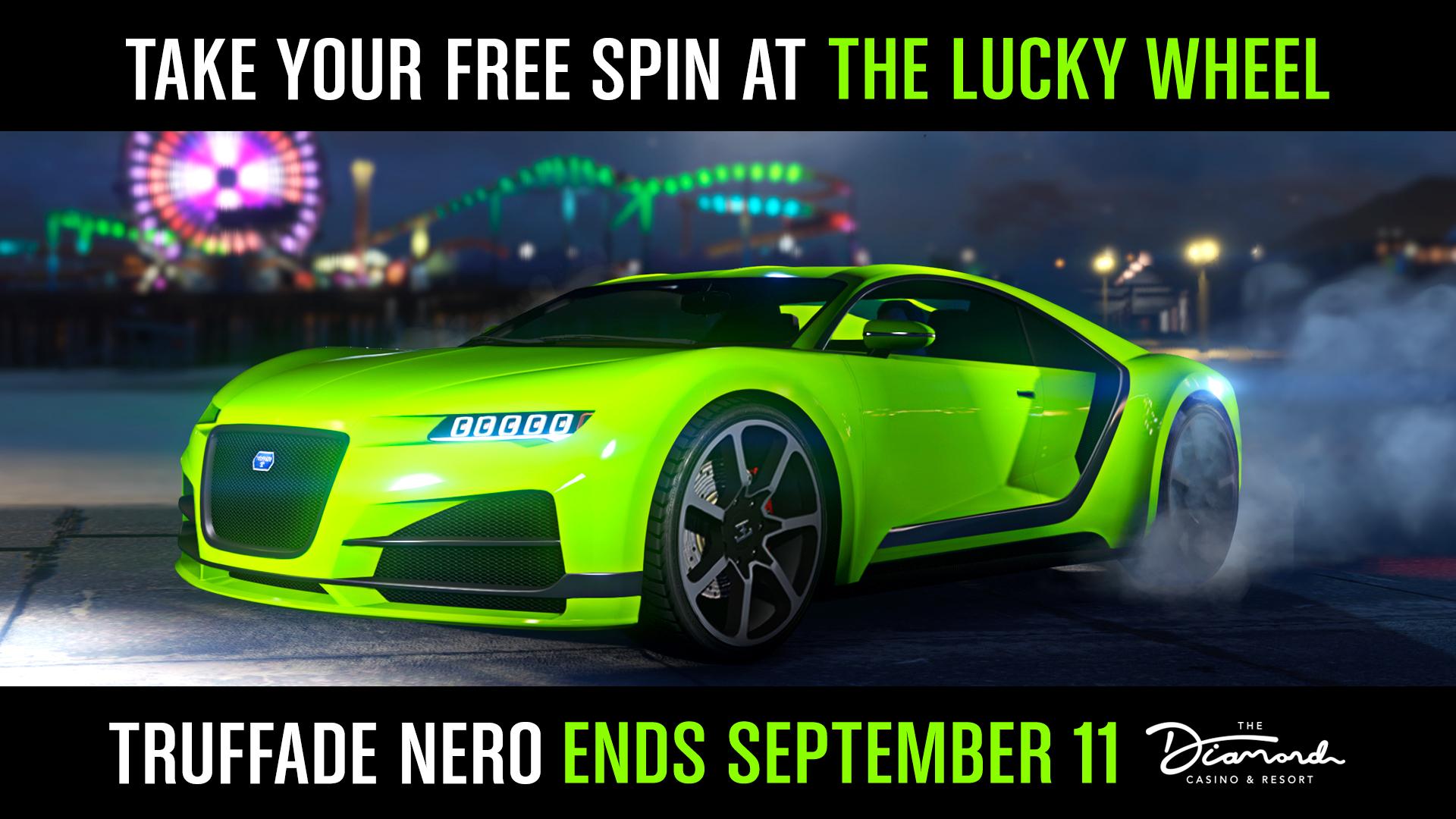 Stop by the lobby at The Diamond Casino & Resort to give the Lucky Wheel its free daily spin for the opportunity to win GTA$, RP, clothing and more. This week's top prize is the god-emperor among supercars, worthy of any esteemed collector's garage - the Truffade Nero.
Casino Store Additions
Visit the Casino Store to browse a rotating selection of exclusive clothing and accessories, with returning items such as the High Roller Dress and Gold Ceaseless Timepiece, as well as sculptures and installations for your guests to make polite conversation about at your next Penthouse party.
Discounted Content In-Game
Master Penthouse – 25% off
Private Dealer – 25% off
Penthouse Garage – 25% off
Casino Shop Large Shirts – 25% off
Nightclubs – 40% off
Nightclub Renovations & Add-Ons – 40% off
Benefactor Terrorbyte – 40% off
Nagasaki Buzzard – 40% off
Nagasaki Havok – 40% off
Grotti Itali GTO (Sports) – 40% off
Vapid Flash GT (Sports) – 40% off
Benefactor Schlagen GT (Sports) – 30% off
Ocelot Swinger (Sports Classic) – 40% off
MTL Pounder Custom (Commercial) – 40% off
Maibatsu Mule Custom (Commercial) – 40% off
Limited-Time Twitch Prime Discounts
Twitch Prime members who linked their Twitch and Rockstar Games Social Club accounts before September 2 can claim their free Master Penthouse in-game via the website on their iFruit. Additionally, players who connect their accounts will also receive an extra 10% off all of the vehicle and amenity discounts listed above, as well as 75% off the Volatol bomber plane and 40% off the Truffade Thrax supercar. To ensure access to future benefits, make sure to visit Twitch Prime and sign up.