Rune Zhaba is now available from Warstock Cache & Carry in GTA Online.
New Year Bonuses
Earn Triple Rewards on Freemode Events and Double Rewards on Business Battles until January 8. Bunker Series is paying out double this week.
New Podium Vehicle: Seasonal Pfister Comet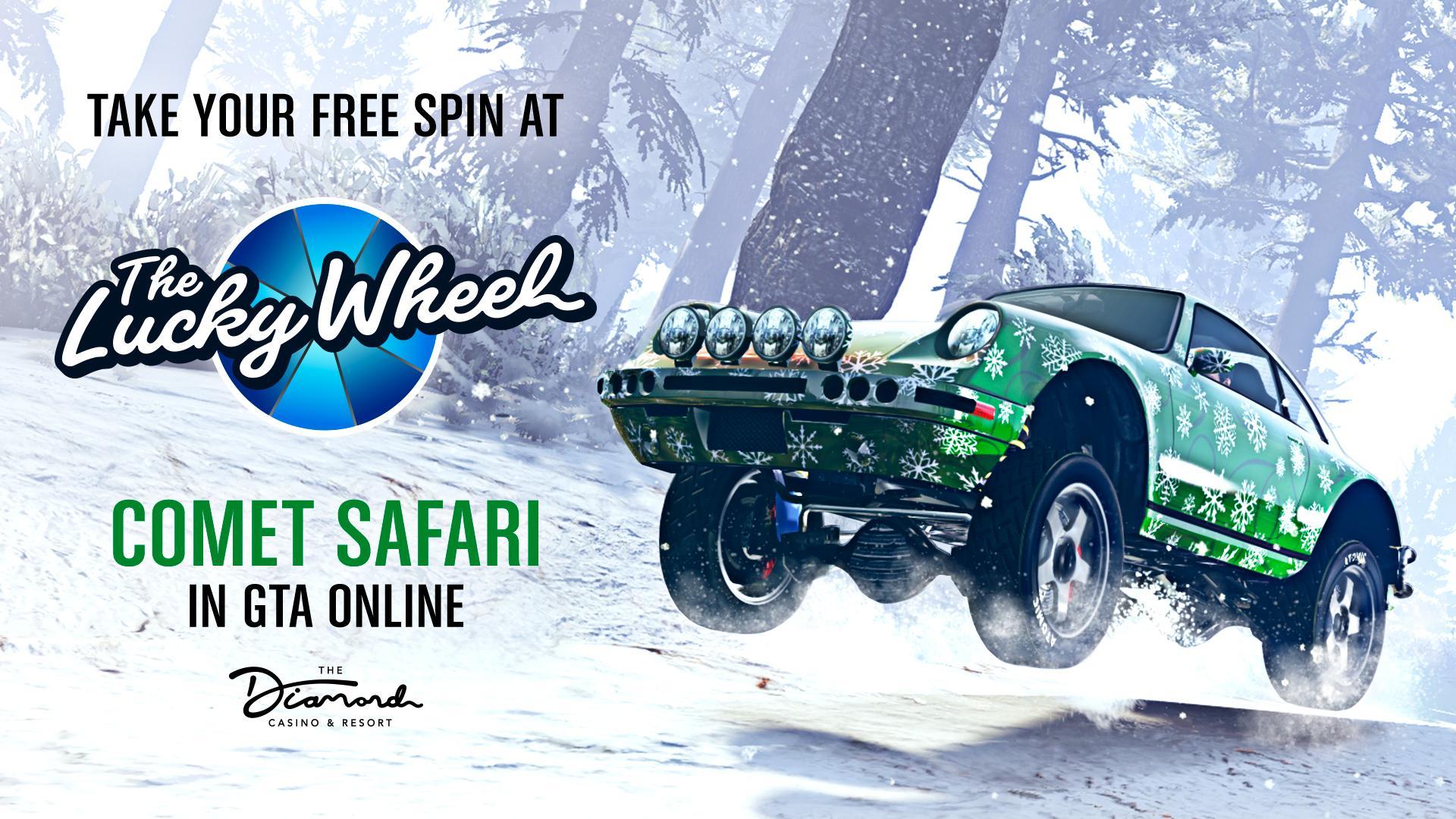 This week's top prize is a customized Pfister Comet Safari adorned with the exclusive "It's a Wrap" livery for added Yuletide flair.
Anyone who plays GTA Online before January 8th will still receive the "It's a Wrap" Livery for their Comet Safari to bring in the New Year.
Discounted Content In-Game
Properties & Renovations:
Penthouses – 35% off
Penthouse Add-Ons & Renovations - 35% off
Nightclub – 35% off
Nightclub Garage – 35% off
Nightclub Renovations – 35% off
Vehicles:
Progen Emerus (Super) – 25% off
Benefactor Krieger (Super) – 25% off
Pegassi Zorrusso (Super) – 25% off
Vysser Neo (Super) – 25% off
Ocelot Locust (Super) – 25% off
Vapid Peyote Gasser (Sports) – 25% off
Weeny Issi Sport (Sports) – 40% off
Weeny Issi Classic (Compact) – 40% off
Western Rampant Rocket (Cycle) – 25% off
Übermacht Zion Classic (Sports Classics) – 25% off
Vapid Caracara 4x4 (Off-Road) – 25% off
Enus Paragon R (Sports) – 25% off
Twitch Prime Benefits
If you're a Twitch Prime member who has linked your account with the Rockstar Games Social Club and claimed your benefits, you can score the Pixel Pete's Arcade property in Paleto Bay for free via rebate within 72 hours of purchase. Linked Twitch Prime members also get an extra bonus 10% off all this week's discounts listed above. To ensure access to future benefits, make sure to visit Twitch Prime and sign up.
Look out for more details on in the coming weeks on future updates to GTA Online, and head over to the Social Club Events page for all the latest special events, bonuses and discounts.
Check Rockstar Support for details and limitations.