Grand Theft Auto Online gets another instalment of free content this week, with the MK II of the much controversial Oppressor, The Terrorbyte, which contains The Nerve Center's touchscreen computer ready for you to launch new Client Jobs, and much more. Read the full details below.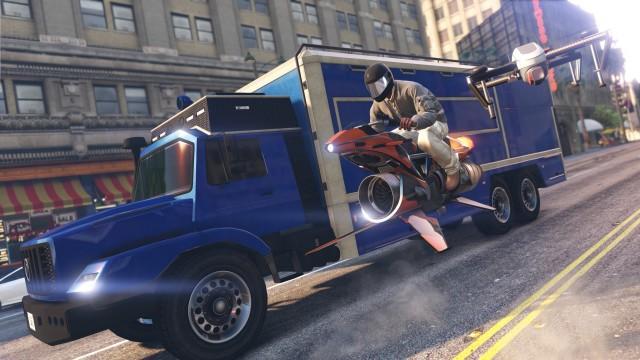 The Benefactor Terrorbyte and the Pegassi Oppressor Mk II hit the town tomorrow, courtesy of Warstock Cache and Carry. The Terrorbyte is a fully rigged command unit, custom built by Lester's trusted hacker contact Paige, and can handle the operations for your vast criminal network from anywhere in the state. Meanwhile, the infamous rocket powered Oppressor hyperbike gets a significant upgrade with the Oppressor Mk II. Together, these new tools of the trade are the next evolution for every enterprising Nightclub owner.
THE NERVE CENTER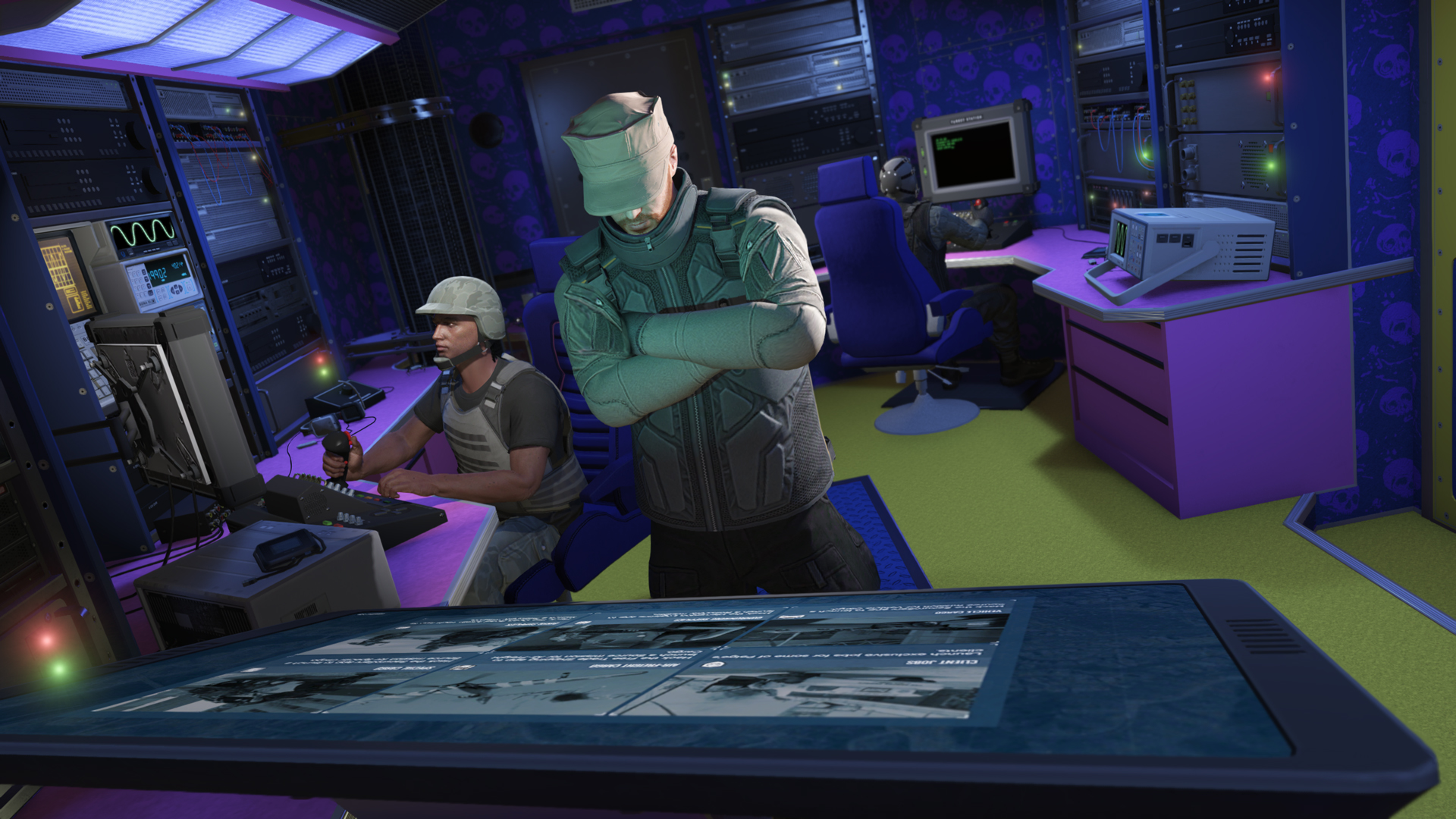 The Nerve Center's touchscreen computer contains Paige's custom app, allowing you to hack your illicit businesses and launch new Client Jobs.
Everything you possibly need to take down any score. Tap into the powerful Nerve Center of the Terrorbyte to command turret and drone stations, lock onto multiple targets and eliminate them simultaneously with the Multi-lock missile battery, customize the Mk II Oppressor and modify your arsenal at the Mk II Weapon Workshop, and launch new Client Jobs from the touchscreen computer. The Drone Station provides a flying drone unit that can shock anyone who steps out of line with its stun gun. The Specialized Vehicle Workshop is built to house and customize your new Oppressor Mk II, which is invaluable for rapid escapes and chases while handling operations from the road.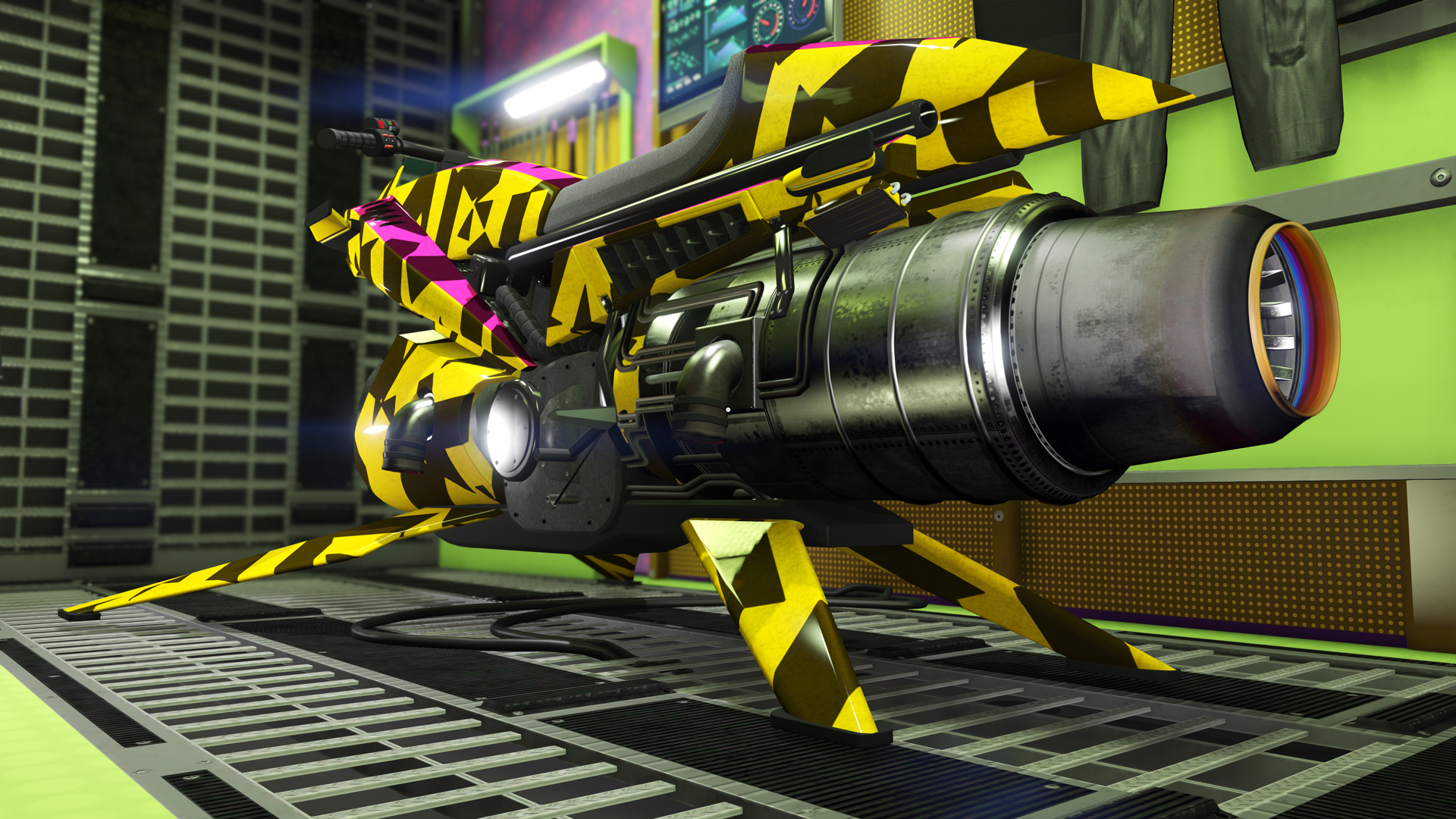 Customize the Oppressor Mk II from the Specialized Vehicle Workshop and store for quick deployment both on and off mission.
CLIENT JOBS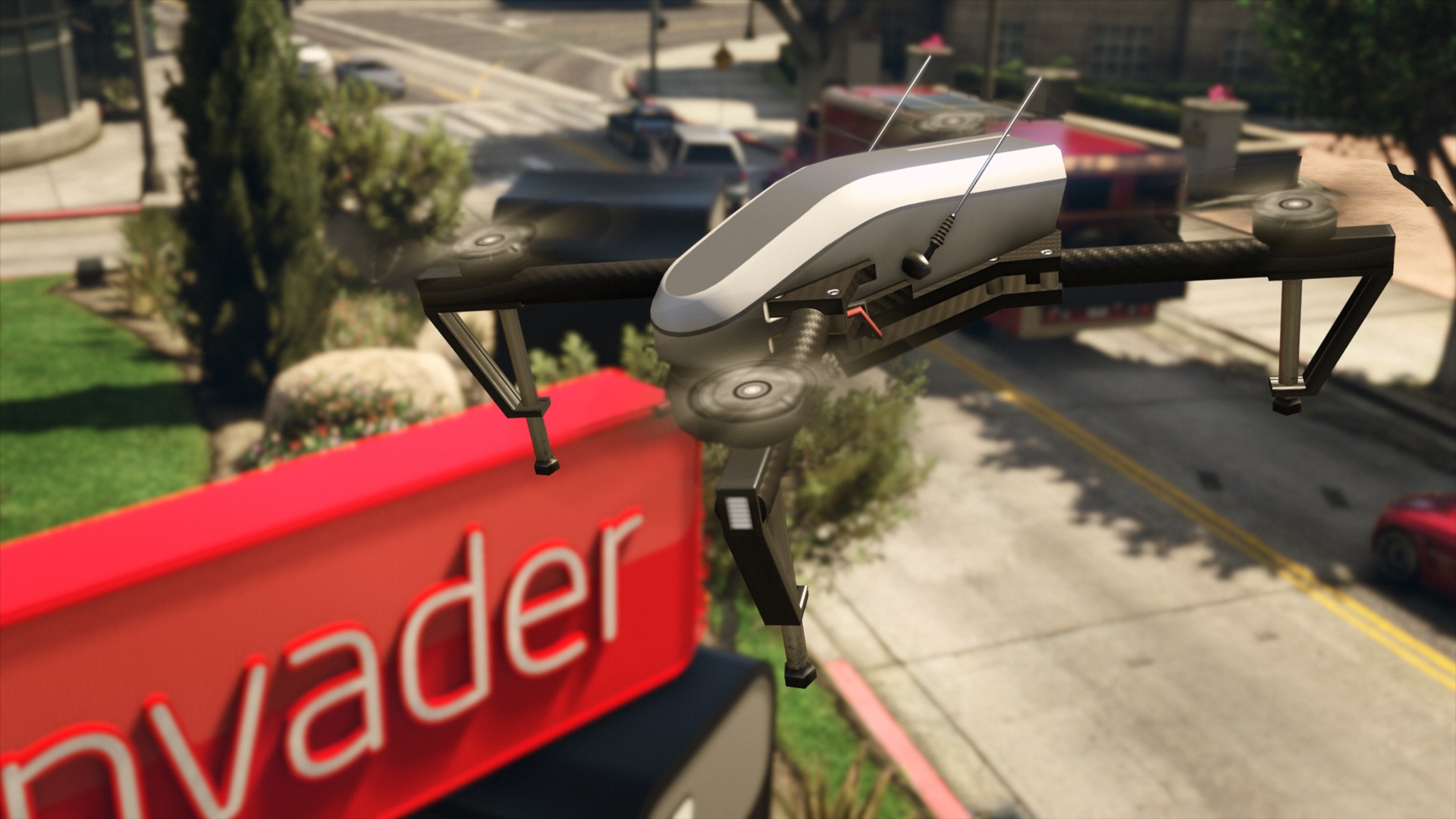 Deploy the Drone for specialty hacking functionality while on select Client Jobs.
Access Paige's devious new app from the Terrorbyte's touchscreen computer, and run new scores with Client Jobs. Launch Client Jobs on your own as an MC President, CEO or VIP, or take them down cleanly with the support of an MC Gang or Organization. As long as you can deliver, Paige has clients willing to pay: infiltrate LifeInvader with the drone to hack and secure data, disrupt alarm systems to steal precious jewels, steal from bank robbers and more in six new Jobs.
HACKING YOUR BUSINESSES
While your Nightclub rakes in legitimate cash and your technicians toil away accruing contraband for your Nightclub Warehouse, Paige's app can network into all your already owned businesses, allowing you to launch Steal and Resupply runs from anywhere. Keep your Gunrunning Supplies, Air-Freight Cargo, Special Cargo, Vehicle Cargo and Biker Supplies fully stocked and running like a well-oiled machine.
PEGASSI OPPRESSOR MK II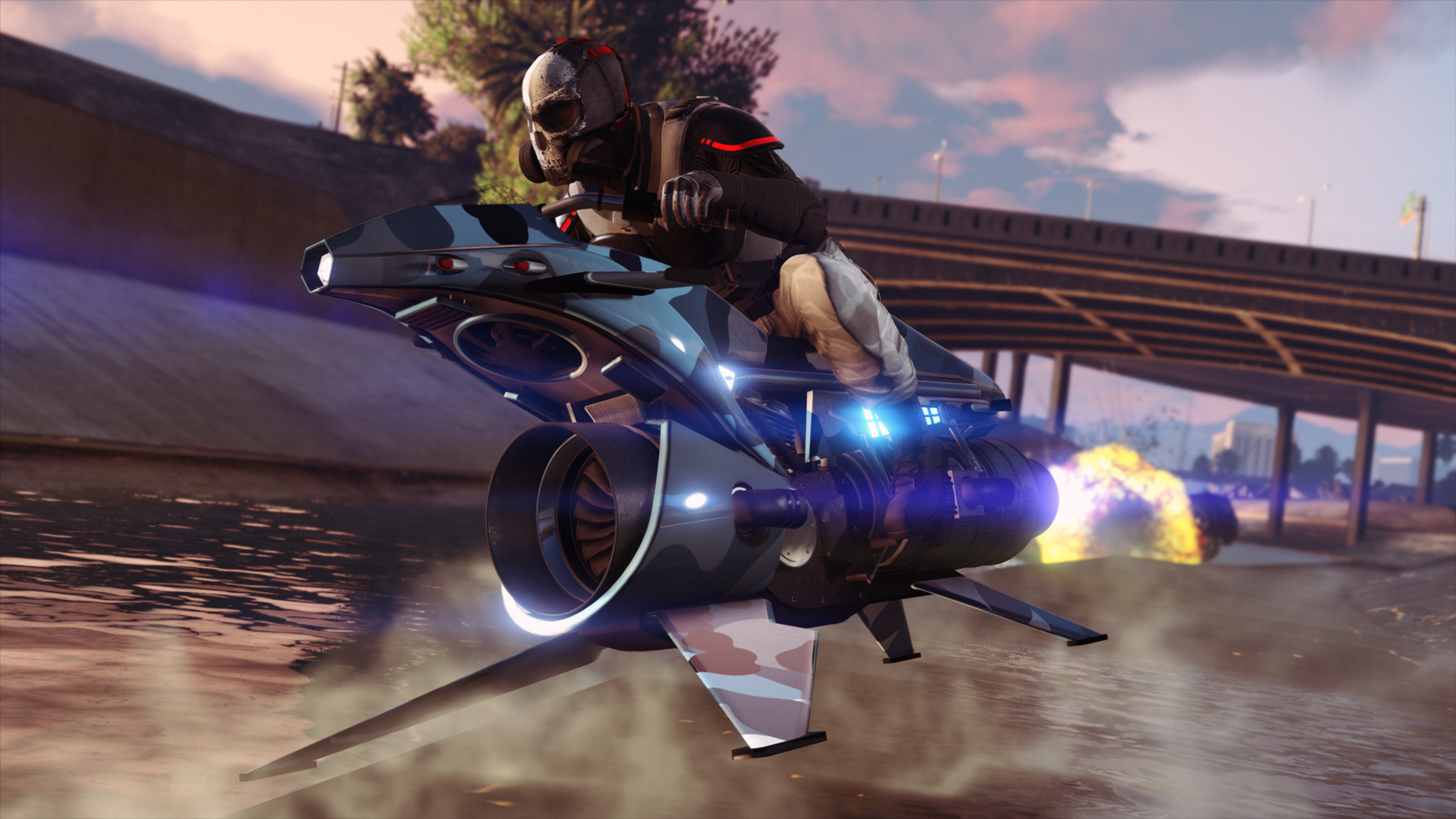 The Oppressor Mk II with rocket boost functionality can cover long distances with ease, helping any criminal entrepreneur manage multiple businesses locations in Los Santos and Blaine County.
The Oppressor Mk II poses a lot of questions. Is it a motorbike? Yes. Does it have wheels? No. Is that a jet engine underneath it? Yes. Does that mean what you think it means? Oh yes. How is this possible? Well, when the world's sleekest hyperbike and most brutal jet fighter love each other very much…
Available from Warstock Cache and Carry tomorrow, the Oppressor Mk II can be stored anywhere but is exclusively customizable in the Specialized Vehicle Workshop of the Terrorbyte.
TIPS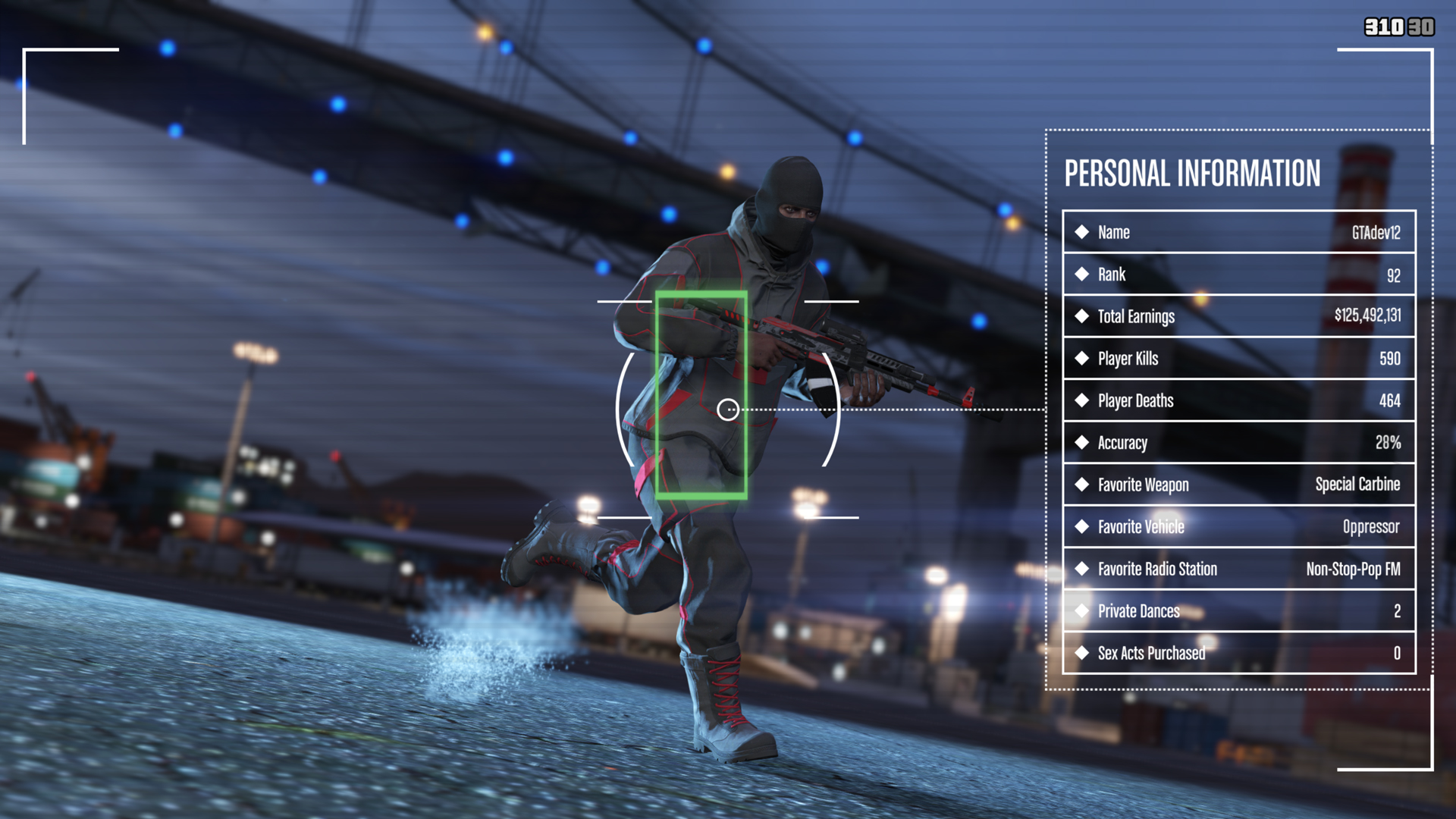 The Terrorbyte is stored on the new garage level of the Nightclub Warehouse. Upgrade its armor, engine, and tuning for effective rapid response to Client Jobs, Steal and Resupply missions.
The Terrorbyte's cab comes equipped with a powerful update of the LSPD's outdated Maverick Scanner, which allows you to see a detailed breakdown of persons of interest in the area – everything from their combat info to any other dirt they may be hiding… It's also got some job specific features packed in too.
Keep the Oppressor Mk II customized and stored in the Terrorbyte and break out the flying bike when you need to chase down targets or quickly make your way to a new location. The Terrorbyte can be returned to storage through the interaction menu, while both the Terrorbyte and the Mk II Oppressor can be delivered through the interaction menu.
source: Rockstar Newswire