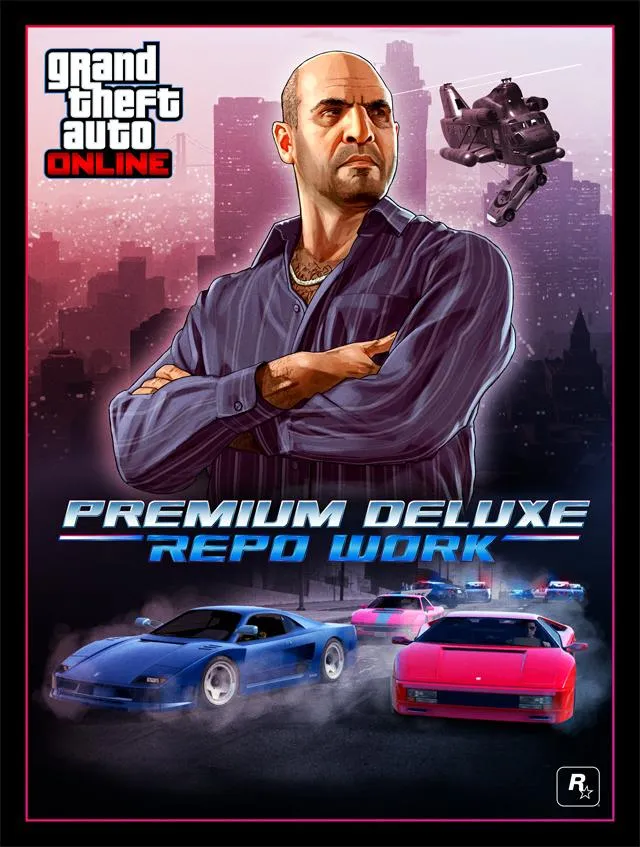 The certificates hanging on the walls of his dealership may contain a suspicious number of typos, but Simeon Yetarian is the real deal - proof that the American Dream is still alive and well in Los Santos.
Today, you can take on Simeon's brand new Premium Deluxe Repo Work assignments by heading over to his dealership, accepting them via your iFruit or simply browsing the Missions list in the Jobs menu.
Also, Simeon's Premium Deluxe Repo Work is paying out Double Rewards all week long.
Under the Hammer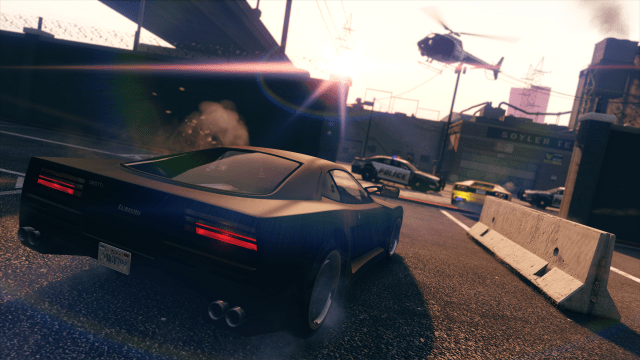 Simeon's received word that the La Mesa Police are hosting an auction of illicitly-acquired vehicles. They're already hot, so stealing them again is probably a victimless crime, right? Boost the vehicles for your favorite Armenian auto dealer and receive a handsome reward for your efforts.
Blow Up IV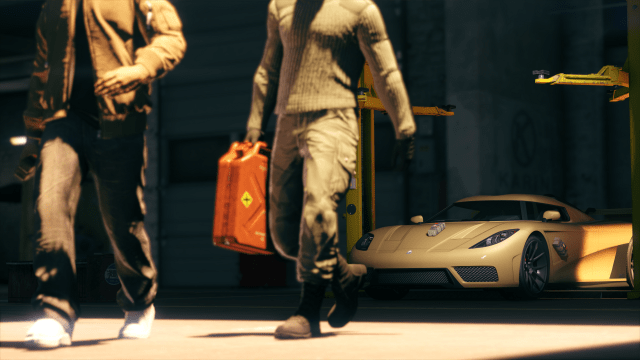 There's a rival trader in town undercutting Simeon's prices. But Mr. Yetarian always has an Ace up his sleeve - this particular Ace works at the competition's warehouse and has "forgotten" to lock up for the evening. Head over to where the cars are stashed and convert them into junk metal for a tidy sum.
Sasquashed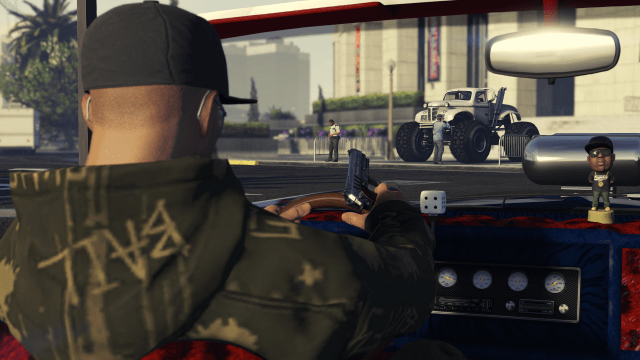 There's an Arena War show happening outside the Maze Bank Arena. Simeon needs you to steal those monster trucks for him, then pay a visit to a couple of old friends.
Keep an eye out in the coming weeks for more Premium Deluxe Repo Work and additional Double Rewards opportunities from Mr. Yetarian.
Double GTA$ Special Cargo Sales:
Take advantage of Double payouts on all Special Cargo Sales. If you're looking to get started in the world of illicit Special Cargo Sales, you'll need to acquire an Office through the Dynasty Executive site and a Warehouse for storing ill-gotten goods. For a primer on how to get your CEO operations off the ground, check out this Newswire post on Further Adventures in Finance and Felony.
Double GTA$ & RP Arena War Series:
Suit up and head over to any of the Arena Series coronas around La Puerta to jump into a rolling playlist of Arena War modes all paying out Double Cash & RP.
Double GTA$ & RP RC Bandito Races:
Fire up your pint-sized packet of torque and take to any of the 15 RC Bandito Races paying out 2X rewards through May 1st.
Unlock the Albany Vintage Tee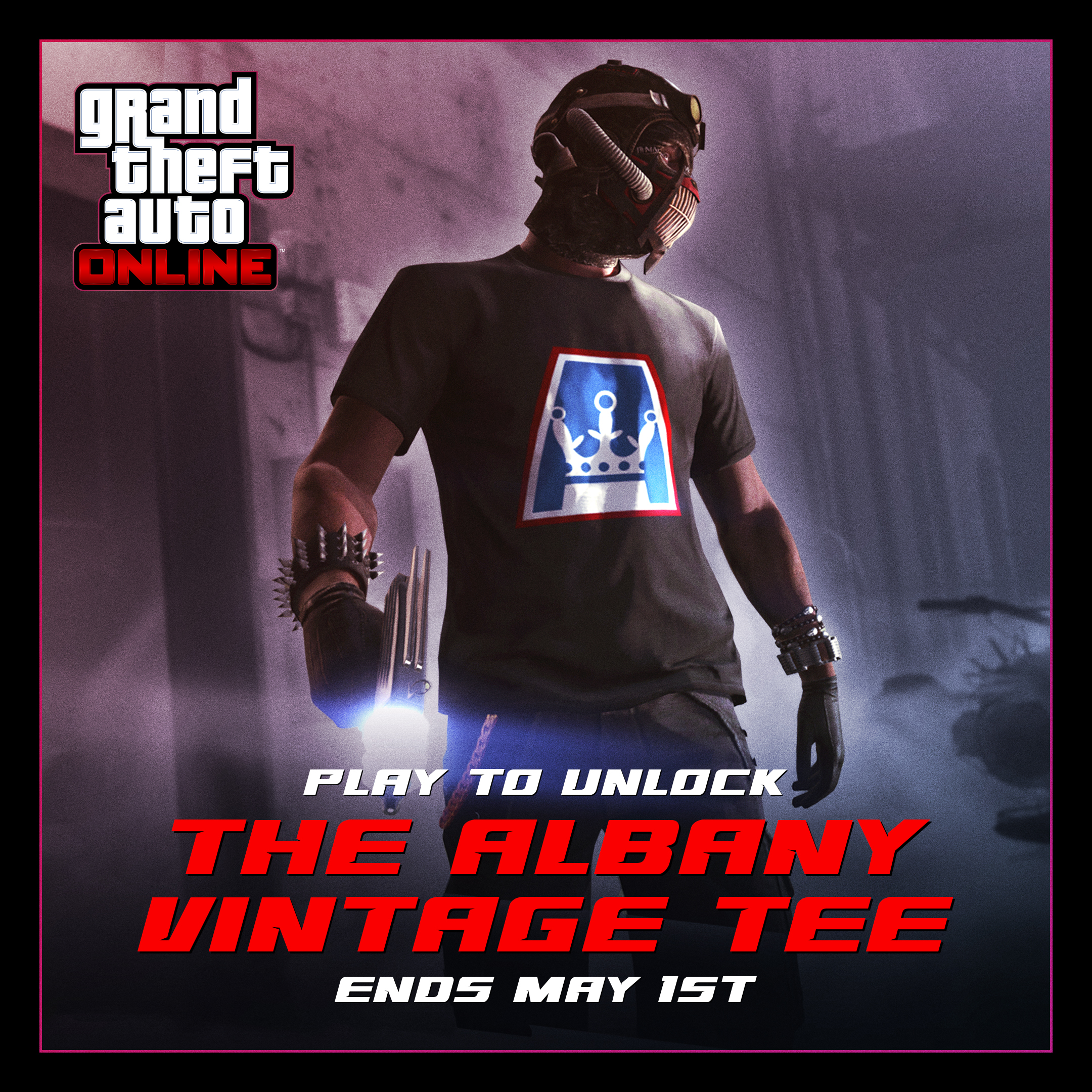 GTA$ 250K Bonus
If you purchase a Biker Clubhouse at any point this week you'll be rewarded with a kickback to the tune of GTA$250K, deposited into your Maze Bank account within 48 hours.
And if you already own a Clubhouse, the bonus cash will roll in when you log in to play GTA Online before May 2nd.
Arena War Discounts
Annis ZR380 – 30% off
HVY Scarab – 30% off
MTL Cerberus – 30% off
Vapid Imperator – 30% off
Declasse Brutus – 30% off
Arena Workshop – 40% off
Arena Workshop Renovations and Add-Ons – 40% off
Premium Races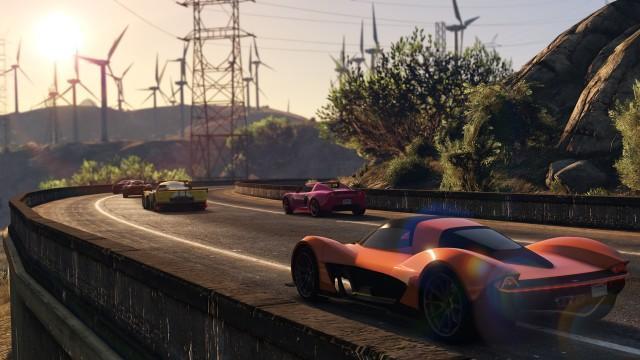 Congestion Charge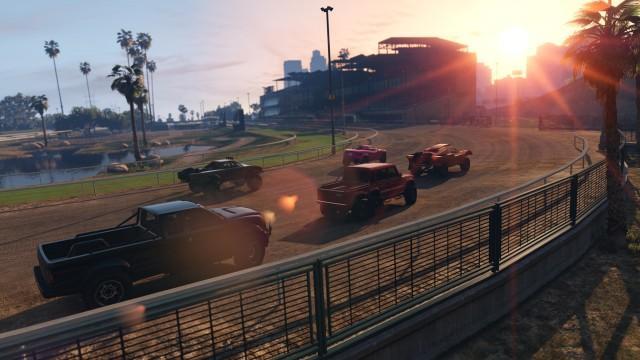 At the Races
To join a Premium Race, either enter through the Quick Job App on your in-game phone or via the yellow corona at Legion Square. Ante up GTA$20K and compete for first place against seven other racers, which awards GTA$100K, while 2nd and 3rd place finishers will receive GTA$30K and GTA$20K respectively.
April 25: Wiwang Park (locked to Sports)
April 26 - 30: Congestion Charge (locked to Super)
May 1 - 2: At the Races (locked to Off-Road)