Buzzer Beater is the brand-new mode in Arena War, a fast-paced race against the clock and every other lunatic in a rider's seat where your countdown ends with a serious bang.
With a looming countdown ticking ever-closer towards your explosive demise, collect checkpoints strewn across the Maze Bank Arena to add precious seconds to your lifespan. Outlast the other weasels who dare to challenge your crown and be the last rider left alive to claim victory.
Rev up your Western Deathbike and earn Double GTA$ & RP on Buzzer Beater as well as ALL other Arena War Series modes.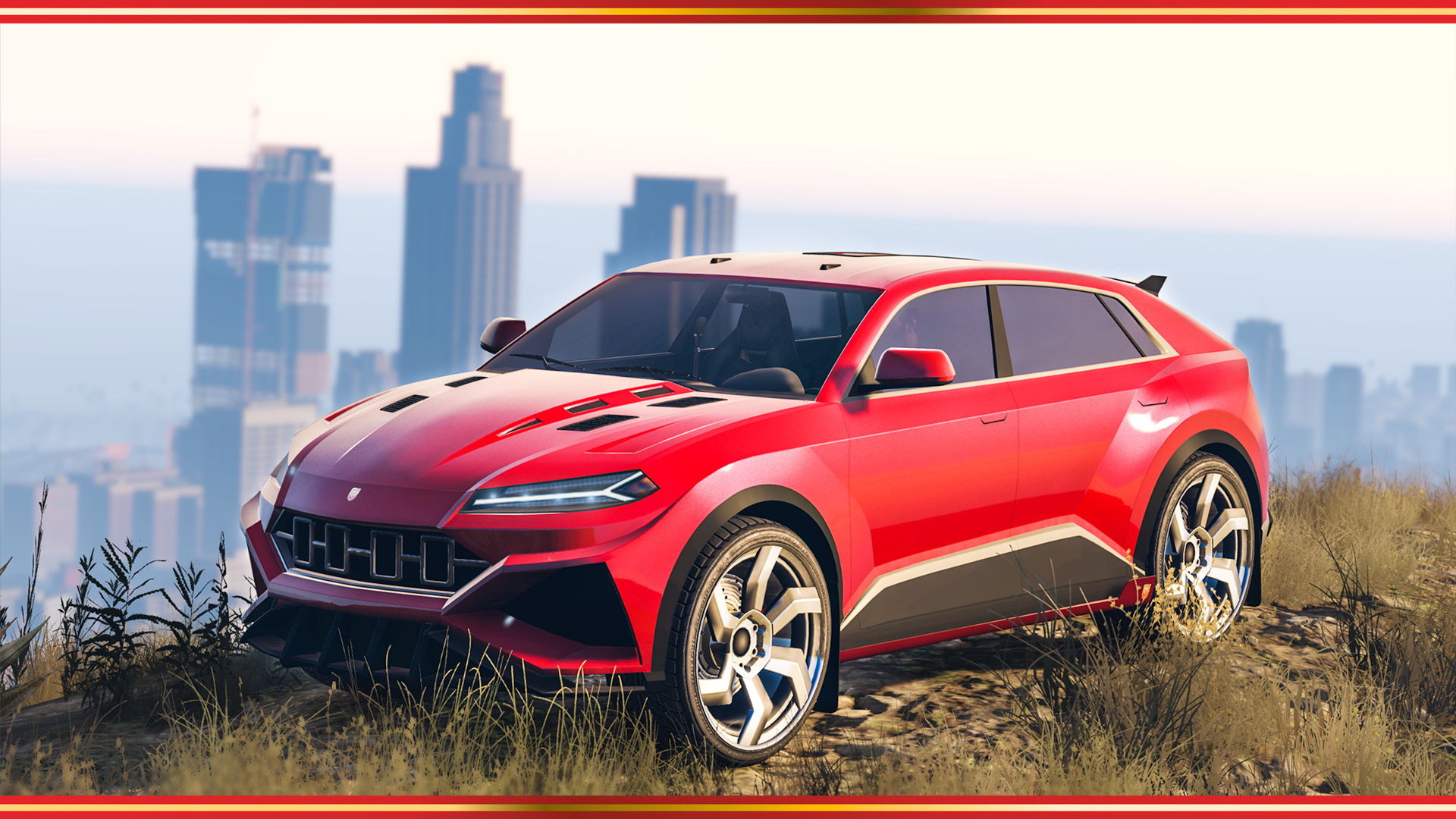 What do a 23rd century hypercar and a family-friendly SUV have in common? More than you might think. They both turn you into a lead-footed, tailgating sociopath the moment you touch the gas. And they both do roughly the same miles per gallon as a burning oil well. With all that shared DNA, it was only a matter of time before the fine engineers at Pegassi crafted the Toros- available now at Legendary Motorsport.
Arena Series Bonuses
The full Arena Series (now including Buzzer Beater) continues to dole out Double GTA$ & RP for all competitors, regardless of their placement.
Play to Unlock the Pegassi & Vapid T-Shirts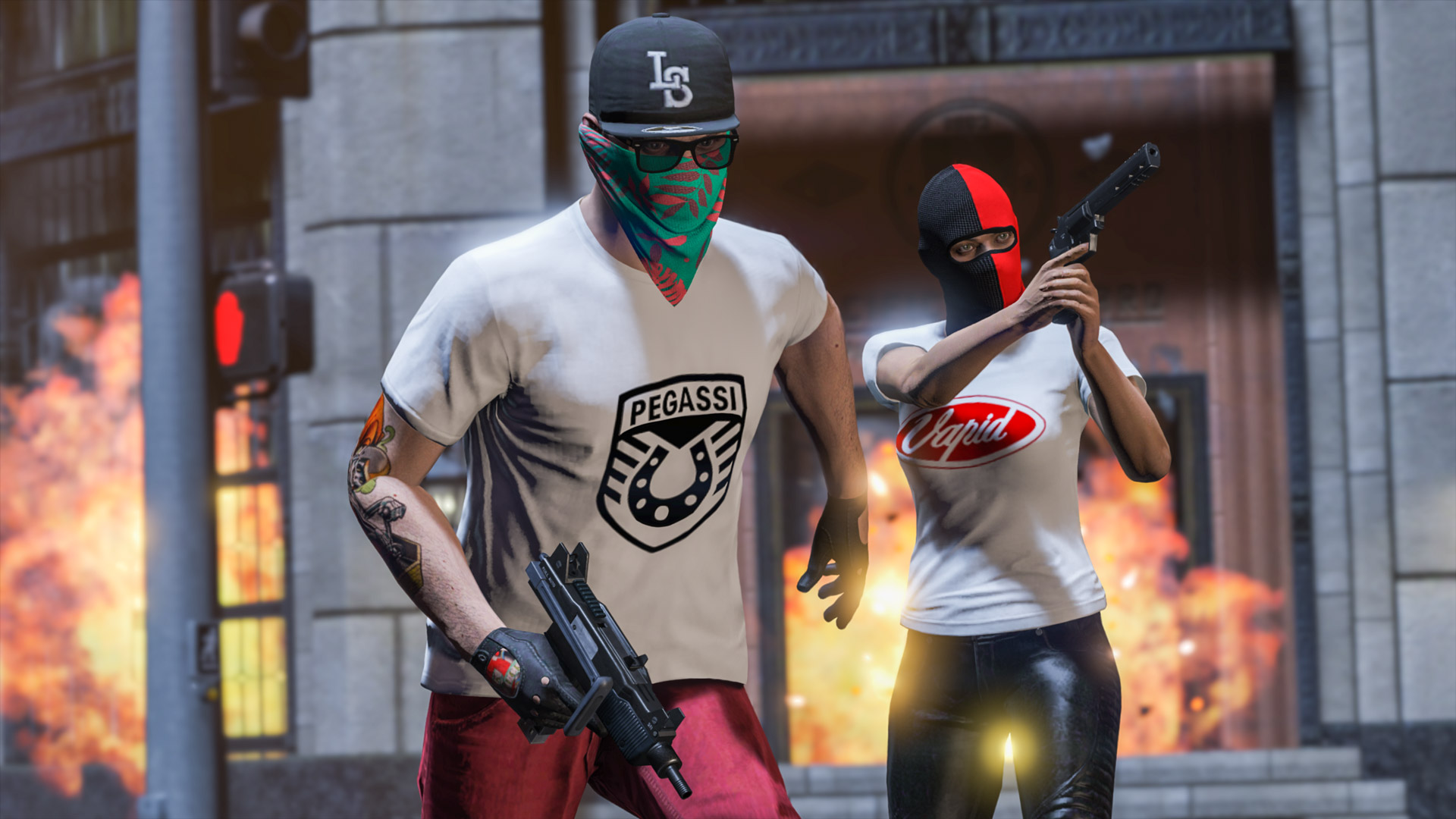 Whether you swear by American-made or dabble in Italian exports, enjoy these gratis Pegassi & Vapid T-Shirts. Play GTA Online anytime now through December 24th to receive both tees.
Festive Decorations and Upcoming Events
The holiday season is a special time of year in Los Santos and this year all the treats are on offer: decorated apartments, the tree in Legion Square, the Firework Launcher – as well as new clothing, and a special suite of gifts when you play GTA Online on Christmas and through the new year.
Be sure to log in on Christmas Eve to receive your first holiday gift of the season – which includes a new festive Sweater, fireworks and more – and keep your eyes on the skies as the experts are predicting an incoming cold front this Friday that brings with it the rare Los Santos snowfall phenomenon.
Discounts on Select Vehicles & Upgrades
Treat yoself this week with 30% off Benny's Upgrades and up to 45% off a range of land and air vehicles, from the P-996 Lazer to the Pegassi Tempesta:
Benefactor Terrorbyte - 30% off
Mobile Operations Center (including Bays and Interiors) - 30% off
B-11 Strikeforce - 30% off
P-996 Lazer - 30% off
Maibatsu Frogger - 40% off
Dune FAV - 35% off
Grotti Turismo R - 30% off
Obey Omnis - 30% off
Invetero Coquette Classic - 30% off
Vapid Ellie - 30% off
Pegassi Tempesta - 45% off
Dewbauchee Specter - 30% off
Truffade Adder - 40% off
Overflod Entity XF - 35% off
Grotti Cheetah - 30% off
Declasse Drift Tampa - 40% off
Benny's Upgrades - 30% off