During these days of Christmas, Rockstar Games is releasing a lot of new content in GTA Online, as the new Bomb Ball Arena War mode, the free Vapid Clique car plus more holiday gifts.
Keep reading for all the details.
With festive decorations adorning Arena Workshops, Nightclubs and other properties across the city, and the rare Southern San Andreas snowfall phenomenon blanketing the streets, please enjoy these Christmas Day treats compliments of Legendary Motorsport and Alan Jerome Productions.
The Vapid Clique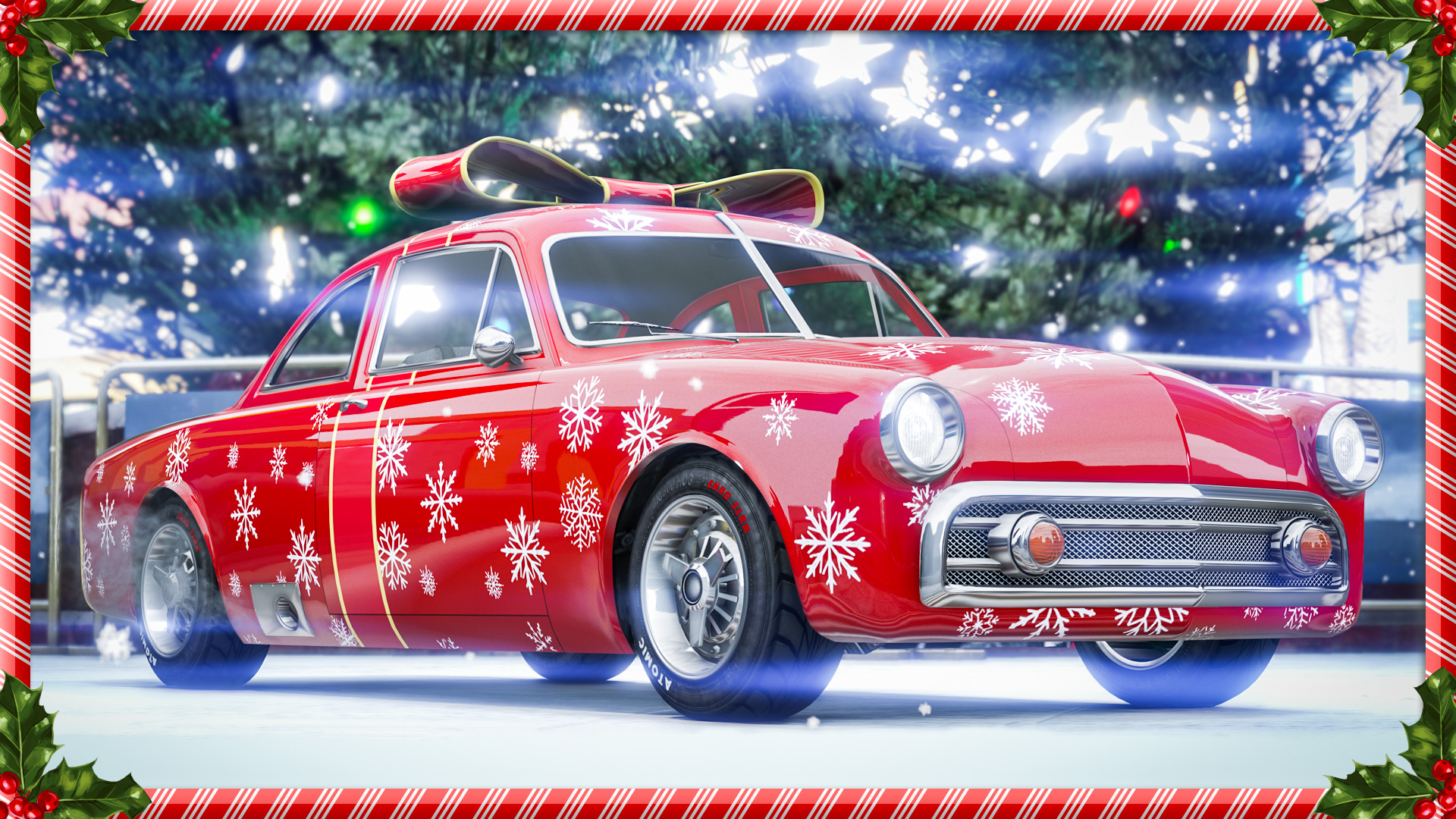 Log in today to get a completely free, no-strings-attached slice of classic Americana: the Vapid Clique is everything good about the 50's on four wheels with a lick of polish and given away gratis to anyone who plays GTA Online on December the 25th.
Let's face it: although you can get behind the naked aggression and anarchic mob-rule, you've never truly understood the rules of soccer. Well, new Arena War Mode Bomb Ball gets rid of all those fussy technicalities and restrictions on violence, and boils things down to the real heart of the matter: shoving enormous explosive devices into the other team's half before they go off. Welcome to the beautiful game.

Now part of the Arena War Series, play anytime between now and January 14th and receive Double GTA$ & RP.
Grotti Itali GTO out tomorrow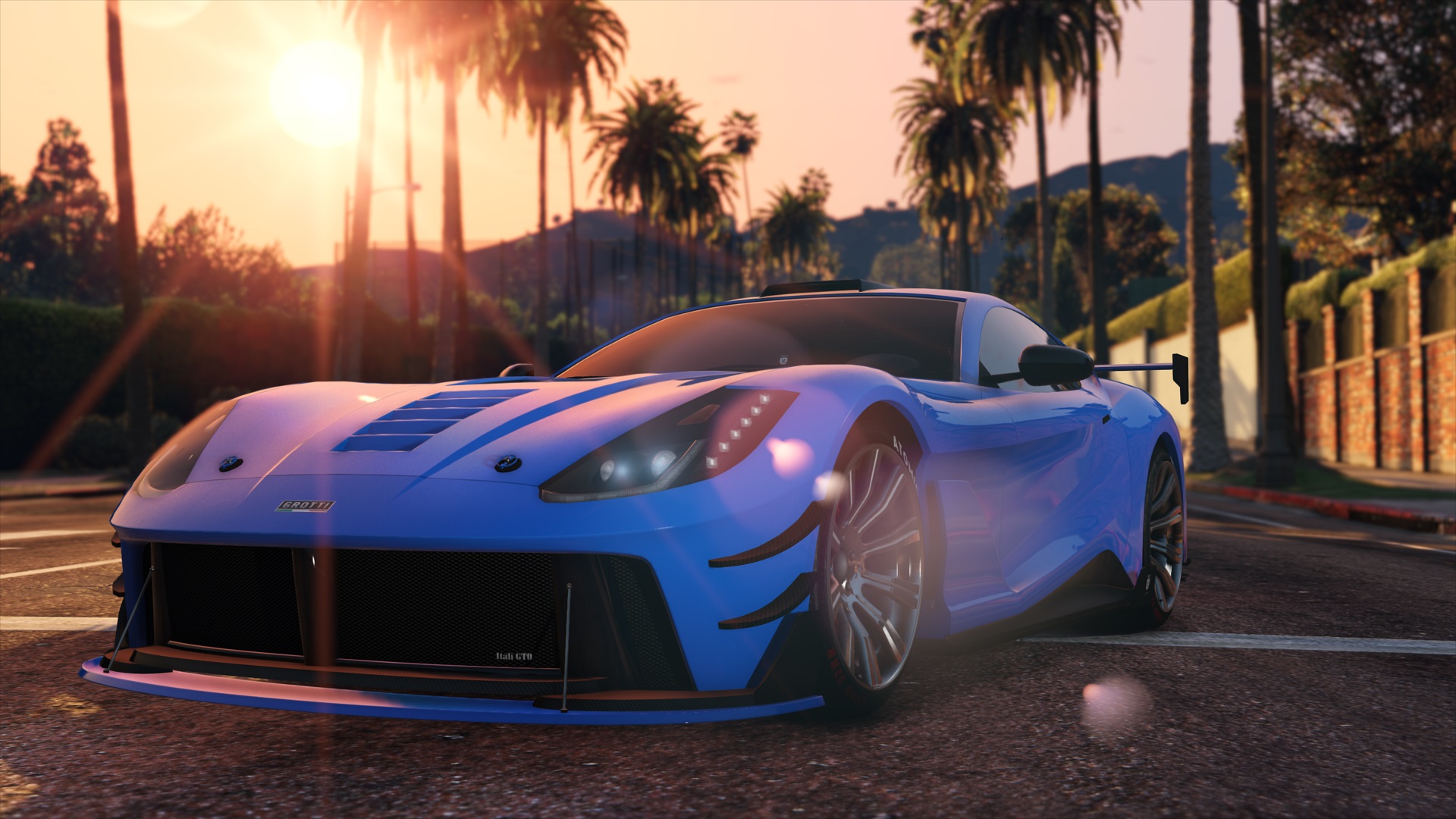 When you think of lightweight redesigns, you probably think of carbon fiber bodywork and stripped-out interiors. But that's just for beginners. Step inside the Itali GTO, and the air you're breathing has increased hydrogen content for extra lift. For even more of an edge, consider shaving your body hair and removing at least one kidney, because sometimes you have to suffer for perfection.

The Grotti Itali GTO will be available starting December 26th exclusively from Legendary Motorsport.
Unlock new T-shirts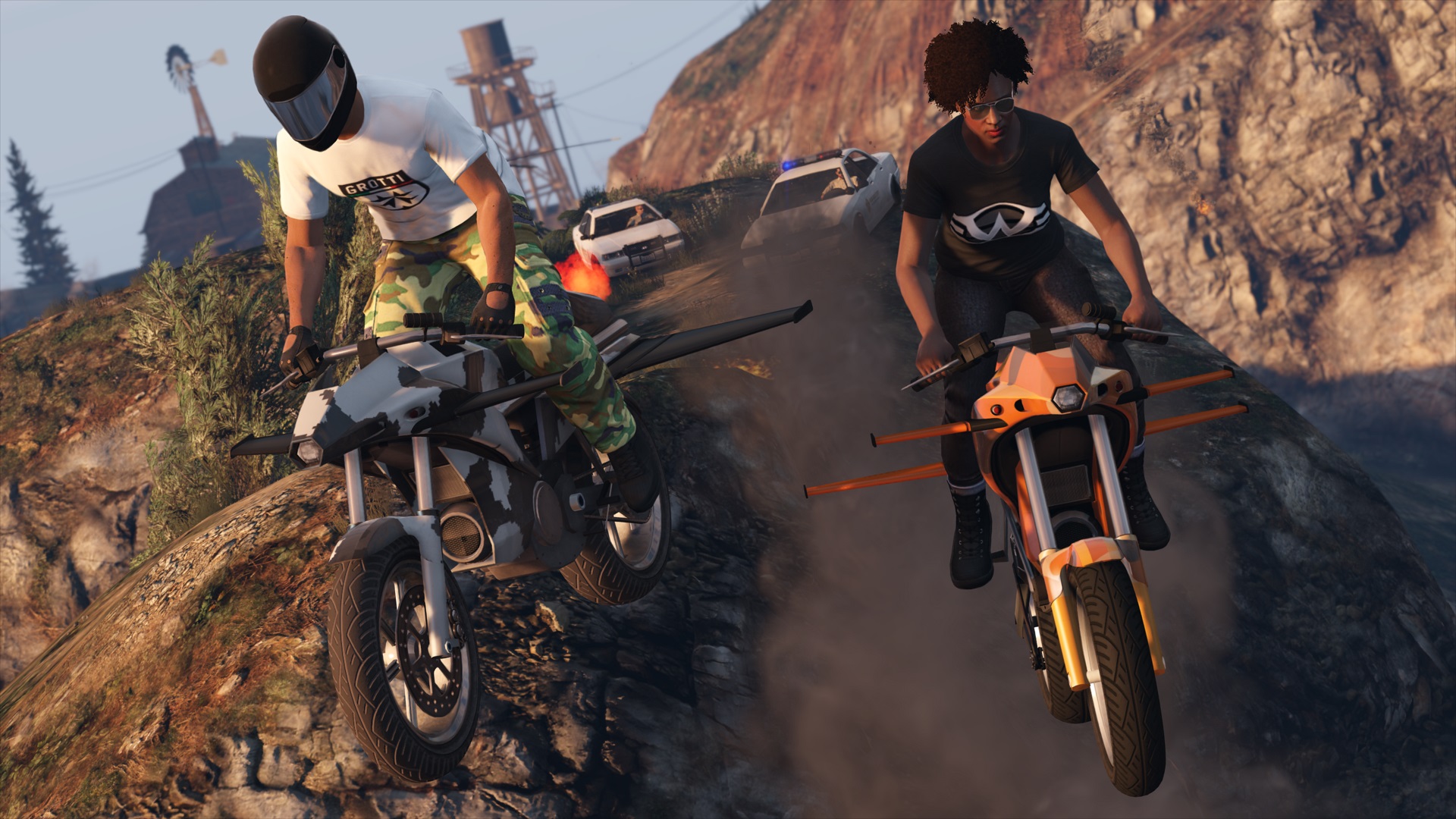 Play anytime between now and January 7th to receive the Grotti & Weeny T-Shirts free of charge.
Double reward on the following activities through January 7th:
Client Jobs (Terrorbyte Missions)
Biker Contract Missions
Gunrunning Sales
Special Cargo Sales
Smuggler's Run Cargo Sales
Plus, earn Double GTA$ on Nightclub income and treat your Bodyguards and Associates to a holiday bonus with Double GTA$ Salaries.
Following events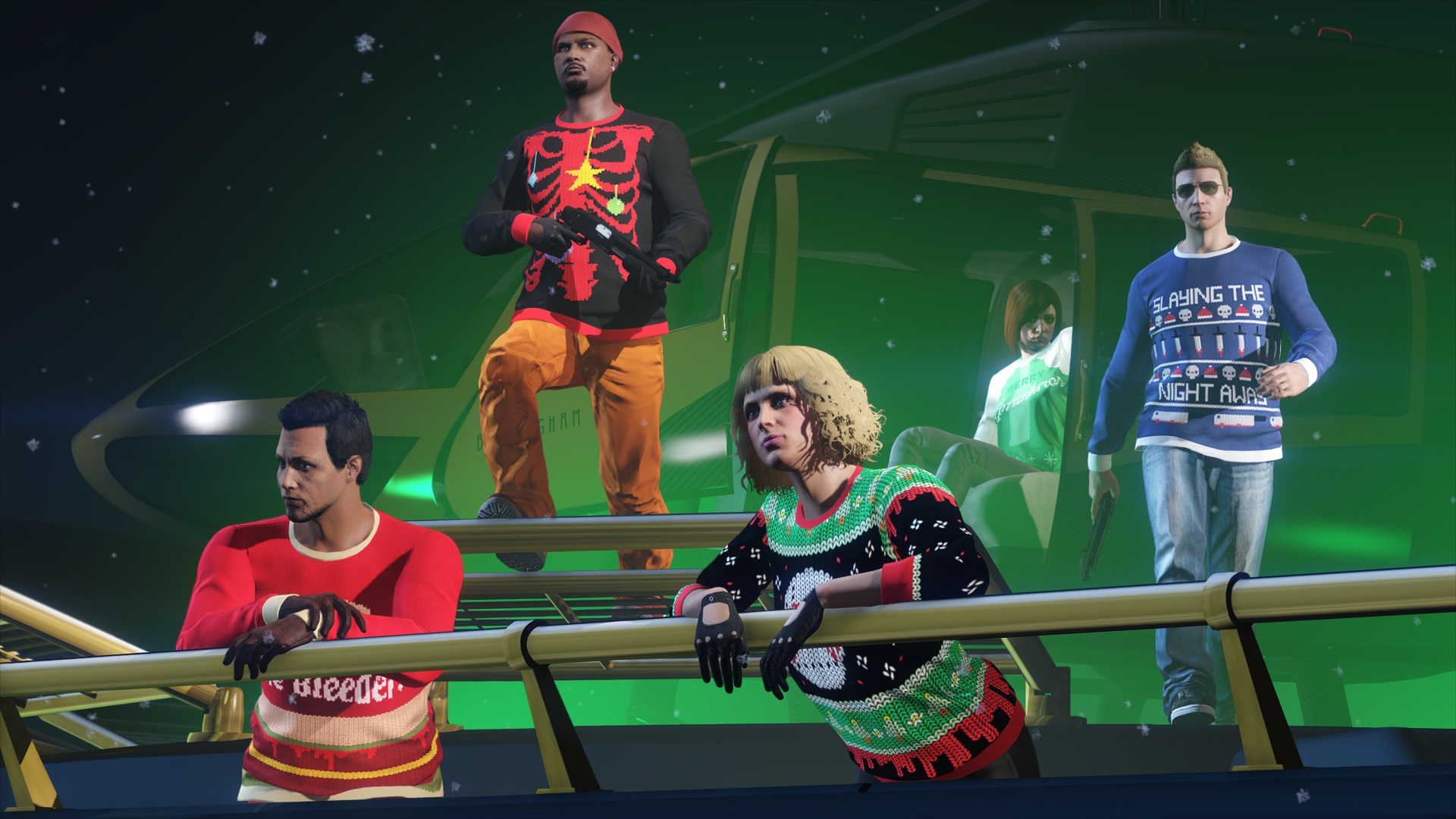 Dec. 25 – Vapid Clique, Up-N-Atomizer Pistol, Slasher Festive Sweater, 5 Festive Liveries for the Chernobog, Firework Launcher w/ 10 Firework Rockets, 25 Sticky Bombs, 25 Grenades, 5 Proximity Mines, 5 Molotovs, Full Snacks & Armor
Dec. 26 – Blue Bleeder Festive Sweater & Festive Liveries for the Mammoth Avenger
Dec. 27 – Green Slaying Festive Sweater & Festive Liveries for HVY Barrage
Dec. 28 – Hail Santa Festive Sweater, Free Nagasaki Buzzard & Festive Liveries for the APC
Dec. 29 – Blue Cluckin' Festive Sweater & Festive Liveries for Buckingham Akula
Dec. 30 – Merry Sprunkmas Festive Sweater & Festive Liveries for Comet Safari
Dec. 31 – New Year's Eve Gift (Black & Red Bones Festive Sweater, Fireworks and more), free HVY Insurgent Pick-Up & Festive Liveries for the Pegassi Oppressor
Jan. 1 – New Year's Day Gift (Red Bones Festive Sweater, Fireworks and more)
Holiday discounts on select properties & vehicles through January 7th
Hangars - 50% off
Bunkers - 35% off
Mobile Operation Centers - 35% off
Take 25% off ALL Smuggler's Run Aircraft, including:
Buckingham Alpha-Z1
Buckingham Howard NX-25
Buckingham Pyro
Mammoth Mogul
Mammoth Tula
Nagasaki Havok
Nagasaki Ultralight
Western Company Rogue
Western Company Seabreeze
FH-1 Hunter
LF-22 Starling
P-45 Nokota
P-996 Lazer
RM-10 Bombushka
V-65 Molotok
And for the same period take 25% off ALL Gunrunning Weaponized Vehicles:
BF Dune FAV
Bravado Half-track
Declasse Weaponized Tampa
HVY APC
HVY Insurgent Custom Pick-Up
Nightshark
Karin Technical Custom
Ocelot Ardent
Pegassi Oppressor
Vom Feuer Anti-Aircraft Trailer