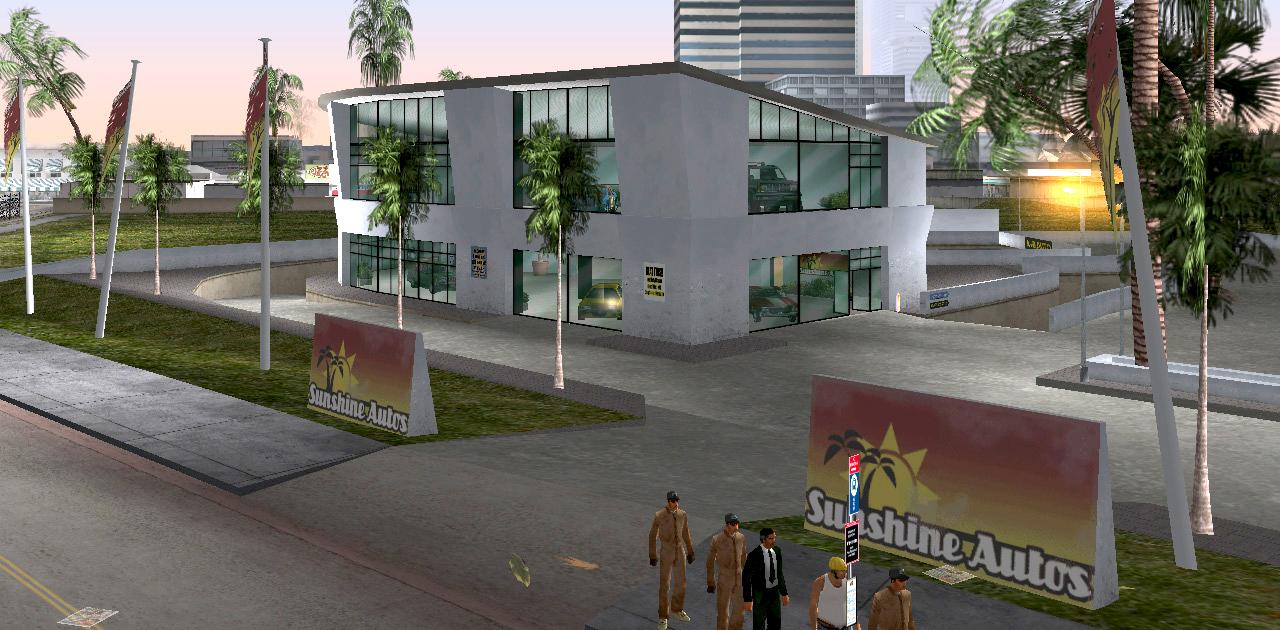 The Sunshine Autos is an Asset property that can be purchased in GTA Vice City.
It's a Car Showroom located in Little Havana.
How to get the Sunshine Autos:
The Sunshine Autos in GTA Vice City becomes available after the mission Shakedown and can be purchased for a price of $50,000.
Sunshine Autos Asset Profit & Benefits:
This Asset will generate profit after delivering the first list of cars to the Sunshine Autos Import Garage.
The daily profit generated by Sunshine Autos will increase as more car lists are delivered:
$1,500 per day (After completing the first car list)
$4,000 per day (After completing the second car list)
$6,500 per day (After completing the third car list)
$9,000 per day (After completing the fourth car list)
Property Information
Property Type

Asset

Business Type

Car Showroom

Location

Little Havana

Available After Mission (Story Mode)

How To Unlock

This Asset will generate profit after delivering the first list of cars to the Sunshine Autos Import Garage

Story Mode Price

$50,000

Property Benefits

$1,500 to $9,000 per day
Sunshine Autos: Appearances
Appearances in Story Missions: