The new Eclipse Blvd 50-Car Garage is finally now available for purchase in GTA Online, priced at GTA$2,740,000 and free for GTA+ members!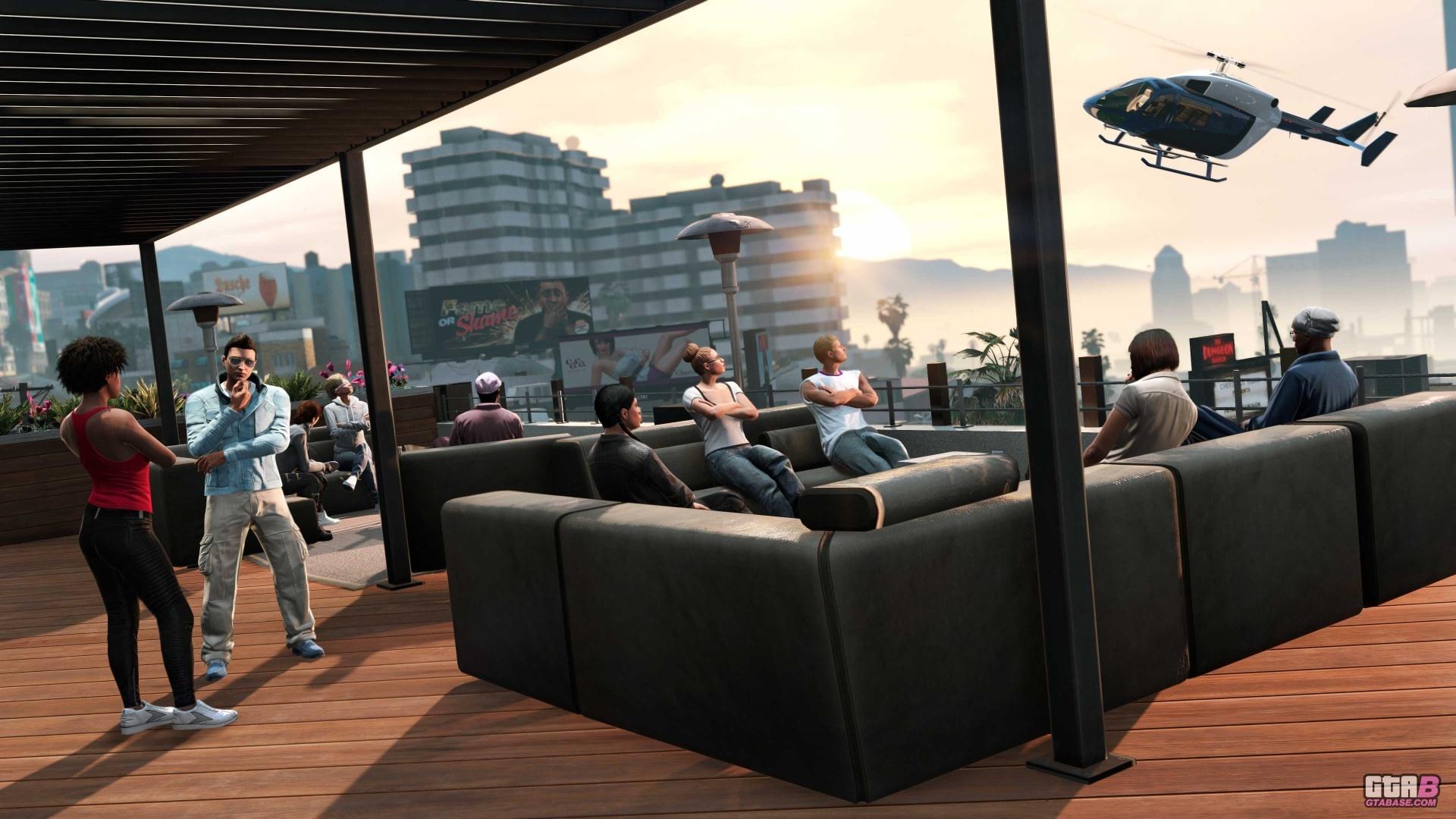 Each floor features its own separate hangout space, complete with seating, drinks, TVs, and surveillance to keep an eye on the riffraff outside. Multiple distinct decoration styles can be previewed, changed, and applied to each individual floor from the Eclipse Blvd section of the Interaction Menu while inside the garage.
This Week's Bonuses & Rewards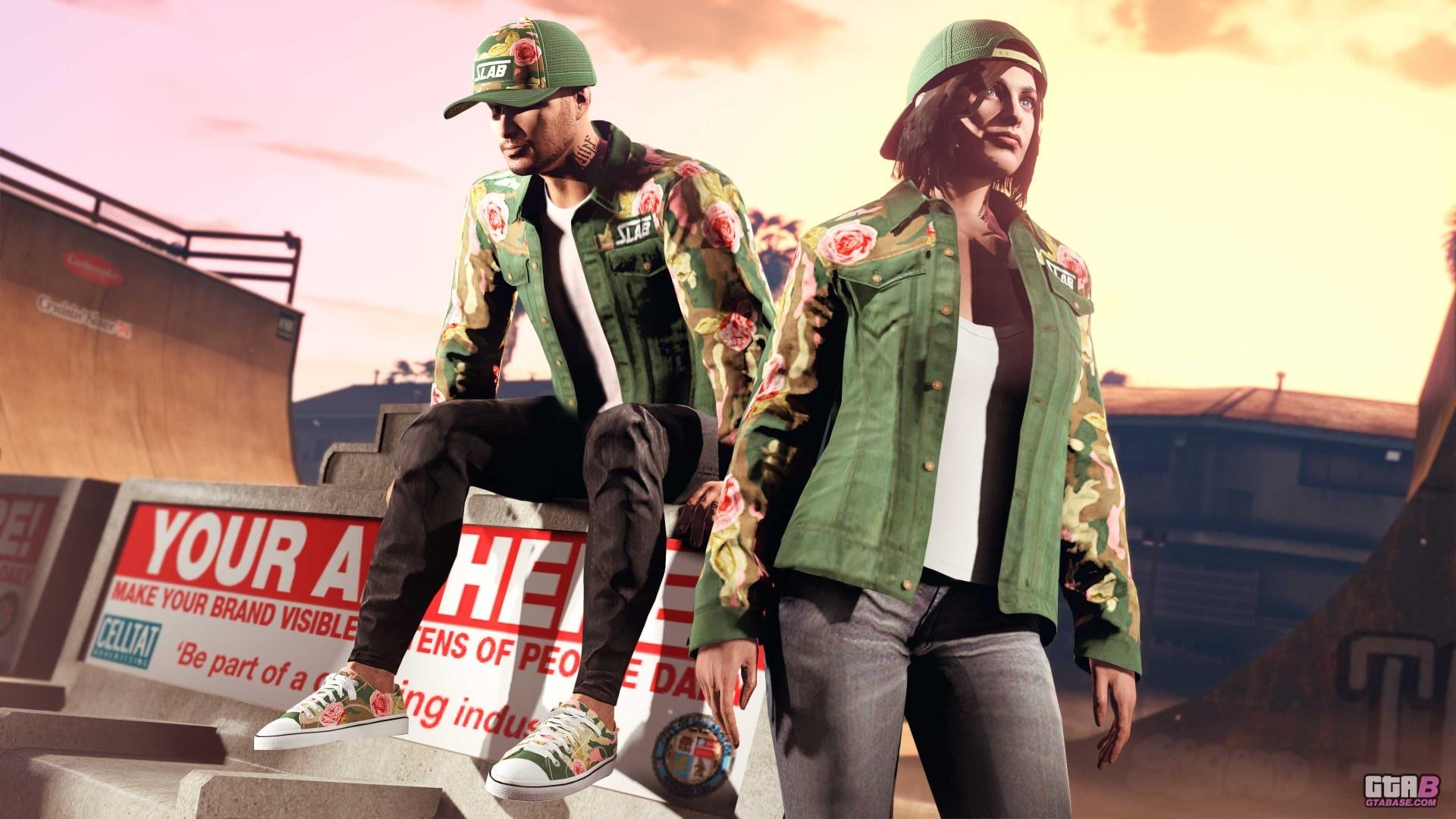 2X GTA$ & RP:
Relay Adversary Mode

Store Robbery Random Event
1.5X GTA$ & RP:
Street Dealers

G's Caches
Also, there's a 2X Speed Boost on MC Businesses Production Rate and a 2X Supplies Boost from MC Resupply Missions.
New Vehicle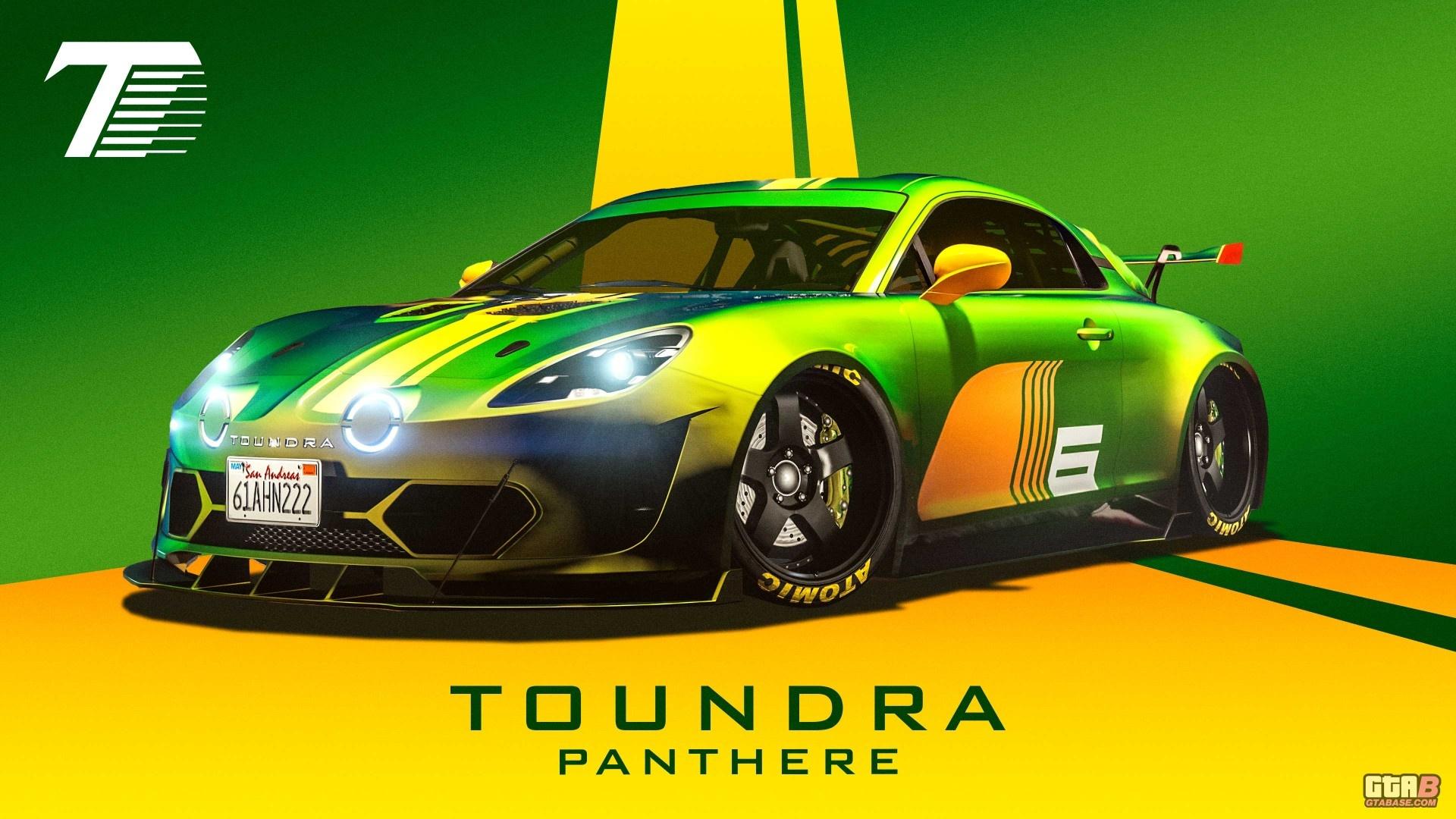 The Toundra Panthere is now availabe in GTA Online for a limited time, priced at GTA$2,170,000 and available through February 22.
New Random Events & Collectibles
Stash House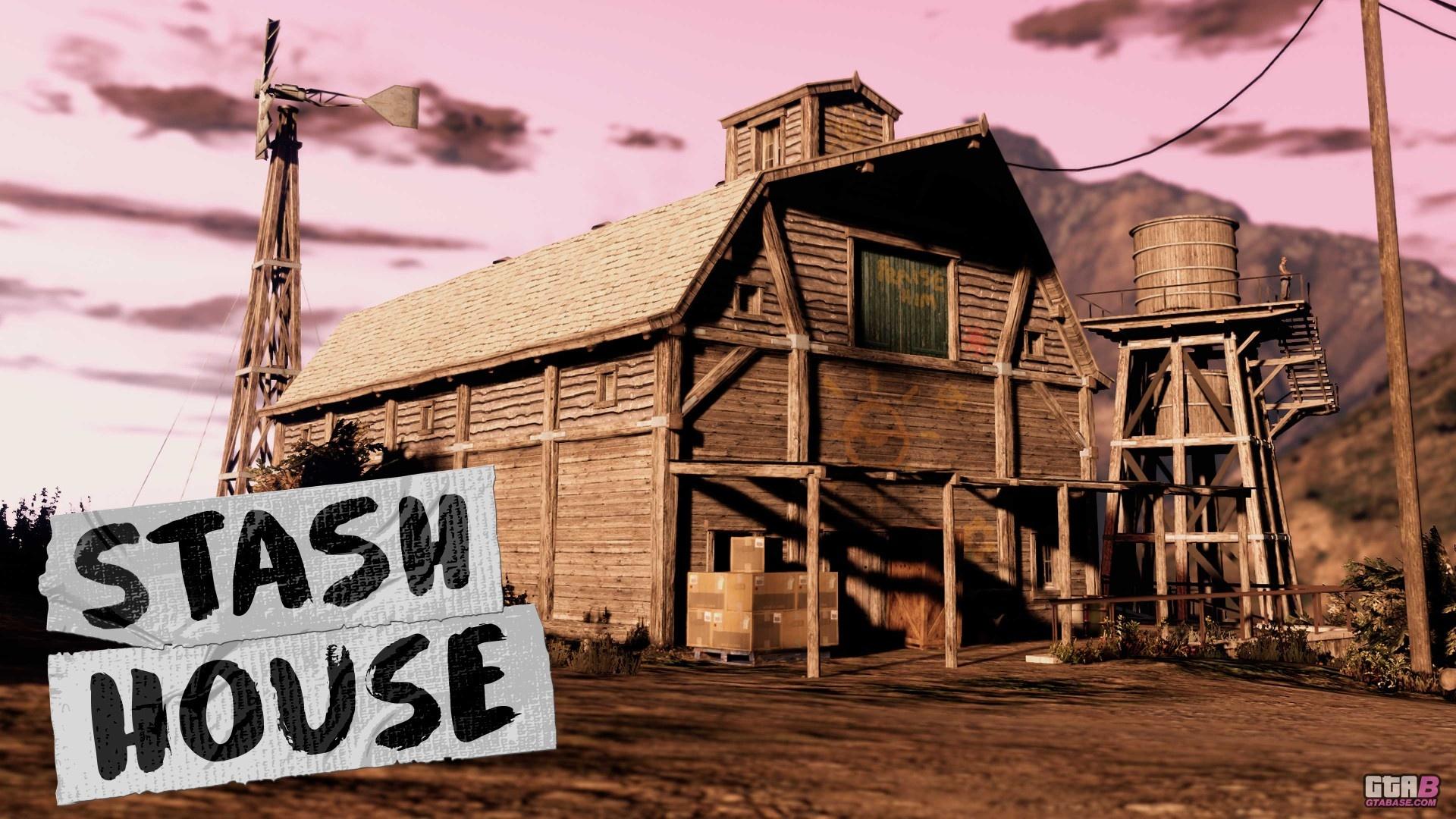 Be on the lookout for the new Daily Stash House popping up on your map — these safehouses contain hoarded GTA$ or product, but they're also packed with enemies.

A successful invasion requires you to kick down the door, clear out your foes, locate the combination for the safe, and crack it to walk away with someone else's drugs or money.
G's Cache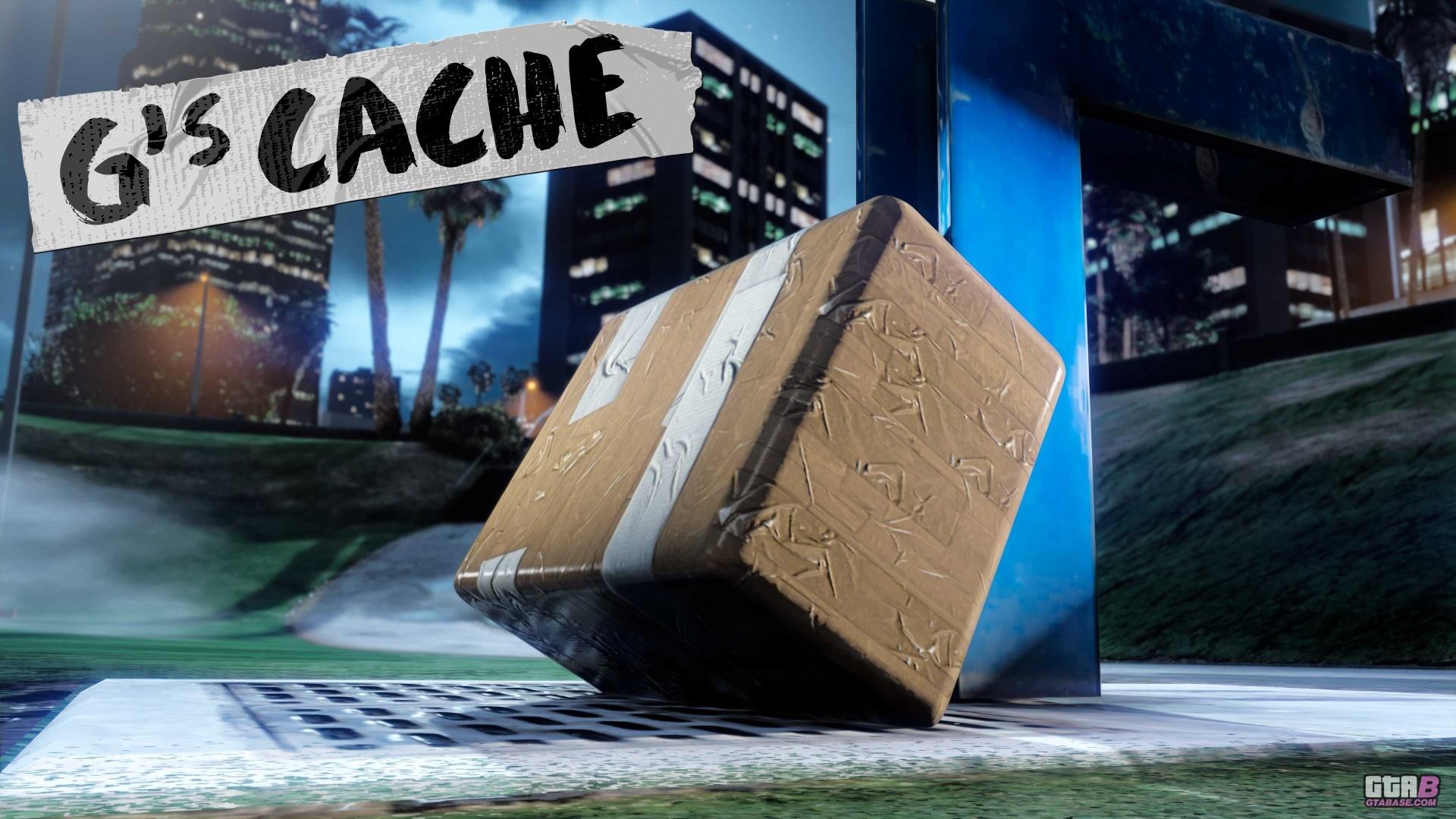 The dead drop is a classic drug-dealing maneuver. In theory, a suspicious package left out in the open will attract less attention than peddlers meeting up to exchange illegal contraband.

G's Cache is a new daily dead drop that will pop up on the map. Once close by, look for a red flashing light and the sound of beeping. Fight off any competition, and a lump sum of GTA$, ammunition, and snacks is yours for the taking.

And this week, get 50% extra bonus GTA$ and RP for successfully retrieving G's Cache.
Street Dealers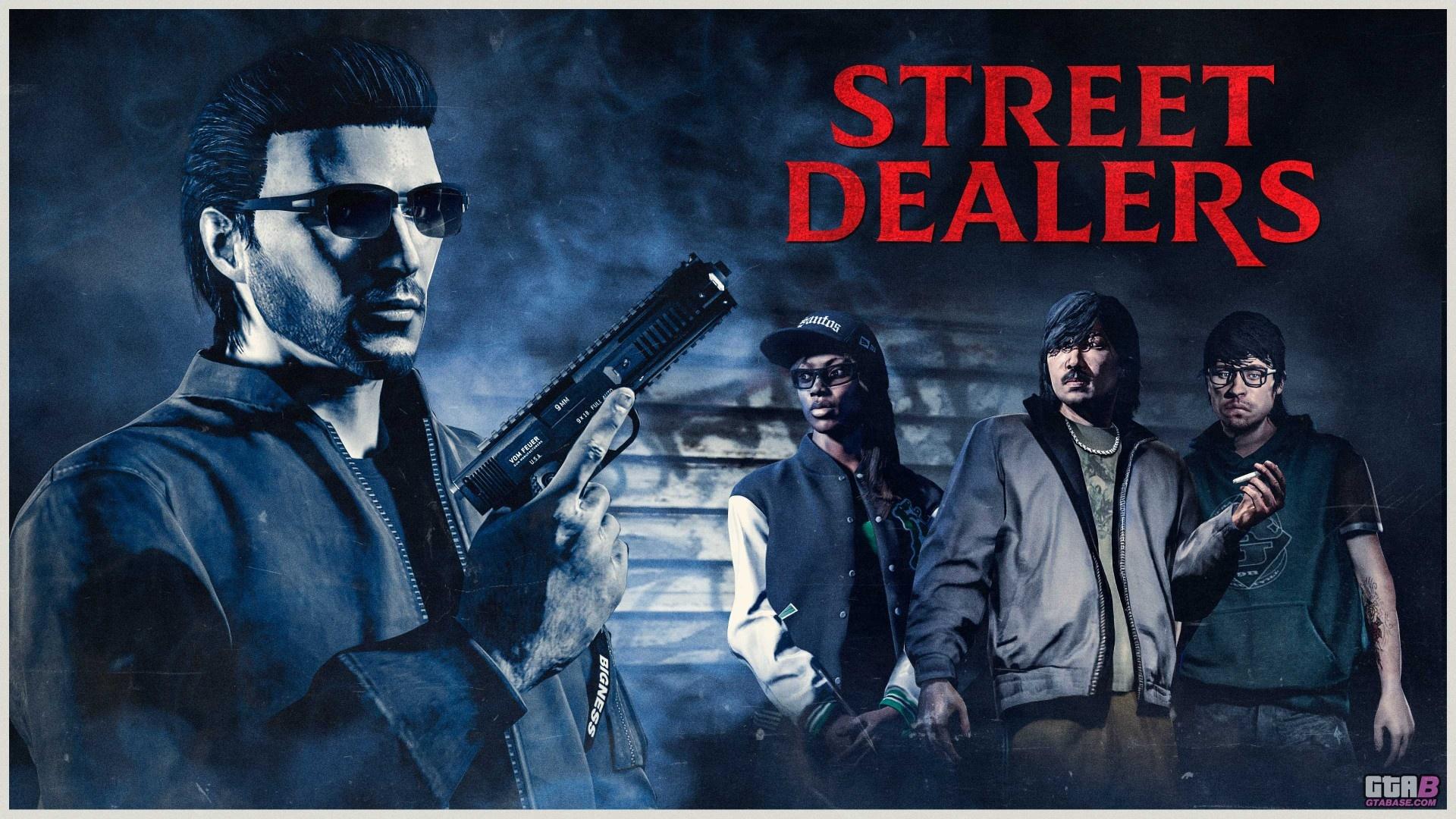 Street Dealers are the lifeblood of the drug trade — hanging out on seedy corners, making hand-to-hand exchanges, changing locations daily, and paying premiums according to market supply. Make an extra 50% GTA$ this week by selling them Cocaine, Meth, Weed, and Acid if you have the stock (you'll need to own the Acid Lab or the corresponding drug-based MC Business).

TIP: Each Street Dealer has a drug of choice that they will offer a premium price for, so strike while the iron's hot to maximize your profits.
Shop Robbery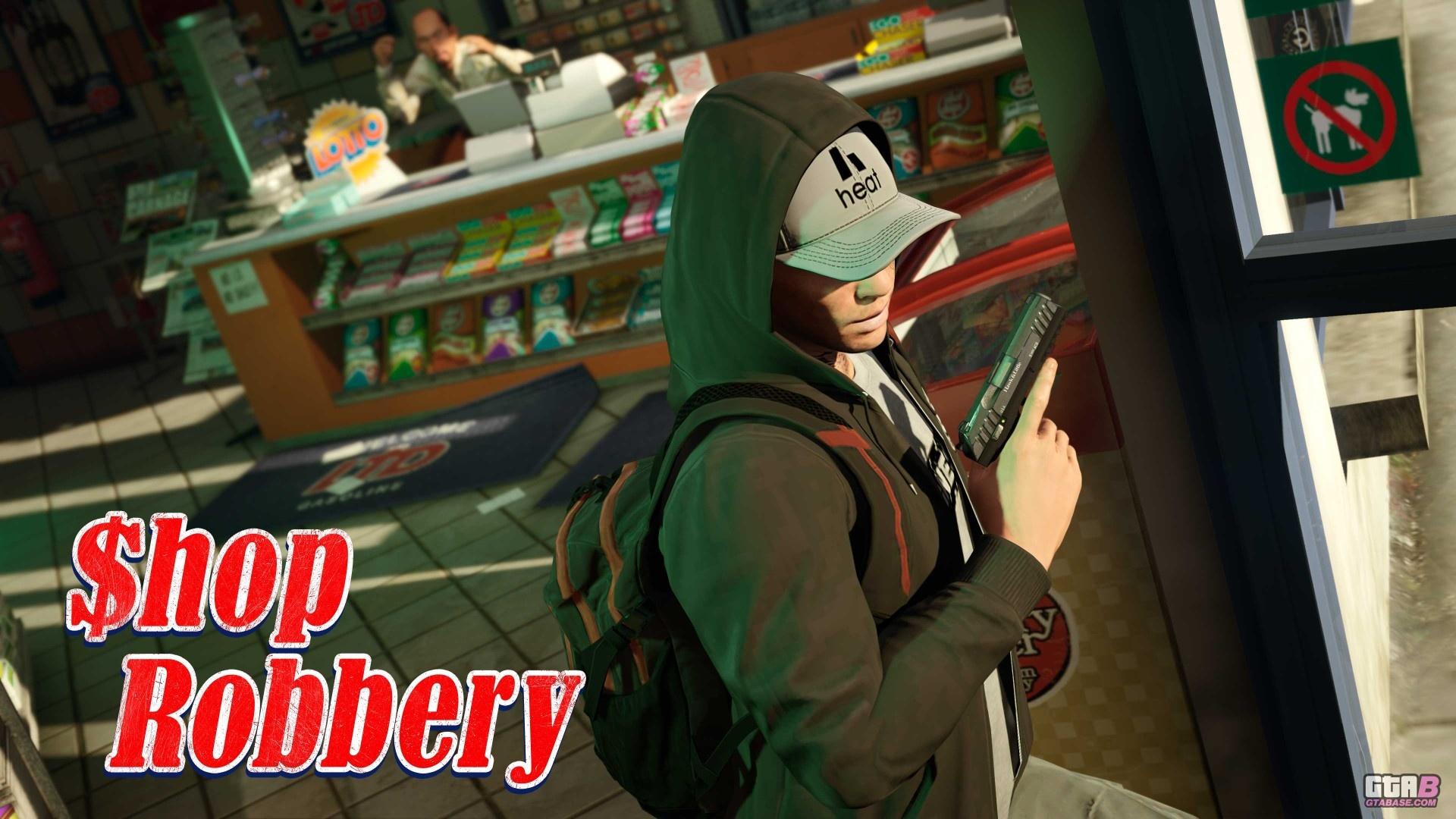 Not even brick-and-mortar establishments are safe from the rising crime wave as desperate thieves are targeting stores around LS for an easy payday. Interrupt a Shop Robbery by chasing down the backpacked burglar and taking them out. From there, return the stolen cash or keep it for yourself — with 2X GTA$ and RP through February 22.
Check some gameplay by our friends at GTA Series here below!
Four new daily random events are available in #GTAOnline: Street Dealers (https://t.co/cNwuYQTLN3), Stash Houses (https://t.co/GcpVAiLgh4), G's Caches (https://t.co/WcKHsia3H6) & Shop Robberies (https://t.co/hCgpwspc1g) pic.twitter.com/RH9W9FNdE7

— GTA Series Videos (@GTASeries) February 16, 2023
Unlock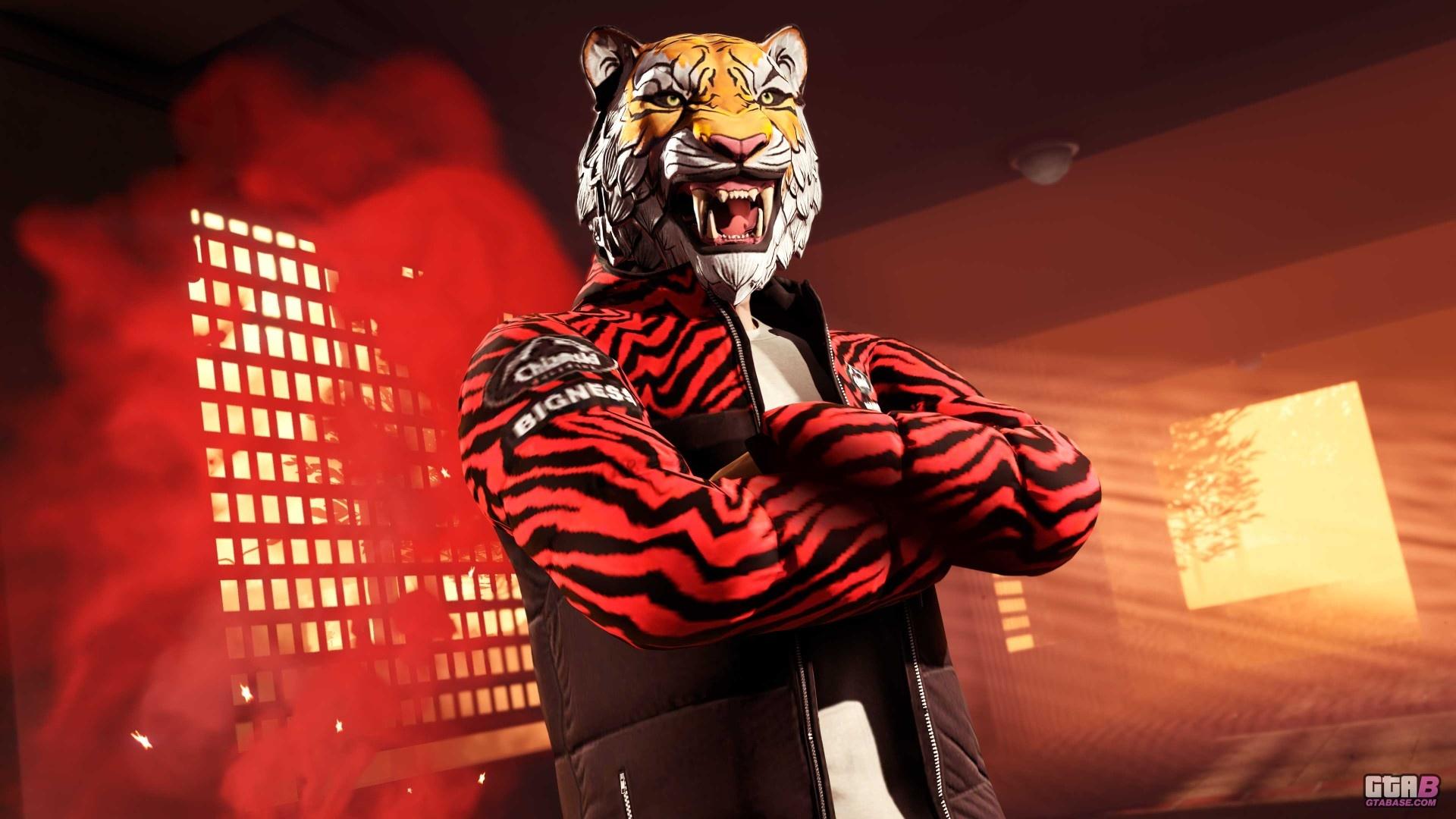 Complete these challenges over the next 2 weeks to unlock rare items & rewards:
Sell to a Street Dealer to receive the Camo Roses Slab Denim jacket.

Sell drugs on the street on three separate days to receive the Budonk-adonk! tattoo.

Sell drugs on the street on seven separate days to receive the Painted Tiger mask.

Successfully rob a Daily Stash House to receive the Camo Roses Slab Cap.

Exfiltrate from Daily Stash Houses for five days total to receive the Purple X-Ray Emissive mask.

Collect from a Daily Stash House on 10 different days to receive the Red SC Dragon Revere Collar shirt.

Collect G's Cache once to receive the Camo Roses Slab Canvas shoes.

Collect G's Cache 10 times to receive the Red SC Dragon Embroidered pants.
Complete these challenges before March 1 to qualify (clothing rewards will be delivered to your wardrobe by March 10).
New Podium Vehicle & More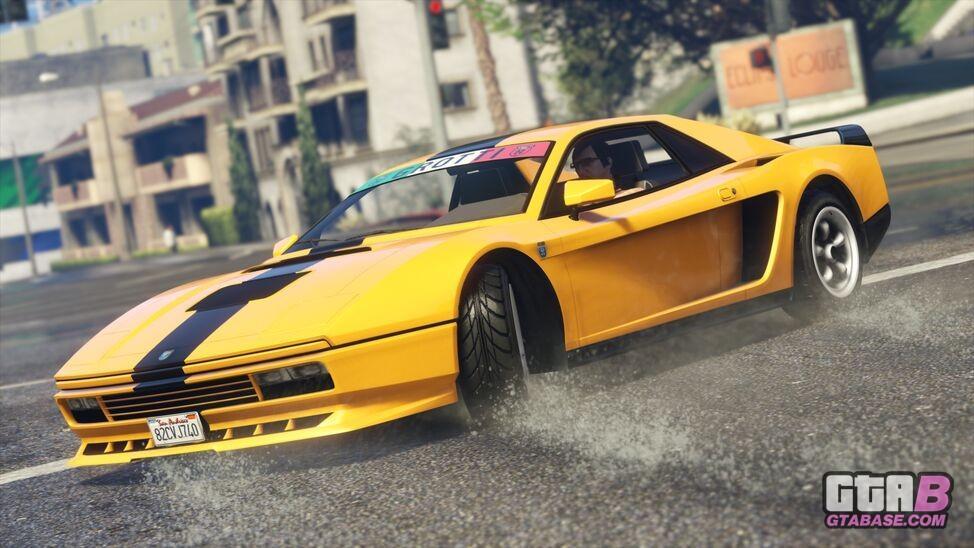 Podium Vehicle:
Prize Ride:
Luxury Autos:
Simeon's Showroom:
Discounts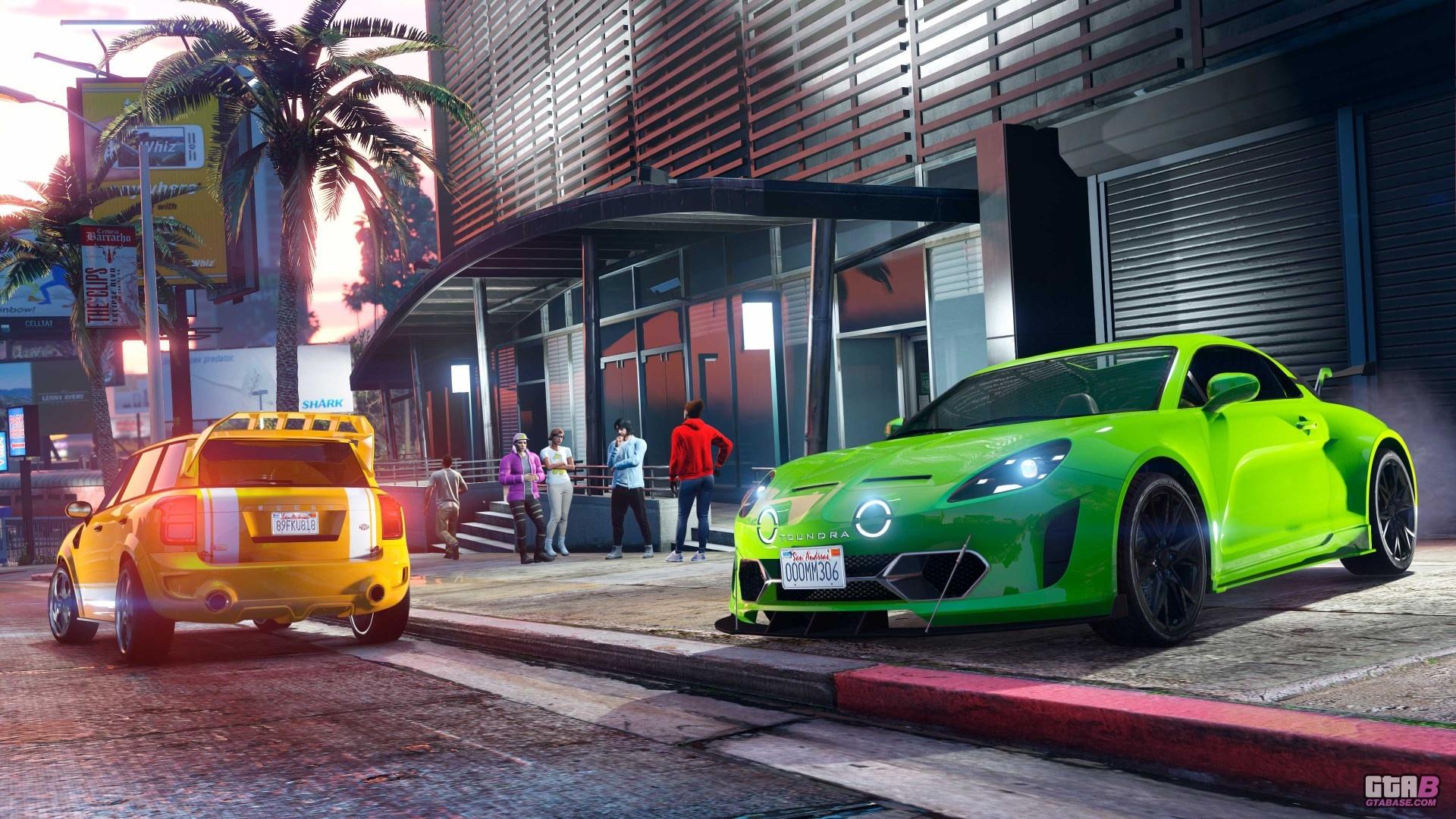 Free
35% Off
30% Off
GTA+ Benefits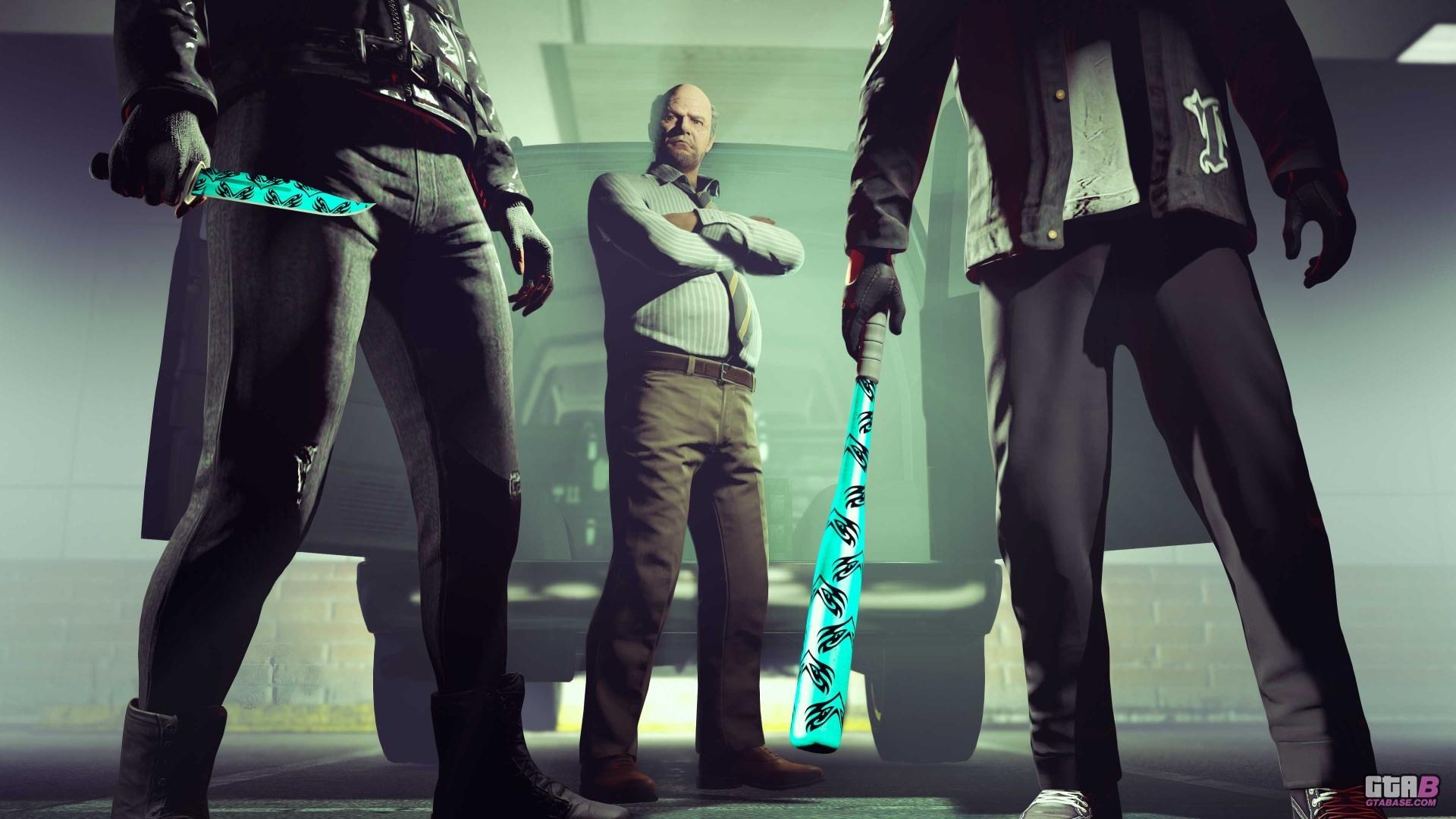 Free
GTA$500K

Vectre

(with "

Mambas 24"

& "

Sword Boy"

Liveries)
Eclipse Blvd 50-Car Garage (+Styles)

Lucha Libre Knife & Baseball Tints

Vehicle Requests

CEO/VIP Abilities

Gun Van Bonuses

Taxi Services
50% Off
Acid Lab Buy Supplies

All Benny's Vehicles