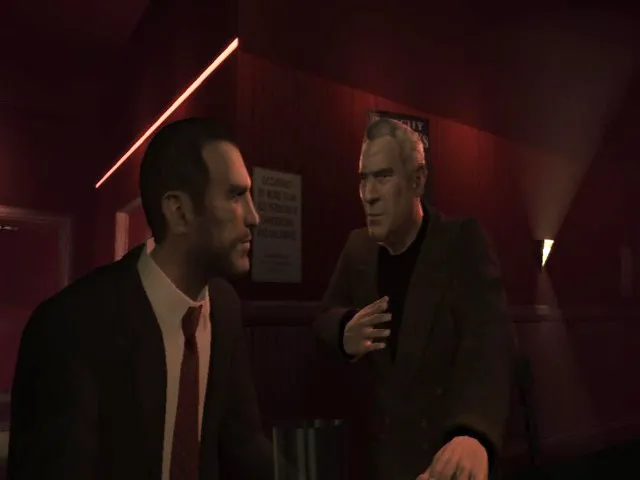 One Last Thing is a main story mission in Grand Theft Auto IV, given by Jimmy Pegorino.
It's the 85° GTA IV mission in chronological order, and it takes place in Alderney.
Pegorino asks Niko to strike a deal with Rascalov. Niko gets to choose.
SPOILERS

If Niko chooses to do the Deal with Dimitri, he will take on the deal path which will reward him with $250.000. It is worth knowing that this choice will lead Niko's cousin, Roman, to die during his wedding. Niko will get to keep the money but will then be unable to go out with his cousin anymore.

If Niko instead chooses to take Revenge on Dimitri and takes the revenge path, he will not receive any money. Instead, during Roman and Mallorie's wedding, Kate McReary, Niko's love interest, will be shot and will pass away.

Both choices lead to tragedy and to a sad ending, so there is no real correct choice to take, it only depends on the player's preference, the option to choose between Kate and Roman.
One Last Thing: Mission Objectives
The player gets to choose if he will strike a Deal with Dimitri Rascalov, or take Revenge.
One Last Thing: Mission Info
Game Edition

Grand Theft Auto IV
Mission Number

85

Mission Giver

Jimmy Pegorino

Location

Honker's Gentlemen's Club, Tudor

State / Area

Alderney

Available After Mission (Story Mode)
Unlocked Items

A Dish Served ColdIf the Price is Right

Featuring

Pegorino Crime Family
One Last Thing: Video Walkthrough