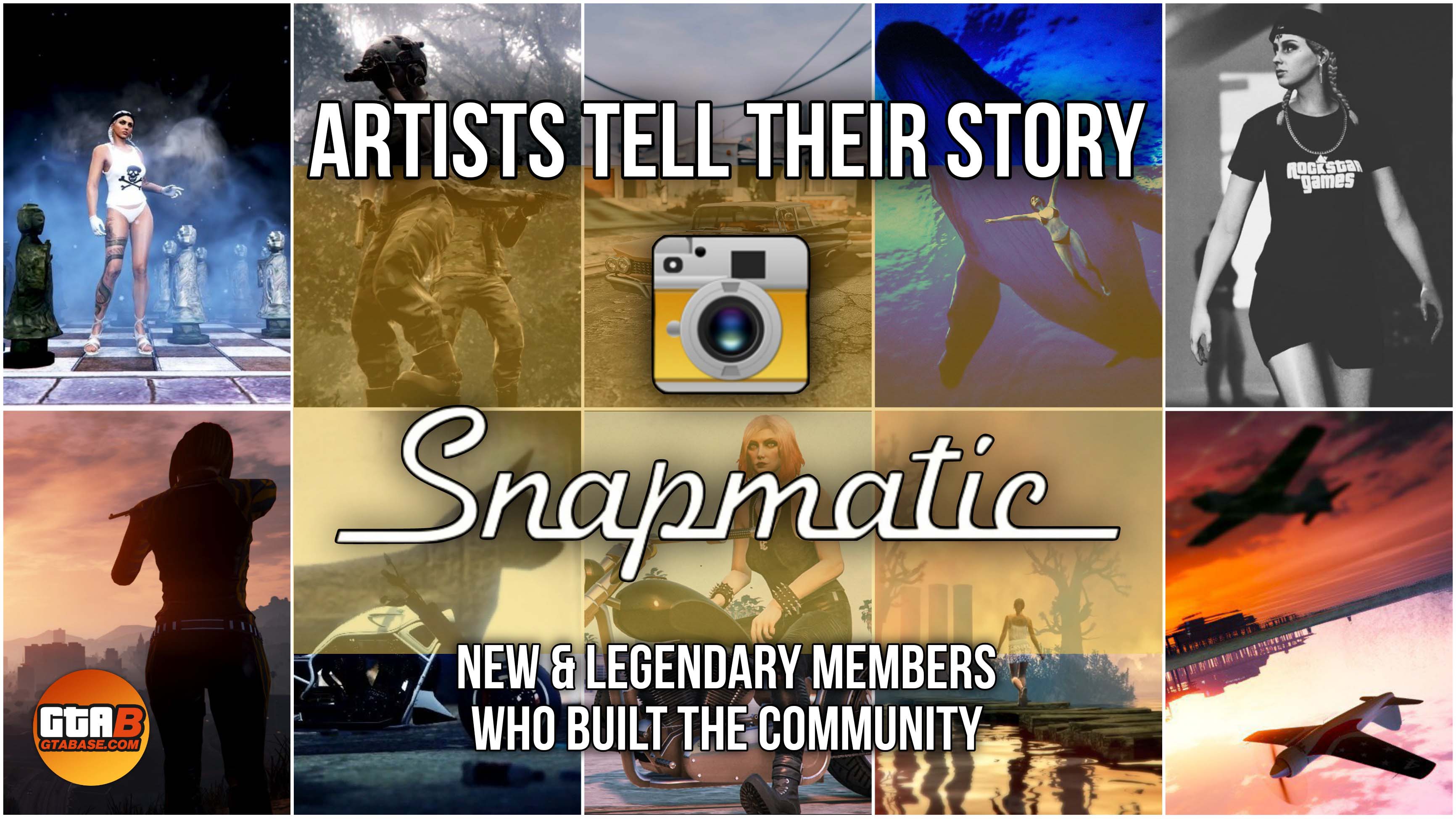 I decided to make this project because I was feeling nostalgic and wanted to bring back beautiful memories, while at the same time enhancing the great (perhaps underrated) work that some artists have done over time, since the beginning of GTA Online, and that others continue to do still today. Furthermore, I myself come from that same "scene" and therefore this series of interviews has been really of great inspiration and importance for me, giving me the possibility to also say hello, after all, to all my friends and fellow snappers with whom I hadn't interacted for a long time, but we never stopped supporting each other on social media, even just with a simple like.
So, I interviewed some of the most legendary & relatively new artists who built and keep building the Community! What GTA Online Snapmatic has been for them and also touching on a point of crucial importance; how it influenced Virtual Photography in general.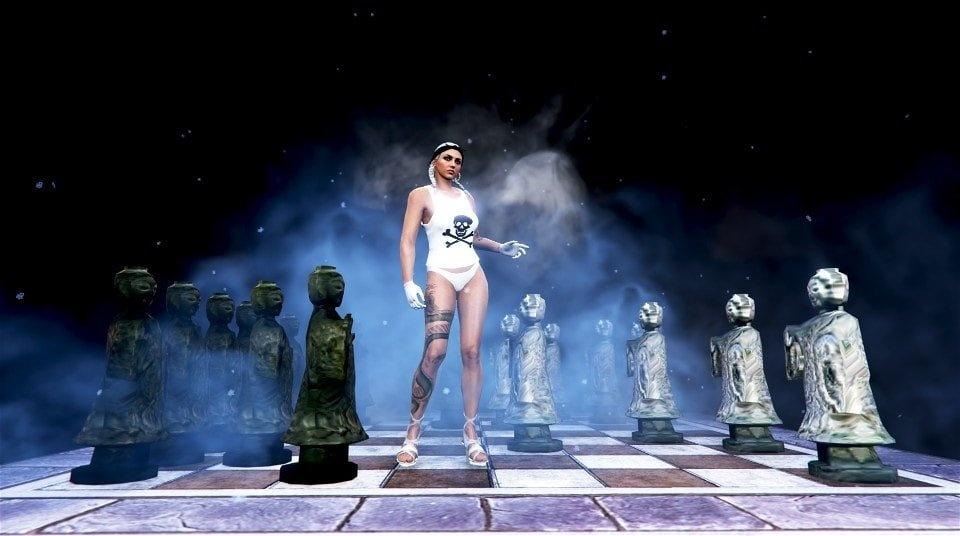 My story of a virtual photographer: Since I play on a PC, with the game GTA5 (GTAO) I met later, in 2015, and the first picture was published by me in the Social Club in October 2016. ​When I first saw the photos in the Social Club gallery, I was just shocked by what I saw. And I told myself that I had to learn to do the same and even better, and since then I couldn't stop. I consider many people from the GTASnapmatic community to be my teachers and I am immensely grateful to them for everything they have done for me. Few people will argue with me that virtual photography, especially in recent years, has become a real subculture, photo editors are in almost all new games. I also didn't focus only on the Rockstar Editor, I played many new games and took a lot of pictures. There are a couple of things that make me come back to the GTAO again and again, these are my wonderful friends and those incredible feelings that you get while taking pictures. Rockstar was ahead of time, he created an incredible tool that allows you to create almost everything that your imagination is capable of. To this day, the Rockstar Editor has no competitors. I attribute the peak of my enthusiasm and activity in the Social Club to the period from mid-2019 to mid-2020, at that time, it seems to me, I did my most successful work. My work is greatly influenced by heavy music. In February 2021, I published my last picture in the Social Club. I continue to take pictures quite actively and post them on Twitter. What is a Snapmatic for me? First of all, these are my friends (both in the virtual world and in the present), a favorite hobby and finally a part of my life. My profile on the main page on Twitter says "BlackDron80 - GTA photographer", I think that says a lot.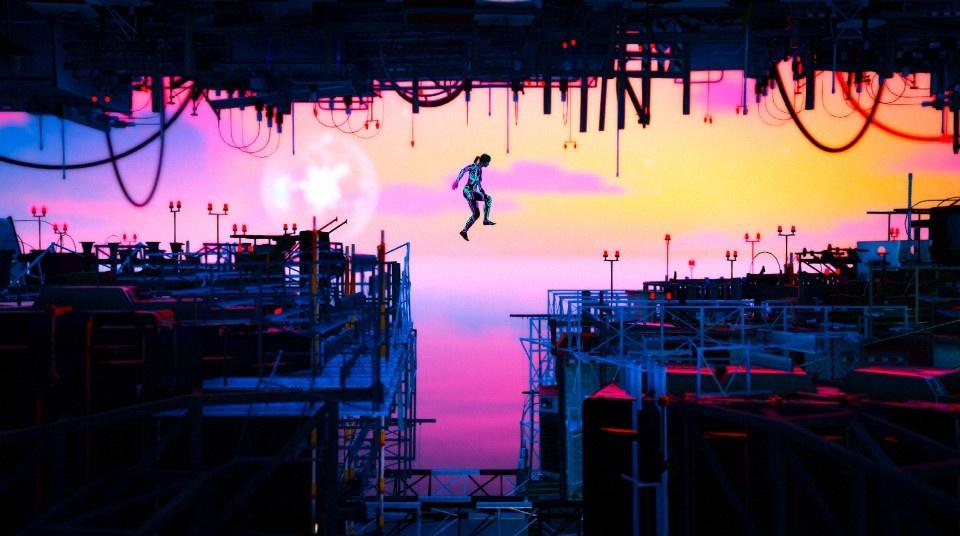 Santa Muerte Gang was born to become a safe space for creative and talented players in many different disciplines of the game, including of course photography. In addition to our themed events, the photographers take advantage of all the resources that Los Santos offer them to give us unique shots of the game. We are proud to have on the Team a large number of virtual photographers, some featured by Rockstar Games or Playstation.

Quaid-86: A true legend of virtual photography in GTA, creativity at its best.
Northernscript: Famous for his Wildlife and Bullets shots.
Darthelvira: With her amazing and very personal, dark and romantic style.
Treizieme: A master of magical sets and capturing the soul of NPCs in his black & white portraits.
InsomniaLuna: Landscapes, Motor, Wildlife… always top quality snaps.
Oppolcheny: with his bullet art shots and his incredible sets.

Big mention to other amazing virtual photographers from STMT like Cakesy, MrGMB, Kabolini, Fresow, Marsicana, Vitowolf, Ash, Curly and our newest member Vinewoodmotors. just to mention a few of them.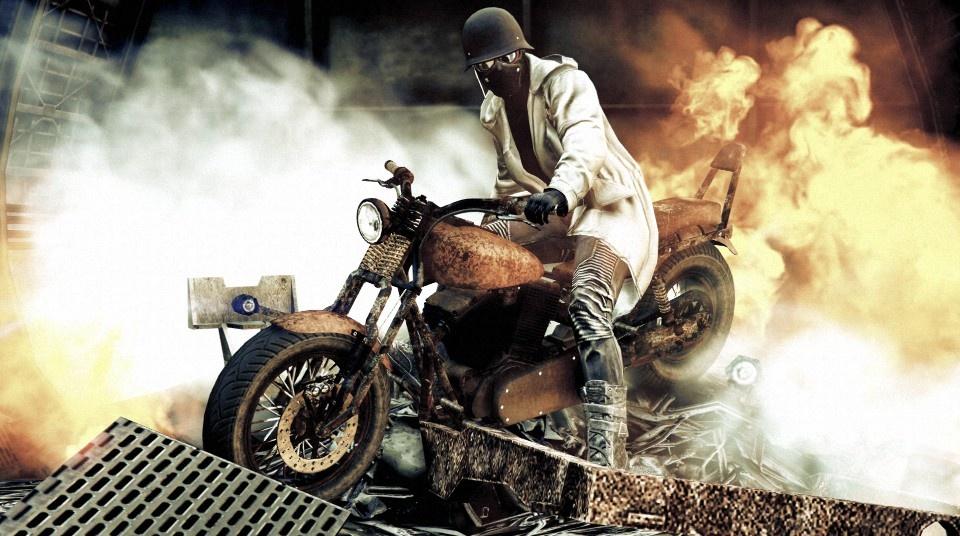 I do not consider myself as a photographer but as a gamer and a member of a community of people who enjoy sharing and gathering around a similar interest, since the early ages. This virtual thing is a huge source of fun and I met up with some beautiful people and souls. We bound through it and beyond. Creativity, friendship, healthy emulation and teamwork, this is what I want to put the emphasis on and what this hobby means to me still. I started taking pictures with my friends, using the in-game Snapmatic camera phone, as everyone I guess. Then, I was invited into some photography crews. I had no idea it was a thing back then. I could meet some people who shared a lot with me and helped me to improve my shots and I was helping them on their projects. Diversity, different influences and point of views and are the key. Persons I met and my crews brought me to dedicate time to it. I couldn't care less about fake virtual popularity, or popularity in general. We are a bunch of lunatics who were working all together and this is my best experience on the game. Without teamwork, healthy emulation and good spirit, we are nothing. Virtual Photography and Creators are working together, when they are not both combined. Those taught me a lot. Some creations just blow my mind away, way more than pictures. It was making me happy, as simple as that. Each time I come back to it, it's the same feeling. Good laughs, sharing ideas and thoughts. No point of doing this if it doesn't bring you joy, isn't it? The impact of GTAO Virtual Photography on the gaming world is huge. To me, it started with this game and this perfect editor they gave us to play with. It inspired other companies and gamers to do the same on other games. People should remember that... I used to be an active member of the gaming photography community on GTAO, but I am mostly a gamer. We were helping each other, organizing meets and theme contests, etc. The different communities are keeping the game alive. Even if I am currently not playing, I will go back to it, as always, and I do support my people and those who I like the shots of. I am lucky enough to be in some amazing and eclectic crews, full of talented and lovely persons and run by some fully dedicated and inspirational leaders. I think the peak of enthusiasm for the Virtual Photography has been reached during the good old days of Rockstar GTA contests, a bit before they stopped and when they were rewarding creativity and encouraging the out of the box mindset. When they implemented the Editor to this unmatched sandbox of a game, it reached another level of experiment. Do not get me wrong, the community was really active and dedicated beforehand and had to be very ingenious to pull out some crazy shots with the ingame tool we had. Some of my favourites fellow gamers pictures have been taken this way. This said, love for GTAO Virtual Photography is far away from being dead. Just look around and you could see some creative minds, within or outside of the crews I am in. By the end of the day, the most important is to have fun. All my shots are my personal documentary of a journey and full of memories. I even kept my first silly pictures on a flash drive, my mindset never changed... It would be easier to tell you what my favourite shots of other persons are. Plus, most of them implied teamwork (creators, outfits makers, models...)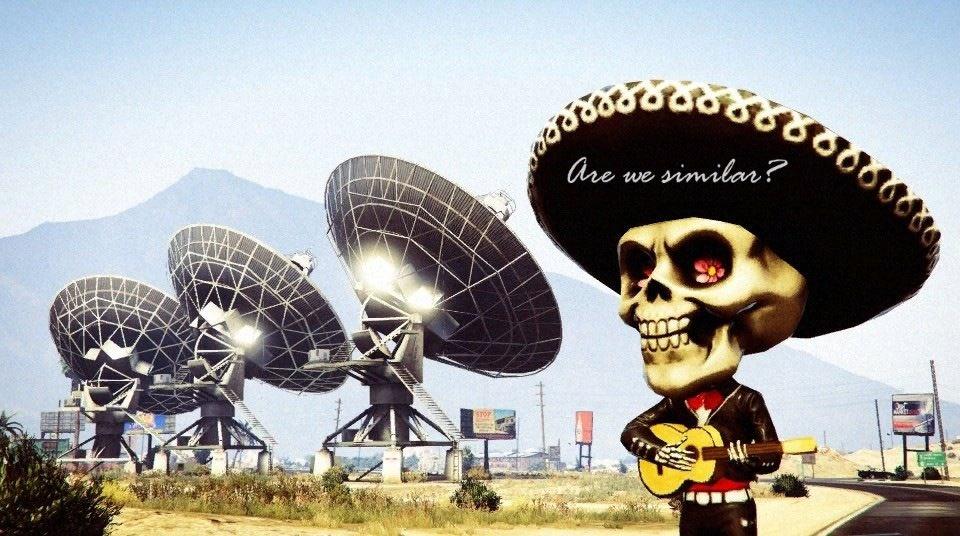 The reason I started using Snapmatic was to save memories with my friends. At first, I was taking a group photo of my friends. One day, when I posted a photo on Twitter, I got likes from overseas people. When I saw a photo from my friend, it was very artistic and I was shocked. I also wanted to take artistic photos, so I continued to immerse myself in them. It happened in 2015. I continued to post photos on Twitter and Social Club, deepening friendships with many artists. One day, a Snapmatic contest hosted by Rockstar Games was held and many photos were submitted. It wasn't rated, but it was a passion event for me. Since then I've been getting RTs from Rockstar Games, winning Snapmatic contests, and still to this day. During that time, I enjoyed looking at my friends' artistic photos every day. There are fewer photographers now, and fewer photos expressing great ideas like they used to, but I send my respects to the photographers who are still active today.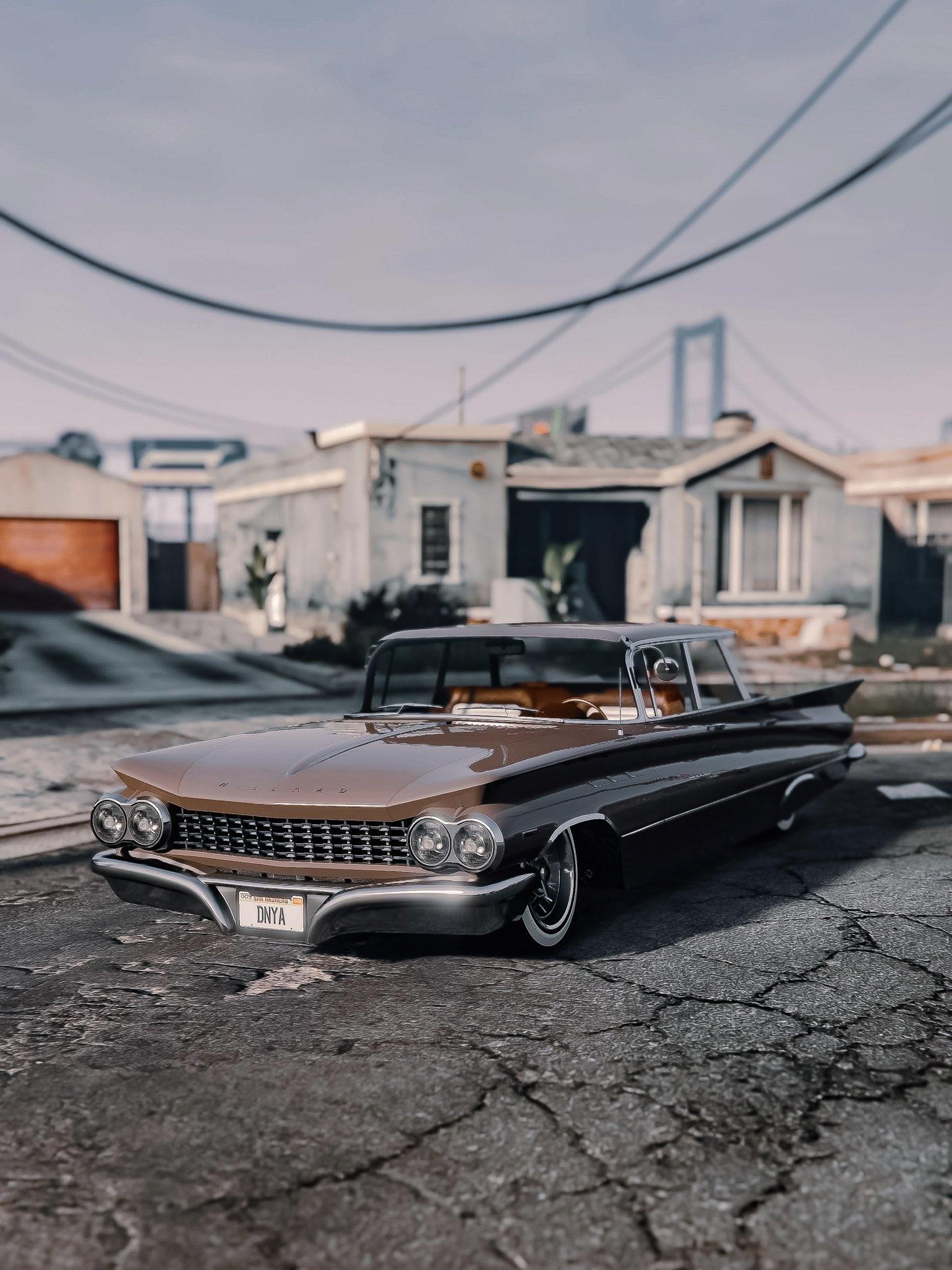 I started taking pictures in GTA Online fairly "late" I'd say compared to some of my long time online friends. I started with the Rockstar Editor while others were heavily into Snapmatic pics for the R* Social Club before that. I got inspired through some races I have been doing before I started taking actual content. I would think, this could make a great picture and started recording. From there on I discovered the GTA community first on Instagram and would start sharing my pictures there. That was in late 2014/early 2015. I made many online friends and some I collaborated with on taking pictures and that was always definitely more fun than taking snaps alone. The feedback was insane, many people would like them and share them and that made me happy, that they enjoy seeing my posts just as I enjoy seeing theirs! I started posting my pictures of Twitter in 2017 and got my first retweet by Rockstar, which made me happy to be recognized as well. Of course that also motivated me to take more pictures but was not the main goal. I was always the kind of person who would look for an editor/photomode in games overall, and would take snaps. To this day though, I enjoy taking pictures in GTA Online the most because, even though the game is fairly old, there is unlimited possibilities on how to take pictures and what to take pictures of. I'm happy to be a part of the Community and will definitely keep taking snaps!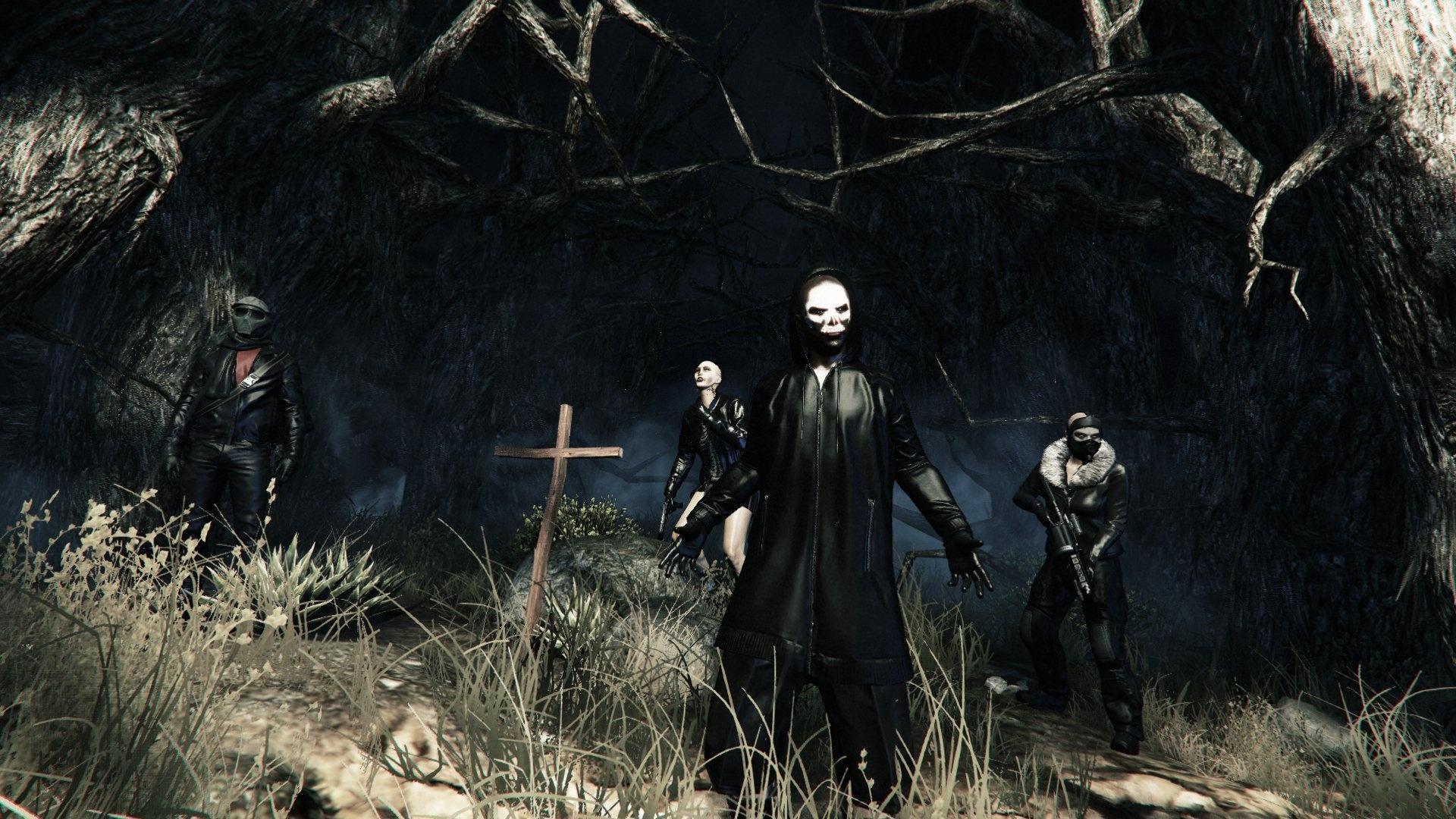 I started doing VP in GTA Online Xbox360 with the phone in game trying to put friend in situation and as you can know it was not easy. When I moved on Xbox One, I discovered the R* Editor (who is, for me, still the best photomode) and finaly understood how were made all those crazy pictures on R* Social Club. Virtual photography in GTAO for me means a lot of meeting with different and inspirational people, it is all about sharing ideas or projets, thinking how it can be made in photomode, and when you manage you just want to do another project. I joined crews active in virtual photography, Old Coven, Snapmatic Art, Magnificient Team, Secret Shadowz and I tried to be most active as I can but family life put some limits. Doing virtual photography in GTAO became more than a simple hobby when I realised all the freedom of the game and the creativity of people who used it. Before GTA there was not or not so much games with photomode, currently it is rare to find a game without it, I think all those talented virtual photographer showed a new way to use video games.

I think Virtual Photography is a way to express myself. A way to do your own thing and be different. And of course it's a whole different way of playing a video game. I think I started doing virtual photography somewhere in 2016. I remember seeing a really cool picture from a Zentorno online. After that I decided to try to make a picture just as cool. So that's basically how I got hooked on making pictures. It makes me feel great to be honest. What I like the most about it is the satisfaction you get from it. Having an idea in your head, being busy for hours trying to create the perfect shot and having the finished photo exactly as you want. To be honest I think the virtual photography trend has started with GTAOnline. When the game released everyone was just popping up the in game phone and making snaps with the camera app and uploading it to the social club. But I also think that gaming photography has made a really big impact on the gaming world in general because you can also see it as a marketing tool for your game. People in the community are still posting pictures everyday even though Red Dead came out in 2018 and even GTA which turns 10 years old this year. I think the peak of Virtual Photography in GTA has reached its peak somewhere in 2017/2018, everyone was doing it at the time and Rockstar was really supportive of it at the time. They hosted like different contests etc. That was the best time to part of the community for sure!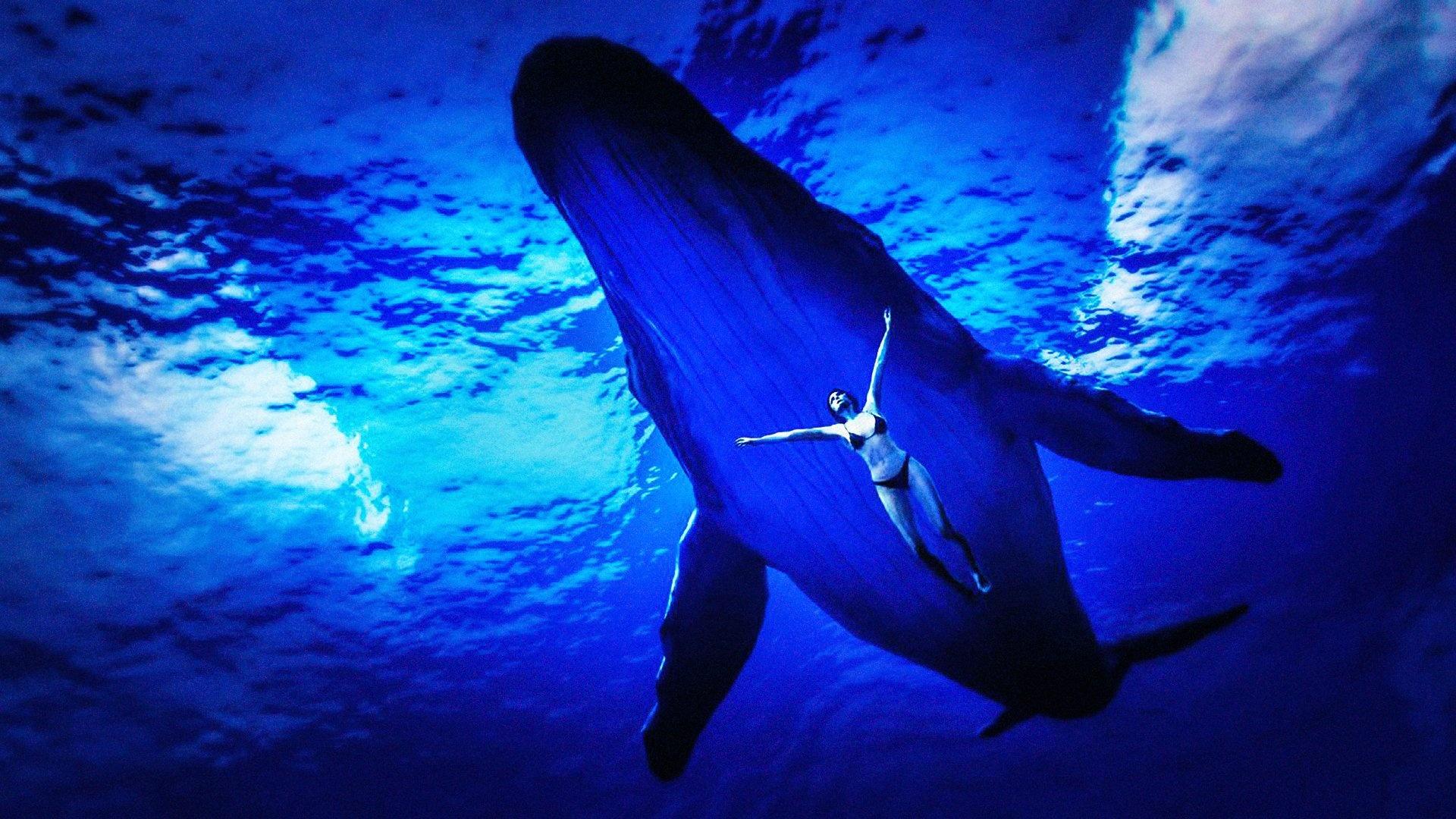 If I remember correctly, I started with photography in GTA Online on PC back in 2014 or 2015. At least it was before you could take snaps through the Rockstar Editor, and we had to use the camera phone to capture moments. I then took photos like in real life: on foot, street photography style. I miss those times. It was more challenging and authentic. Now the photomodes in most games are so great that taking spectacular photos is much easier. But I welcome it. That opens up the enthusiasm for virtual photography to a broader audience. In general, although I would never compare it to the real thing, I think virtual photography is a fascinating hobby that challenges your creativity. It opens up for a wide mindset of new perspectives.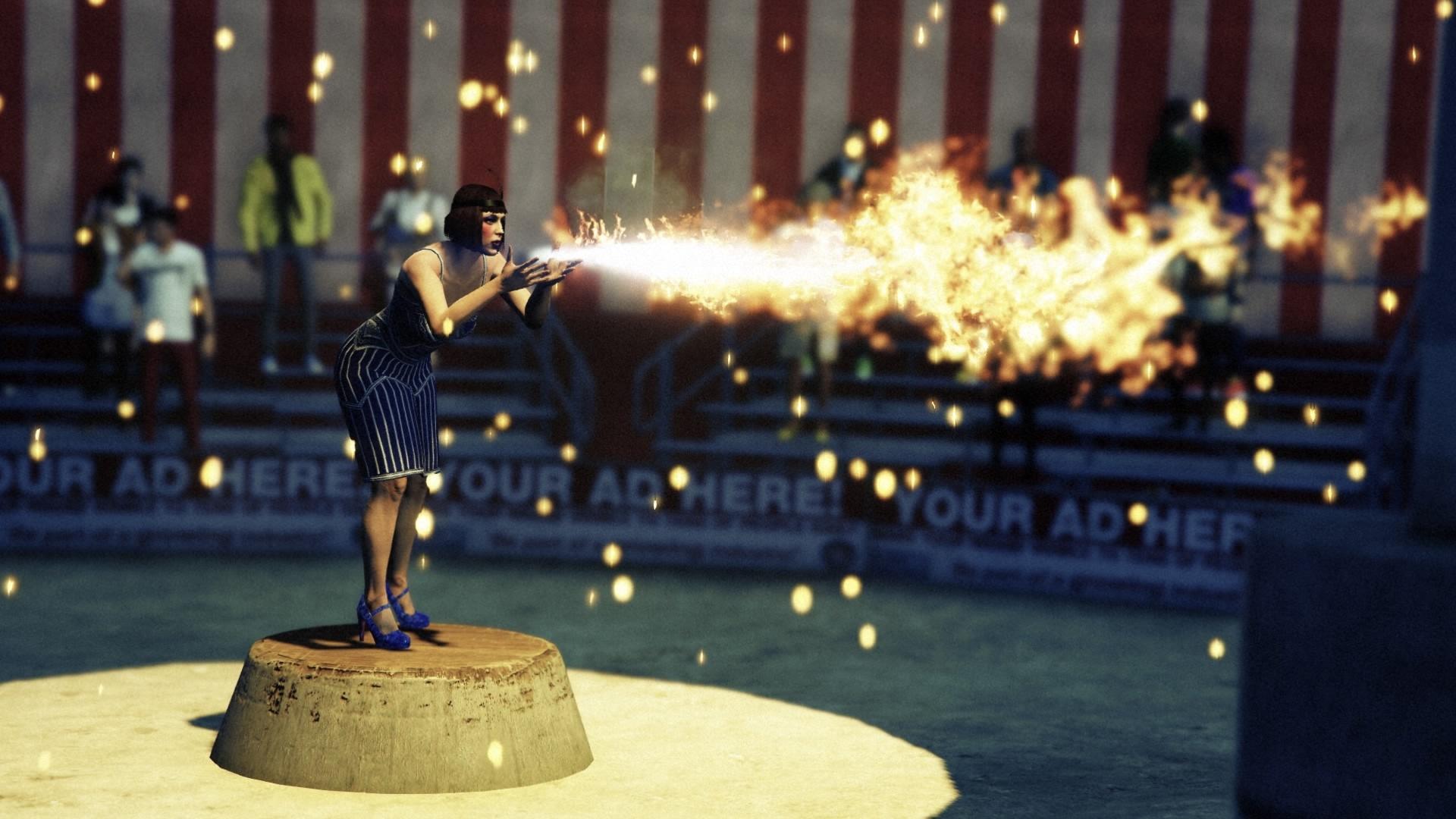 Virtual Photography is a creative outlet that compliments and mirrors my real-life artistic interests, photography and film-making, and also a way to document my journey through many of the games I enjoy. In terms of GTAO this has meant getting together with similarly minded people, sharing ideas, and having fun working on creative projects together, and it has very much reminded me of the photography and film-making societies I was a part of as a student. My first attempt I guess it was taking photos of cars in Gran Turismo 4, released in 2005, it was maybe the first game with a dedicated camera feature. But then I also remember having huge fun with my mates using the 'Film Director' mode in Driver on PS1, trying to re-create and emulate our favourite movie car chases. You could say it was a forerunner of the Rockstar Editor. By the time I joined Rockstar Social Club in 2015 there was already a burgeoning snapmatic community making amazing pictures within GTAO, I was fascinated and inspired by the creativity on show, and joined my first crew, Snapmatic Art, and from there my journey taking GTAO snapmatics begun. I enjoy gaming and so really it's the games I love that I dedicate time to, if they have a photomode I consider it a bonus, and I take pictures mostly to record my personal journey and experiences through the game. It's a fulfilling hobby and great to share that with others who enjoy the same, and through the GTAO crews I've been a part of, I've made many great friendships, and I'm always so happy to spend time with them, having fun, and helping them with their snaps and films, testing jobs, and organising meets etc. It makes me feel happy, the enjoyment and satisfaction of doing something creative, and the pleasure in helping others to do the same. I see it as a companion to a hobby, gaming, I already enjoy greatly. I've made many happy memories, feel honoured to have learnt from others, and to be part of communities that encourage creativity, always trying to do something new. I feel GTAO has been revolutionary and had a big impact on the gaming world, and particularly so due to it being the only game where players can come together at the same time, whether working in small groups, or an entire lobby of 30 players, for creative and social endeavours. That, combined with the beautifully constructed living-breathing world, a creator tool, and the fantastic Rockstar Editor feature, it is still unmatched in many regards. As I mentioned, I was a little late to the GTAO snapmatic scene, but it was through GTA that I became involved in gaming photography, and it has been through my GTAO crews and other snapmatic communities where I have been most active, and still am, on Rockstar Social Club and on Twitter. I am also very much interested in gaming photography taken in other games, and enjoy supporting the creativity there, whether shared on Twitter, or within social hubs of other games I play, like Gran Turismo 7. I also feel enthusiasm for Virtual Photography will only ever increase, seeing recently how more and more art exhibitions dedicated to gaming and digital art are taking place around the world, and how new games continue to add new and ever-advanced photographic features. We saw this in GTAV with the addition of the Rockstar Editor, it redefined what could be achieved with movies and snapmatics. It's quite possible the peak of snapmatic activity has been reached within GTAO, quite naturally for a game approaching 10 years old, and I miss the times when Rockstar held regular snapmatic and video contests. But I don't see the enthusiasm for being creative in GTAO dying any time soon, it always has something to offer, we'll see what the future holds.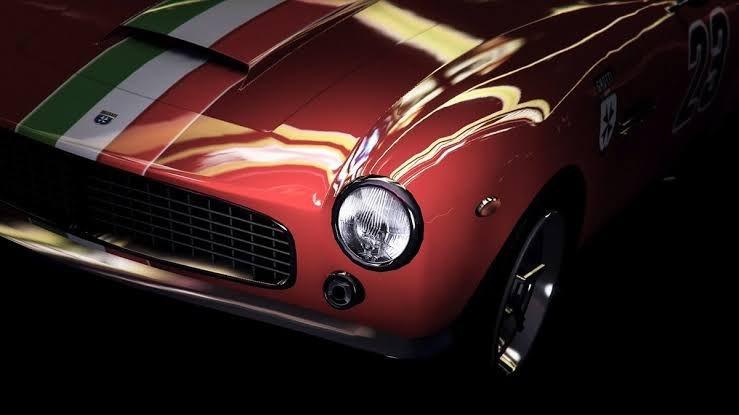 I started using GTA Photos when GTA Online started. I graduated from an art university in Japan, majoring in photography, and was interested in game photography. I worked at a photo studio in Japan for two years. The Rockstar Editor is great because you can easily create works without using film or photographic paper.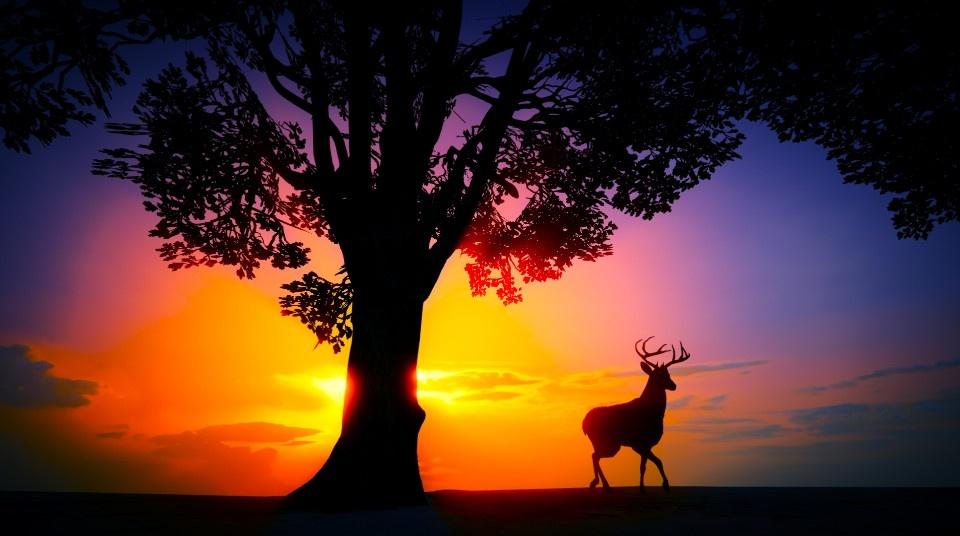 What it means to do virtual photography is a hobby within gaming. I just like doing it. Started with GTA 4 2009-2010ish and then onto PS3 with GTA5 (2013) and been doing it ever since. With varying degrees of success and as to why... the same reason with the actual photography and that's to get better at it. What brought me to dedicate time to it? Well... I think it was Mach1bud mentioning that there was a weekly themed photography challenge on the GTAForums. So I started entering that. Then I entered another photo competition (I think again it was Mach1bud's) and won 1st prize for that. I think that week I was asked by Tiger to join the judging team at the GTAForums. After a year or two, Tiger left and I was asked to take over (with GeminiTheGreat, Rexx1993, AnyVinewood and Sanches) So we did that for quite a while. But attendance weakened and themes were harder to come up with so eventually we were forced to concede that the competition was done. Since then I've occasionally entered The Captured Collective's weekly competition (time permitting and inspiration striking) but mainly just been doing what I like, joining the game and at random moments pressing record and finding a shot in the footage through the Editor. As to what sort of effect it's had on the gaming world in general, through Rockstar/Twitter/GTAForums/GTANet/GTABase and all the other sites, I think it's brought a whole new community to the gaming world. First, it was just friends playing together now we have crew meets and exchanges of ideas for new shots and people helping others to create new striking visuals within the gaming worlds and indeed real life. There's many a GTA photographer who's currently shooting the most amazing shots outside of the gaming world. Personally... I really love that.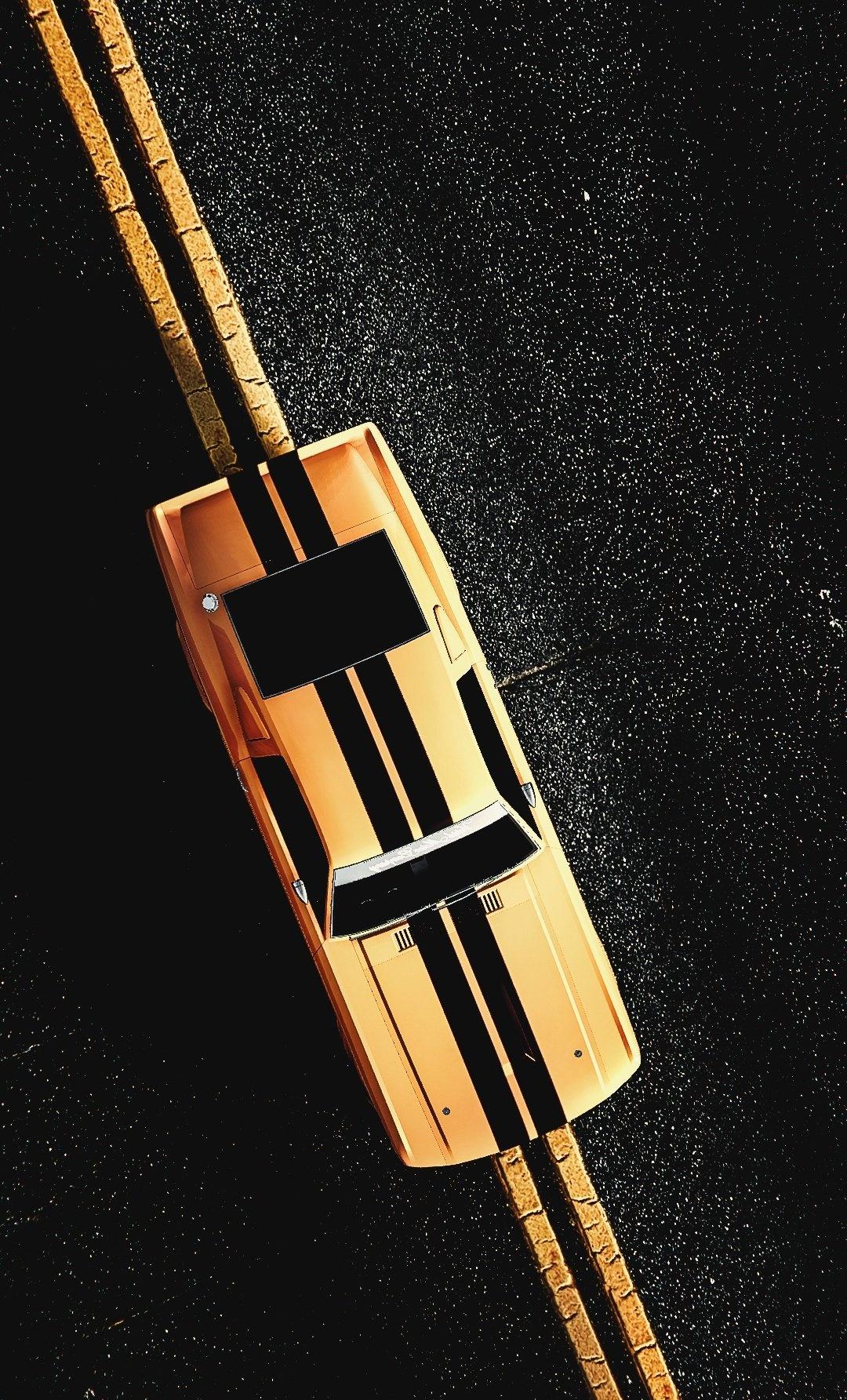 Virtual Photography, just like "real" Photography an expression of creativity and art. All fundamental techniques and elements apply in VP aswell. It's just another medium, but all in the comfort of your home. I was always into photography, but back the only VP I knew was Dead End Thrills. I can't remember how I discovered it, but I know it made me want to try it aswell. I mean... combining gaming and photography? Woah so I started VP around 2010-2011, on a SA:MP Server. I documented many events that happened, free mode deathmatches, meets... stuff like that. But also landscape photos. All I had was the ingame camera GTA San Andreas gave you. I got known as the photographer of that server as I posted big threads on the forum. But it was GTA Online where I first met people with the same interest and dedication. It's the first time I really felt there was a community around VP. I remember fondly how we first shared our photos on Rockstars Socialclub. Snapmatic was still kinda limited, but that stopped nobody from taking amazing photos. Later around the release of the PS4/Xbox One version of GTA V and the Rockstar Editor we slowly migrated to social media like Twitter. That's at least how I remember things. Around that time when the art started to really take of. And it's incredible how Virtual Photography has grown since then. Dedicated photomodes have become much more sofisticated since. Before GTA Online you were lucky when there was photomode at all. Otherwise you had to play on PC and get a camera mod or disable the hud and painfully try to find good angles. Something I hope we never have to do again haha. Nowadays it is much more accepted as an art form. First when I started, it wasn't at all and almost nobody did that. It got bigger than I ever envisioned and I believe the art as a whole will get much bigger as time goes on and I'm very excited to see what the future holds.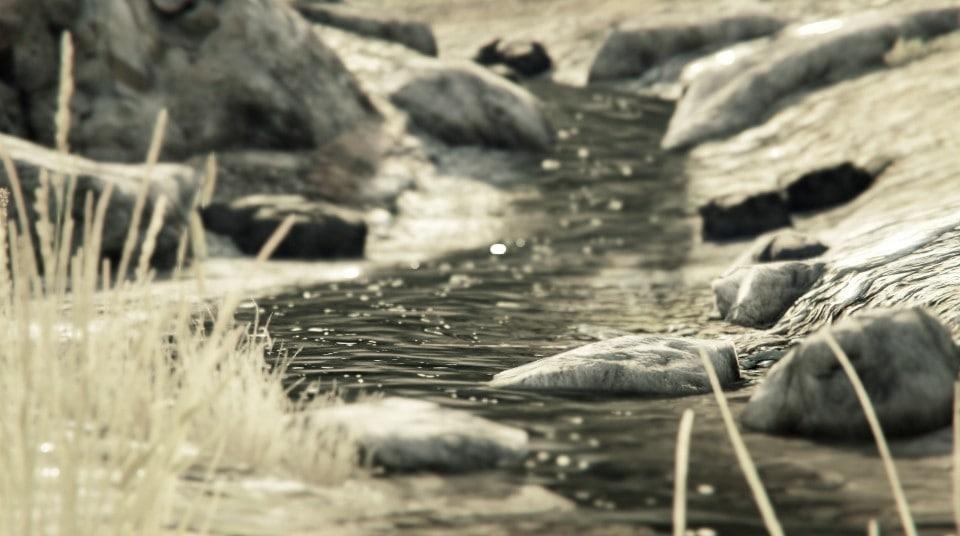 GTA Online got me interested doing virtual photography. About 4 years I spent a lot of time taking photos and learning about photography. It was an important part of my life back then. I still do virtual photography occasionally but now mostly from other games. I started taking photos in 2014 after I met some people who were taking photos in GTA Online and got me curious about it. For me it was a way to express my creativity. Felt good to get a great photo and people also noticing it. Sometimes taking a great shot could take hours to prepare and get depending of the shot. We had a great community of virtual photographers and we often did photos together, helping each other with the photos. Met so many amazing people from around the world who all had a common interest for snapmatics and we had a lot of fun together. I think Virtual Photography was still kind of a rare thing to do about ten years ago. Since then everything has changed and it is now a regular thing to games have a photomode and more and more of people interested about it. GTA Online Photography might have somewhat influenced Virtual Photography becoming a popular thing. Now I'm eagerly waiting for a new GTA game and see if I will get excited about GTA Photography all over again.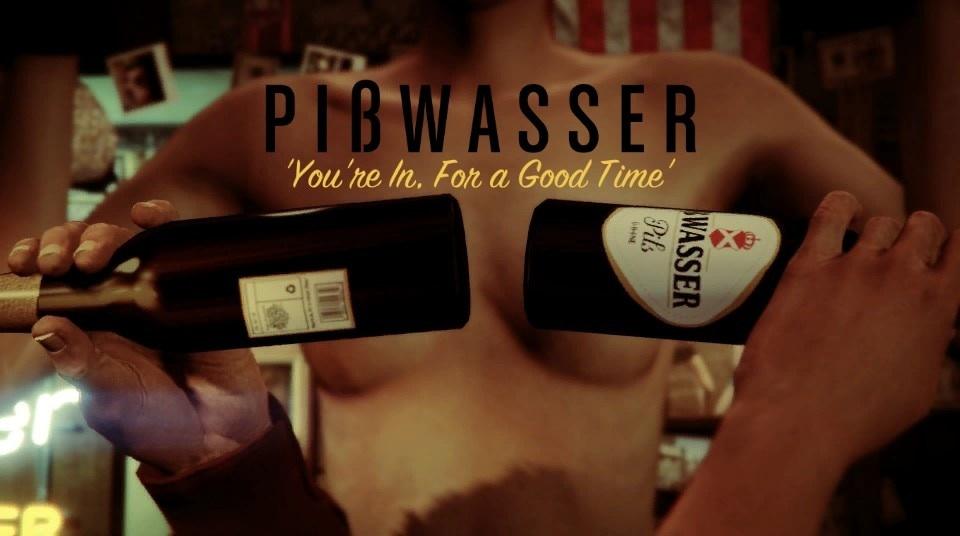 I think it was HairyHole who contacted us and got us to join. From there I met more players interested in photography and kept learning new stuff. You might want to ask Sariska to confirm these if needed. Like I said earlier it was spending time with friends, learning new tricks and figuring out how to capture idea or an inspiration, the puzzle solving, that got me in and kept me in GTA photography for so long. Seeing photos of others got me inspired, and also sometimes got me trying to figure out how they took it. I fondly look back at the times when we needed to reset the scene for the perfect capture. Sometimes someone screwed up and got the cops there. Sometimes the timing needed to be within few fractions of a second, Sometimes the weather or time of day wasn't just right. Of course part of the reason is the recognition that I got from my work. Though even if the recognition solely came from the people who were there at "the set", it was good enough for me. However, majority of the photos taken never saw the light of day publicly just because they weren't good enough compared to years of dedication in the gallery. Taking photos was everyday all the time activity while playing GTAO, but mainly it was just to laugh about what happened with the friends. Virtual Photography makes me feel proud of coming up with something interesting for others to look at. Either as the artist or as a helper or model for others. I'd guess that more game developers saw that photography tools are easy way for the gamers to generate marketing material for the game for free. Peak of enthusiasm for Virtual Photography must've been 2016 for me. That's when we had the most tools available within the game itself. So much "space" to explore. So many other enthusiast to learn and inspire from. I'd like to add that among social club and gta forums. My go to site to hang around at was se7en sins. They were usually the first and best to post about any glitches found in GTAO. Many times for my photography some form of glitches were used. Even if it was just to make interesting new outfits or glitched car somehow.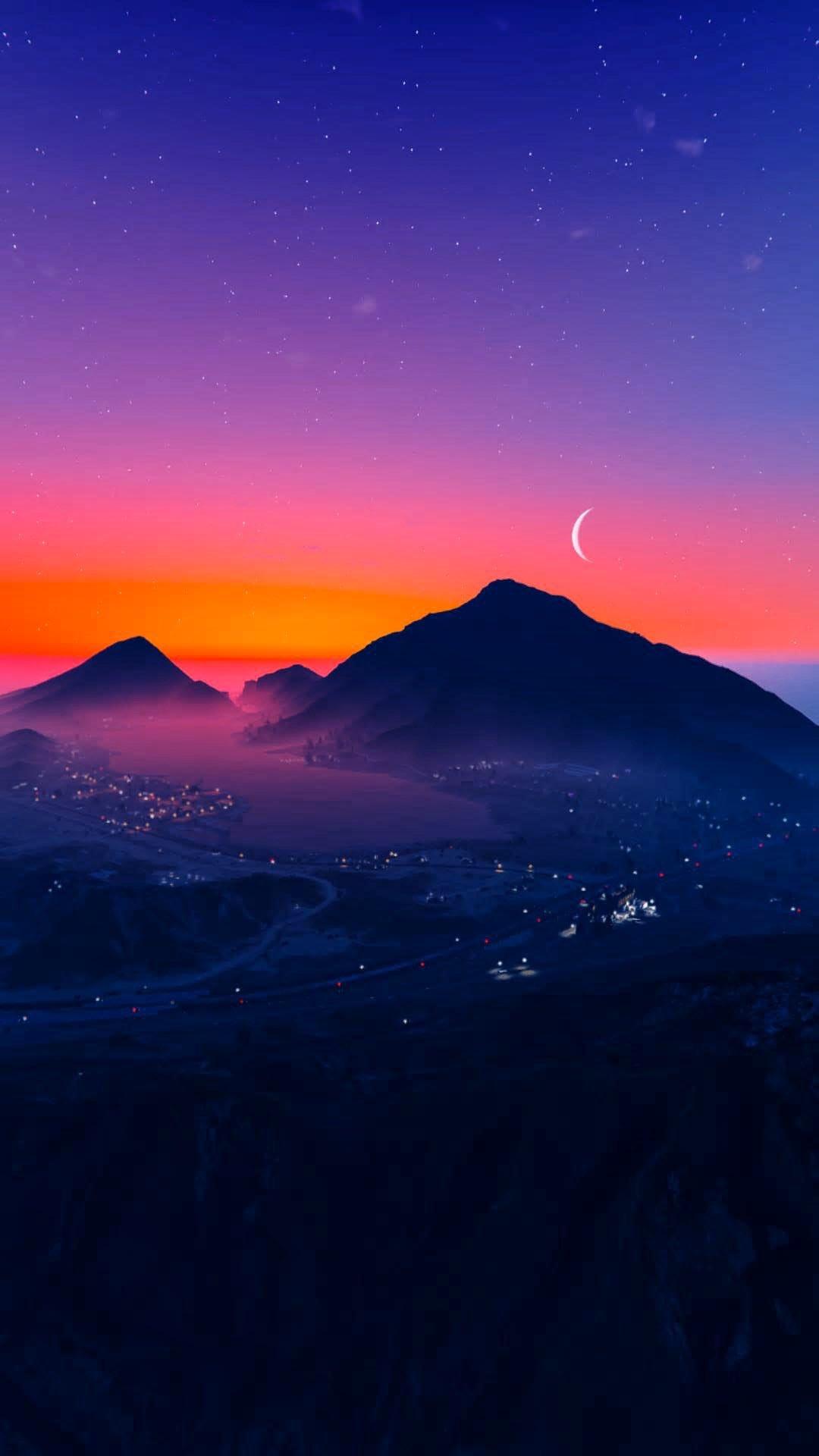 I started playing GTA 5 since release but came in touch with photography 2 years later so around 2015. First starting with the in-game camera on the iFruit phone which was sometimes very challenging to get different angles or perfectly timed shots. I always liked to take pictures so I was thinking why not trying that in a video game if I have the opportunity. The virtual photography especially in GTA means a lot to me. I met many great and lovely people and have good memories back to the days. It means freedom to me. Jumping online with your friends and trying to recreate a scene from a movie and picture it for example. It's super fun when your friends even share the same hobby. First I only posted my pics to Social Club. But with time I came across Twitter and also started there. I wasn't the only one because the community became bigger and bigger. I think GTA especially starting with the Rockstar Editor had a big impact on other games and the virtual photography in all because so many games also include a photo mode nowadays and which is pretty nice. I also tried different games with photomodes and took shots there but GTA will always be the foundation for me because I have so many great memories. I always loved to take warm shots especially with including the sun or shots from landscapes. I'm very grateful that I found the virtual photography because it really became my hobby and also a passion.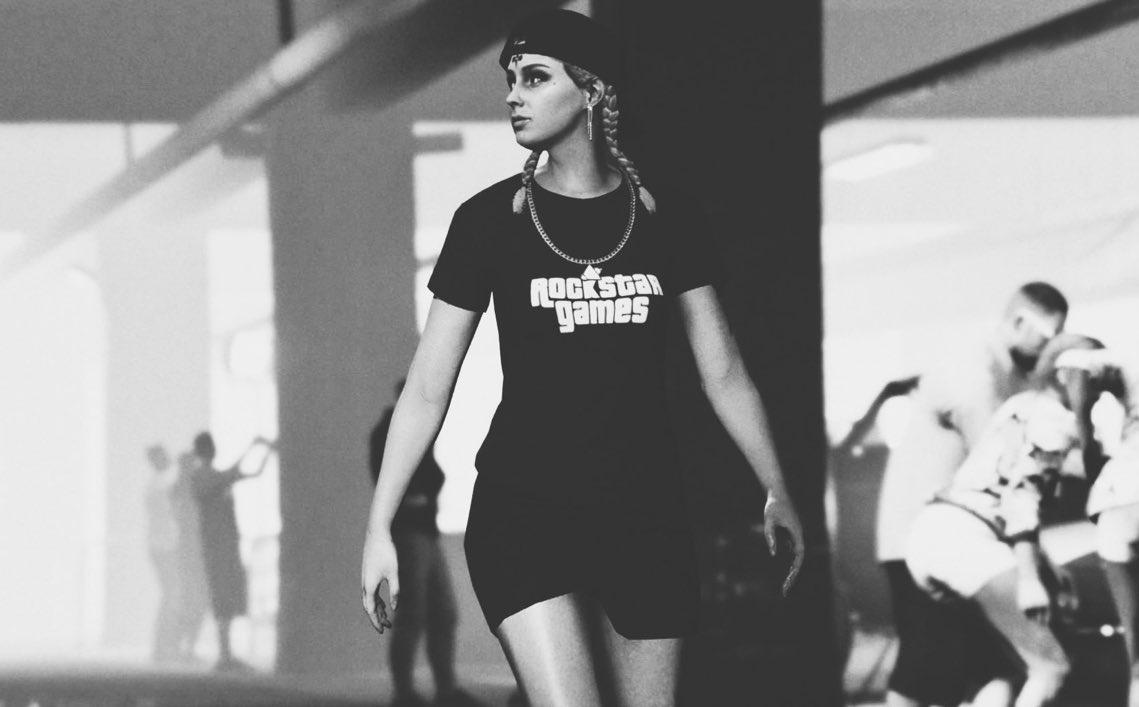 I think it was around 2017 when I started taking photos for GTA Online. In short, I keep taking pictures because the Rockstar Editor is awesome. Compare that to photo modes in other games and you'll see just how awesome it is. Are there any other games that allow you to freely record and edit online game photos? That's the main reason why I mainly take Rockstar game photography. But that's not all, even now, ten years after its release, GTA Online is constantly introducing new content for free. This is amazing and that's why it has so many fans. My desire to take pictures sometimes fluctuates up and down, but so far it has never been zero. For an introvert like me, taking pictures of games is a change of pace and a way to release myself into the real world. As long as many beautiful games have photo modes, I will continue to take game pictures. I hope GTA 6 will also have the Rockstar Editor. I love you, Rockstar Games and Rockstar Editor!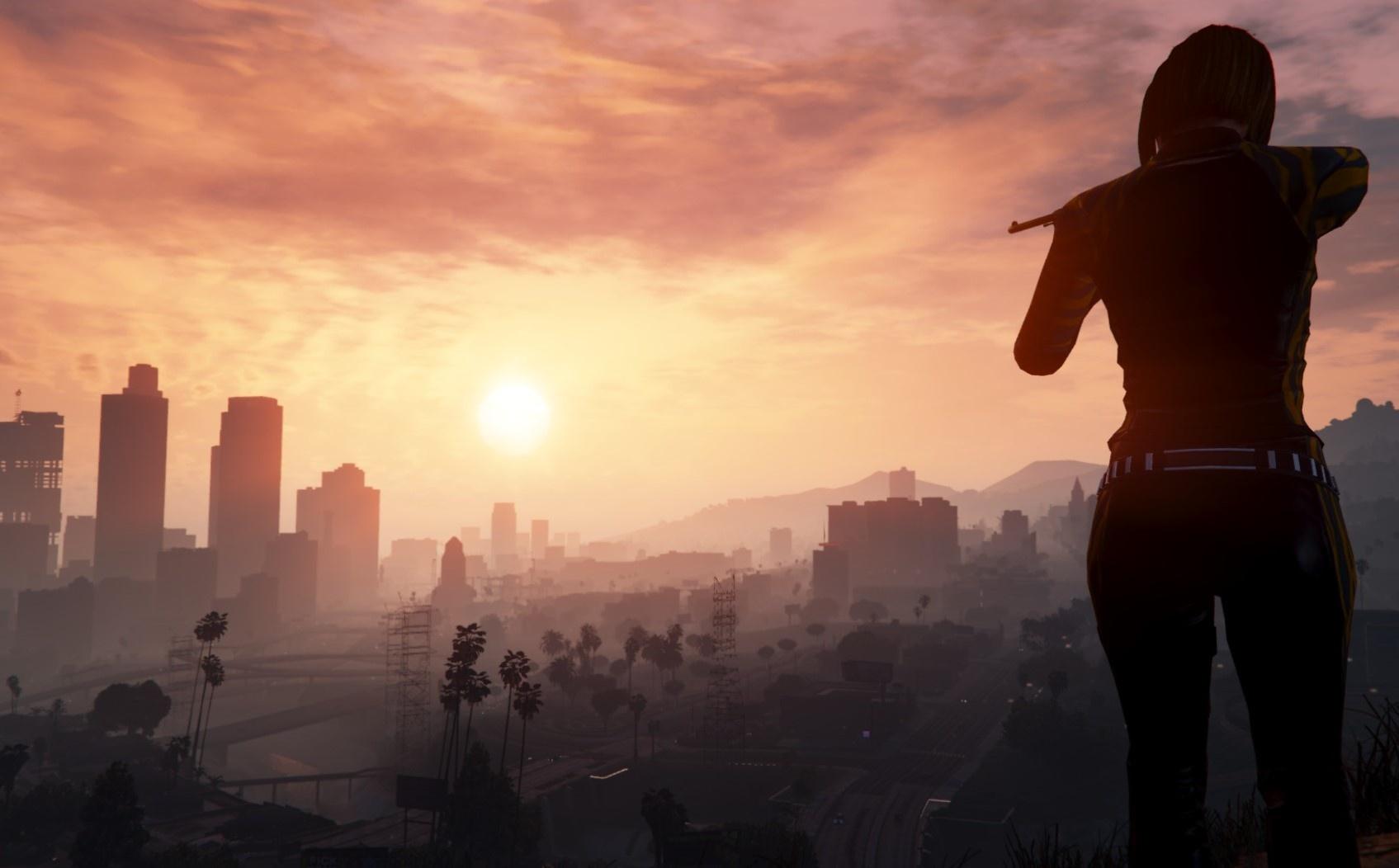 Virtual Photography is another form of art and it's something fun that you can do on the side or for a living. It allows you to appreciate one's work in the gaming world. It gives you the opportunity to share your vision and creativity, which is very rewarding. Most captures will tell a story as it would in real life photography. The GTAO Snapmatic feature and Rockstar Editor both provide opportunities to capture moments differently. I like them both, but prefer the Rockstar Editor, as it gives you more working space. I have captured moments beforehand, but after playing with TheIvaneh Community, it has inspired me to do more with virtual photography. I started to learn how to use the Rockstar Editor to help capture moments and to create cinematics, which can be time consuming, but in the end, it's worth it. It's hard to explain my passion for this, but being able to express my emotions through an image is priceless. It's amazing to be able to capture beautiful moments in both worlds. This has made an impact not only in the GTAO VP Community but in other communities as well. If every game was capable of having a photo editor or Snapmatic function it would expand the horizon for all players around the world to share their work more often. More games could use a feature like the Rockstar Editor/GTAO Snapmatic. Having the ability to go back and capture moments is such a beautiful feature. You can be in a middle of a race or an event when something crazy happens, and you'll have the opportunity to go back and capture it the way that you vision it. I am still surprised the Rockstar Editor is not in RDR2, players crave for it. I can say this, if those features did not exist in GTAO, many people would have struggle to capture moments during their online experiences or would have to do workarounds to share their moments as some do for RDR2. I do hope many game developers will be inspired to create a video editor tool similar to the Rockstar Editor. It would be a lovely addition for the VP Community to share their work.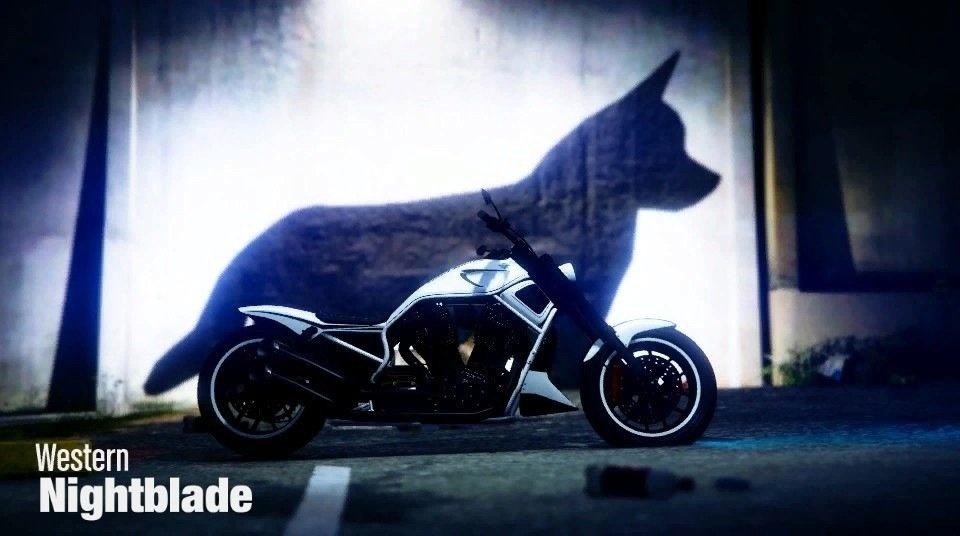 Virtual Photography means a lot to me. It's a way of expressing myself creatively and capturing the beauty and diversity of the game world. I started doing it in 2011 when Skyrim was released. (using console command to hide UI and take control of the camera with mods...). Later with the release of the PC version of GTA V, I was fascinated by the possibilities of the Rockstar Editor, and I wanted to explore them more. What brought me to dedicate time to it was the joy of discovering new locations of Los Santos, angles, lighting, filters, and effects. I also enjoyed sharing my photos with other virtual photographers like the folks at Snapmatic Art crew and seeing their feedback and suggestions. It made me feel relaxed and inspired. I think GTAO Virtual Photography has had a positive impact on the gaming world in general. It has shown that games can be more than just entertainment, they can also be art. It has also encouraged more developers to include photo modes and tools in their games, which gives players more freedom and creativity. No studio/company cared about Virtual Photography before Rockstar Games. It's all started with the release of Rockstar Editor for GTA V. I think the peak of enthusiasm for Virtual Photography was around 2015-2017. This was the time when many legendary games started to include photo modes with advanced features and options, such as Uncharted 4, Horizon Zero Dawn, The Last of Us Remastered, and of course, GTA V. These games offered stunning graphics, immersive worlds, and diverse opportunities for capturing amazing shots.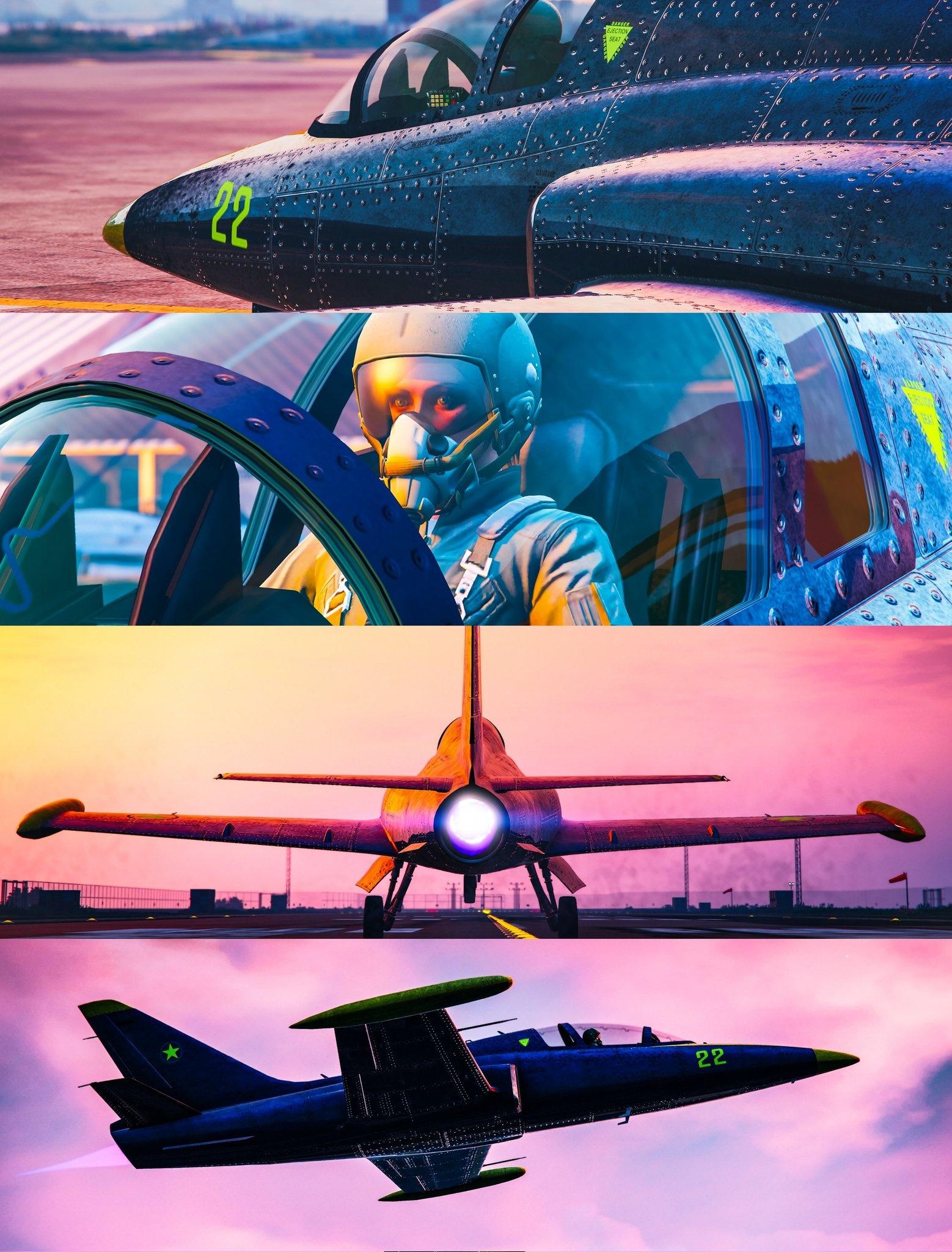 I think it was around 2017 that I started taking pictures with GTAO. When I purchased GTA 5 in 2017, cleared the story mode, and started online, I learned that there was a photo mode. Originally, I liked taking pictures of landscapes in the real world, not in games, so I wanted to take pictures of landscapes in GTA 5 as well. The GTA series is famous in Japan as well. That's why I was very surprised that you could take pictures in the game! I then started posting photos on Social Club. When I was looking at various photos in the Social Club, I found only wonderful photos of vehicles, portraits, landscapes, and reproductions of movies. I was shocked that I could take such amazing pictures in a game. In particular, one person's photo posted on the social club was so wonderful that I wanted to take a picture like this myself. Since then, I've taken a lot of pictures of my characters online, and I'm really into GTAO. I think the period from 2017 to 2019 was when I was most passionate about GTA photography. I didn't play many games before I played GTA 5, so I don't know much about the game industry, but I think photomode is an important part of modern games. After 2020, I started playing popular games such as Cyberpunk 2077, and this game also has a full photo mode and a photo contest. When I buy another game, I check to see if it has a photo mode. Before playing GTA 5, I never thought about taking pictures in the game. I was very disappointed that there was no photo mode in RDR2 online. If RDO had a photomode, it would be even more popular! That's why GTA's photo mode implementation and photo contest had a huge impact on the game industry. Also, since the GTA series has a lot of crimes such as robberies, I thought that it would be popular only with men, but there are also a lot of female players. If you look at Twitter, there are many women who post photos. GTA has long been a popular game for women because of its high degree of freedom and the ability to edit photos and videos. Finally, I am still taking pictures of GTAO and will continue to do so! I have high hopes for GTA 6 as well!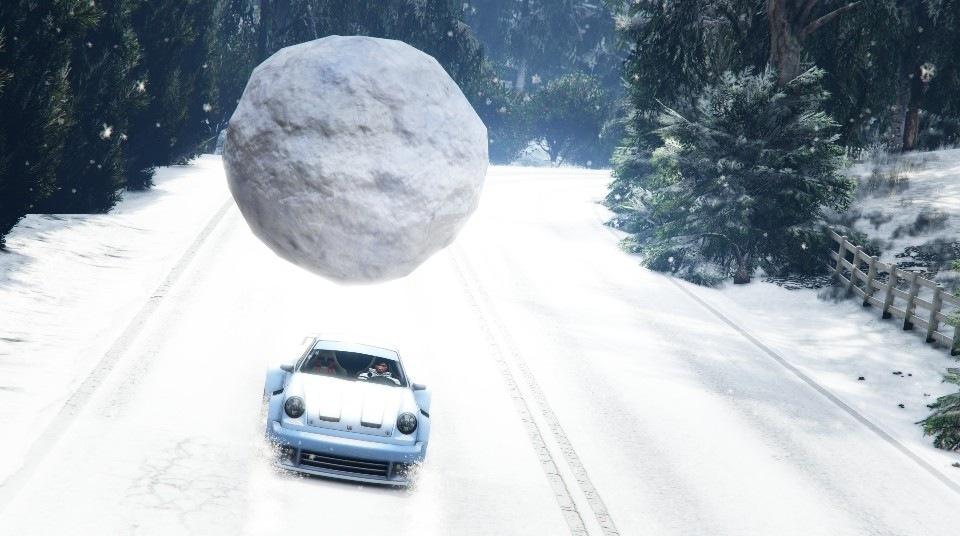 The Grand Theft Auto series by Rockstar Games have always been a favorite of mine when i was kid. When GTA 5 came out, along with the Snapmatic feature, thought that was pretty cool, because I liked both GTA games and doing photography. I would say I was bit still new to photgraphy and learning. So, I had to mostly observe other gaming photographers to get an idea on what steps they do. From what I learned: Adventuring around, Putting things together, experiment and having an eye for things - is what helped me improve my photography experience in GTA V, other games and out in life. Not only that. It helped me be more social with people, making friends etc. I'm happy where I am today.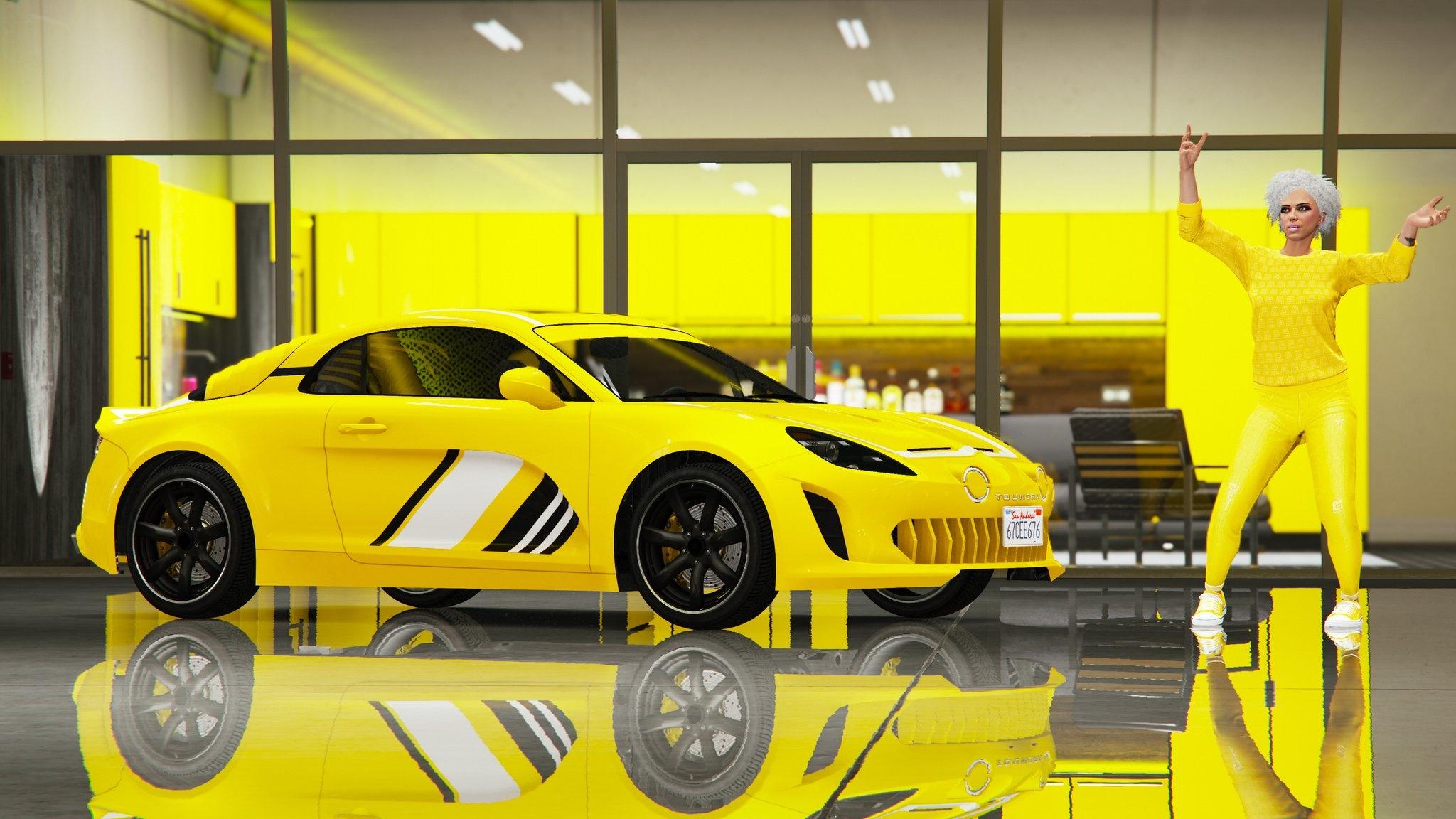 My name is Curly. I am the first Turkish photographer. The name Curly was not originally counted as a name, but the formation was made by the people. My photography business has a long history. I started virtually in late 2016, 2017. Before, I was sharing via social club. I was doing this job because I loved it. I mean, when I started this business, no one told me you can do it. I met my Japanese teacher BIGBOY in "2018" and he taught me how to do these things correctly. I got a lot of support from him and met his friends. After the lesson was over, my Japanese friends gave me a Japanese name. So I decided to educate others with these teachings. My students got a lot of R* likes. My best years were the "2020-21" years. Thanks to my teacher, I made a lot of Japanese friends. I participated in the Japanese painting competition there R* gave a lot of support and I left the tournament in third place. In '2020-21' I got exactly 48 likes, 1 RT, 1 comment from R*. There had been game events and my country's web pages had shared it. When I was at the top. I got a disease that would make my life questionable in "2022" and I had diabetes on top of it. My life was getting frustrated. New Year was approaching and SantaMuerteGang crew leader, M_Joe, was celebrating with country language cards and there was had Turkish language. At that time I was the only Turk and it was an honor for me. "2022" was the year of constructing myself, but even at that time R* was still supportive and my pictures were shared on the pages. In 2020 I joined @StMtGang crew. R* followed me and I have fans everywhere. I'm proud of this and thank you so much to everyone who supported me.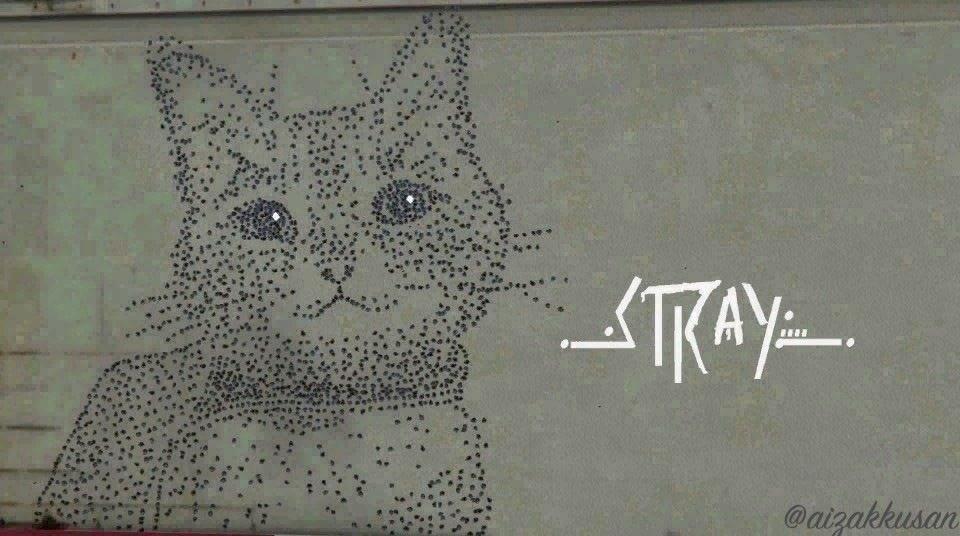 Virtual Photography is a reason for something that I started to create something in game, and try to create some art. I think GTAO Snapmatic/Virtual Photography has such a potencial. It changed my gaming life. I started perhaps early 2015. I was ordinary and casual gamer, playing GTAO. One day, I began to thought I will be bored to play GTAO if I continue to play normal. One day, I saw awesome Bulletart made by EHOT_KOCMOHABIT (Social Club name) and @TheKerles and beestyle. I was so impressed by their work. I like to drawing as hobby in real life, so I decided to create bulletart. Honestly, hard work every time to create Bulletart, there are some cases I failed, and I can not repair because of game behavior. When I draw it well, I was glad and everyone's reaction was good. Thanks to this activity, I could join this community who speaks non Japanese languages and talk to them. This is the awesome experience for me! In my opinion, GTAO Virtual Photography and GTAV is the pioneer for Virtual Photography. I didn't have any thoughts that we take picture in virtual games until GTAV releases. It gave us another purpose of purchase game except playing. I think enthusiasm continues, many games support photo mode. My peak of enthusiasm is Doomsday Heist update. (I won this snapmatic contest.)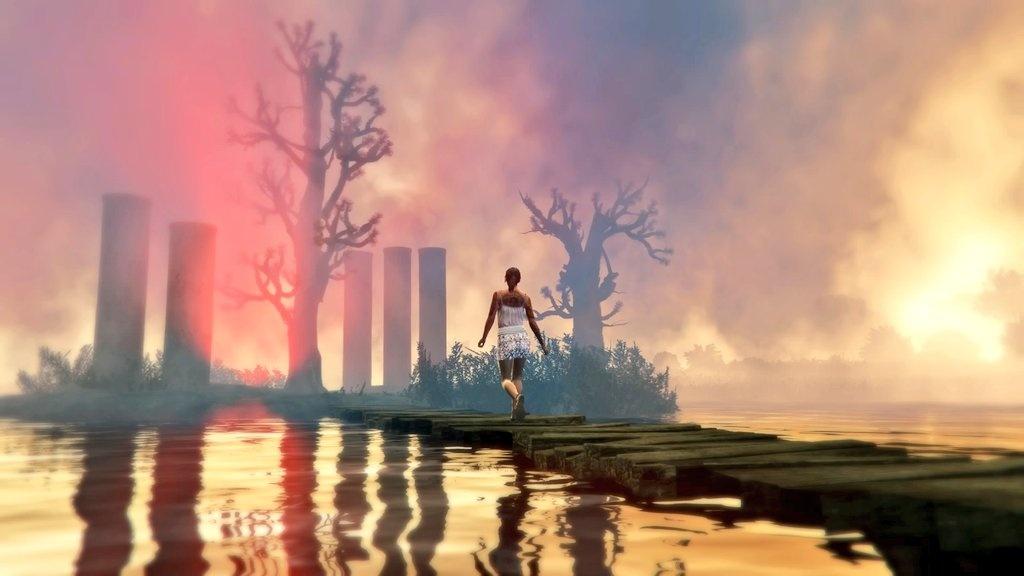 From the early days of GTA Online on PS3, I have been motivated to push the limits and discover all the different aspects the game had to offer. For me, the map creation, themed events, virtual photography, and cinematic videos, are inseparable parts of a way of understanding the game based on giving free rein to creativity. Virtual photography evoke moments, when I look at my old pics, I remember how I felt at that moment, I think about the people who shared that day with me and how fun or sometimes hard it was to create the scene. Sharing all these experiences with friends and crew is what motivates me every day to keep creating and playing.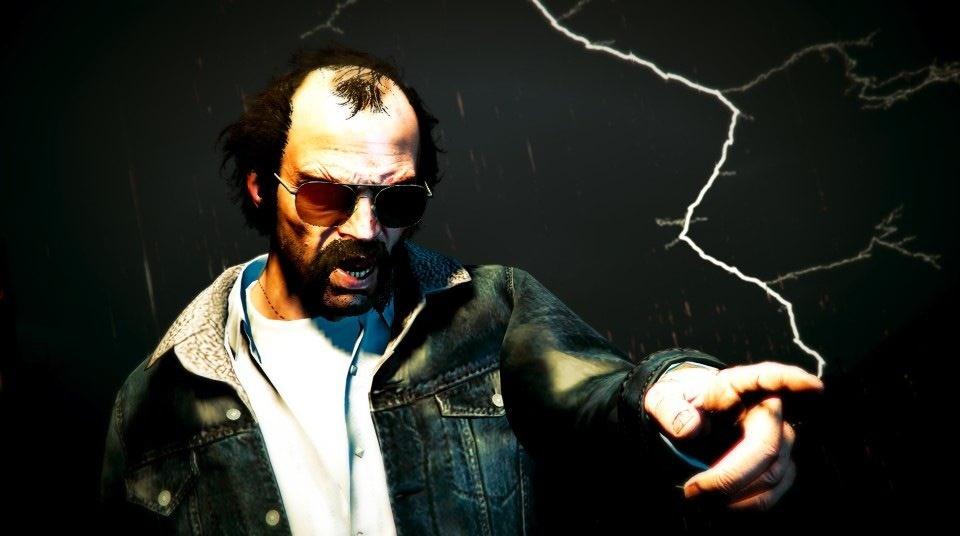 So I started snapping fairly quickly after GTA Online dropped, and have been a member of a few great snap crews along the way like - GTAPhotographers, Snapography & The Magnificent Team. First I was just cruisin around taking snaps of any funny/weird looking things I came across on the Snapmatic phone in game, this was fun, then when Rockstar released the editor, it was a total game changer. I would meet up with crew members/friends and spend hours on custom sets and trying crazy scenarios over and over to help get some really sick shots for people. This led to making a lot of friends and meeting some of the coolest and most creative people I know along the way. It's not just taking snaps, it's making memories. And I love that. Got to give a huge shout out to the following god tier snappers for inspiring and encouraging me along my snap journey . So shout out to Quaid86, R1CHIEC, Nemosphene, ChaosZake, XX19scorpius83Xx.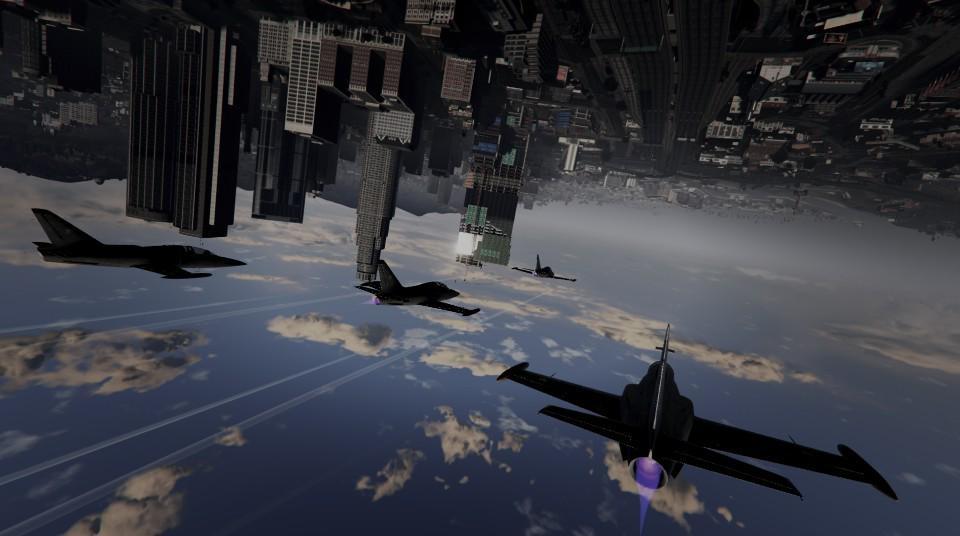 Most people actually "know" me for my nonsense. I actually took my first GTA snap ways back in the day when San Andreas was released. You can ask a Grove Street fella to take a picture of you (you know thatI assume) that's where it basically really started. Then when GTA 5... or much more Online was released I joined a crew here and there and I never felt welcome. I looked up for creative crews on Social Club and discovered Snapmatic Art. My nickname CyFly came up waaays back in the day. The original was BicycleFlyer. I jused to jump around with bicycles in my younger days and was actually quite good at it. So that's how people started to call me. Later it was shortened into CyFly. And since I love planes and flying... in the GTA world it got somewhat the touch of cyco... psyco. Just spelled different but yea... I also do plane stuff in GTA and one said "I get your nickname. You're a psycho flyer".
I really want to thank everyone who participated, for their time and contribution to this project! As Monkdogg stated... "It's not just taking snaps, it's making memories". Hope you enjoyed the interview!