Rockstar is known for its Easter Eggs and Teasers that they likes to insert scattered here and there in their games, without obviously making any mention of their existence. But the Community is also known for getting good at tracking down these Teasers and grasping their meaning!
In this case, Gaming Detective did an awesome job listing all the teasers related to GTA 6 that Rockstar has given to us so far!
Every official GTA 6 teaser Rockstar has given us so far:

- Floridian or South American city skyline on taxi shirt
- Miami helicopter in Christmas video
- Remade eCola logo (seen in September leaks)
- Vice City Metro Mule livery
- Vice City Mambas livery pic.twitter.com/t6OInDQHfu

— Gaming Detective (@that1detectiv3) April 7, 2023
Let's analyze them one by one.
House Found in GTA-Trilogy in 2021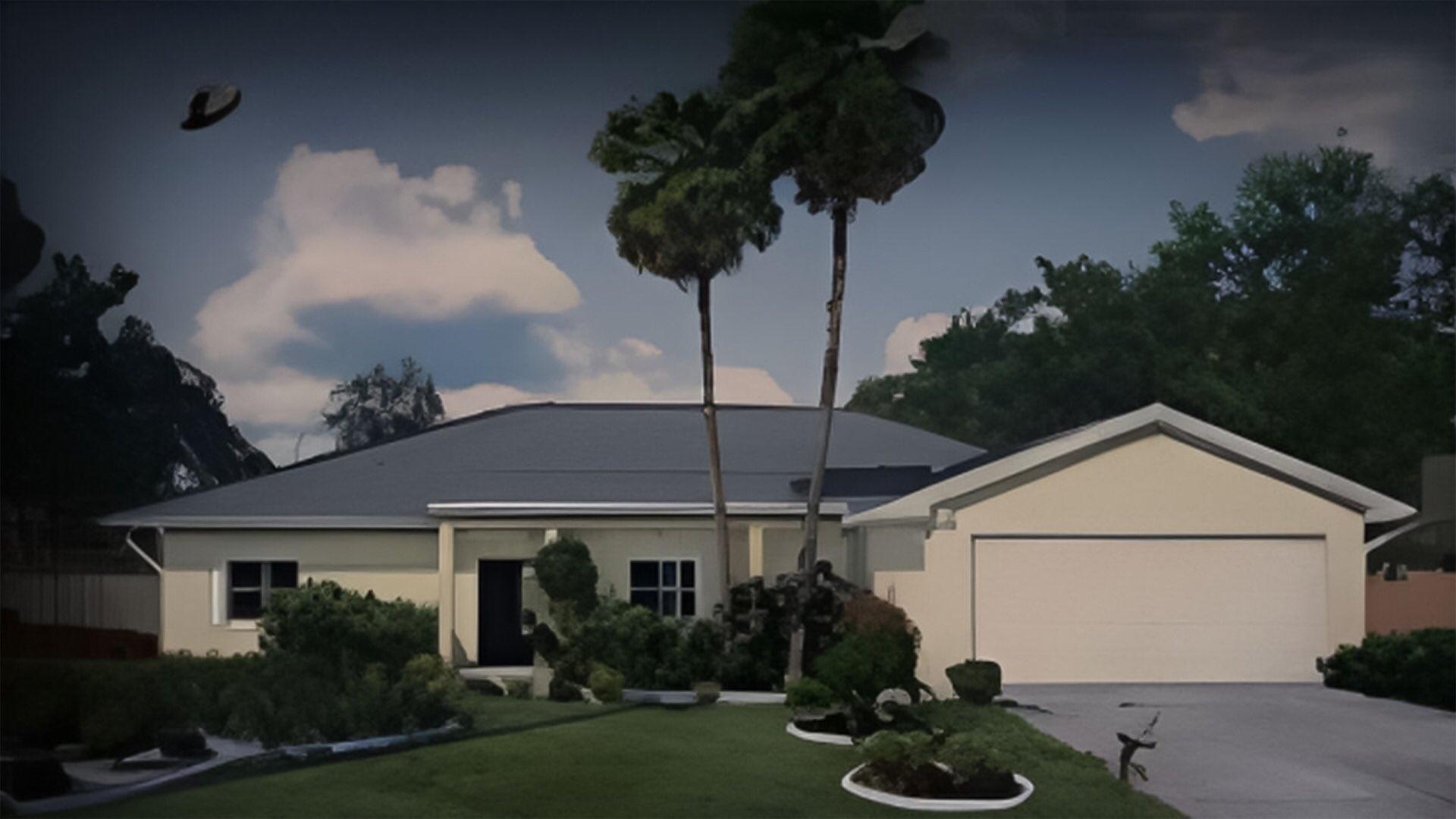 This belong to kirstycloud and it was found in 2021. The house in the picture is supposed to be from GTA 6 itself, so located in Vice City. Many real-life references was found as well, however this picture was discovered inside GTA San Andreas Definitive Edition in November 2021.
"See You Soon" Billboard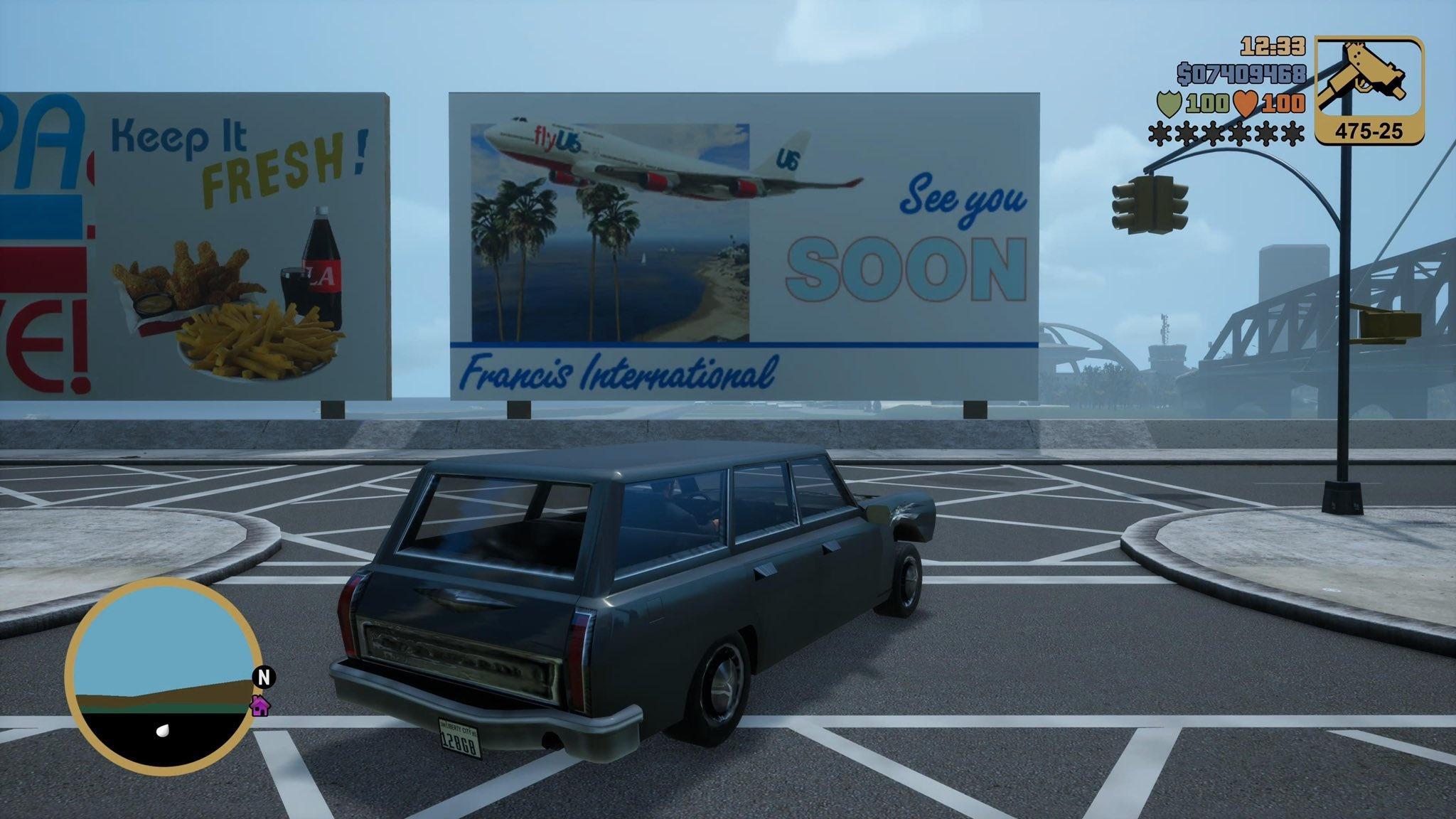 "See you Soon" billboard in GTA 3 Definitive Edition featuring pink & blue letters and a plane leaving (the current) Los Santos. This billboard was originally used to tease Vice City in 2001.
Downtown Cab. Co Revere Collar Shirt in GTA Online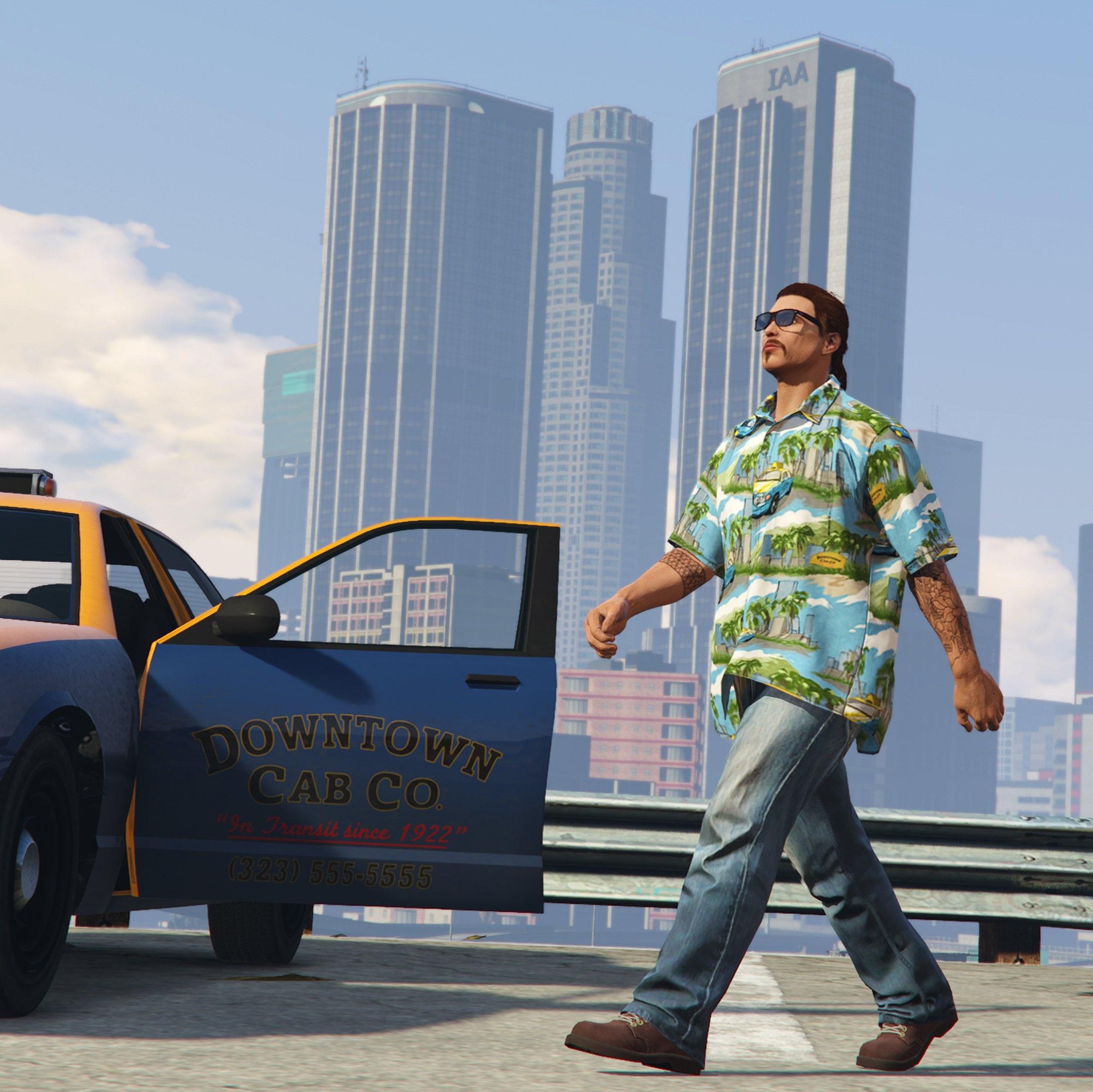 Photo by JohnM90GTA
A few weeks ago Rockstar hosted an event in GTA Online where players could get this shirt as reward for completing Taxi missions. The shirt is a clear reference to Miami (Vice City) since it features a Floridian or South American city skyline.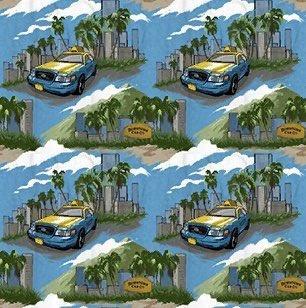 Miami Helicopter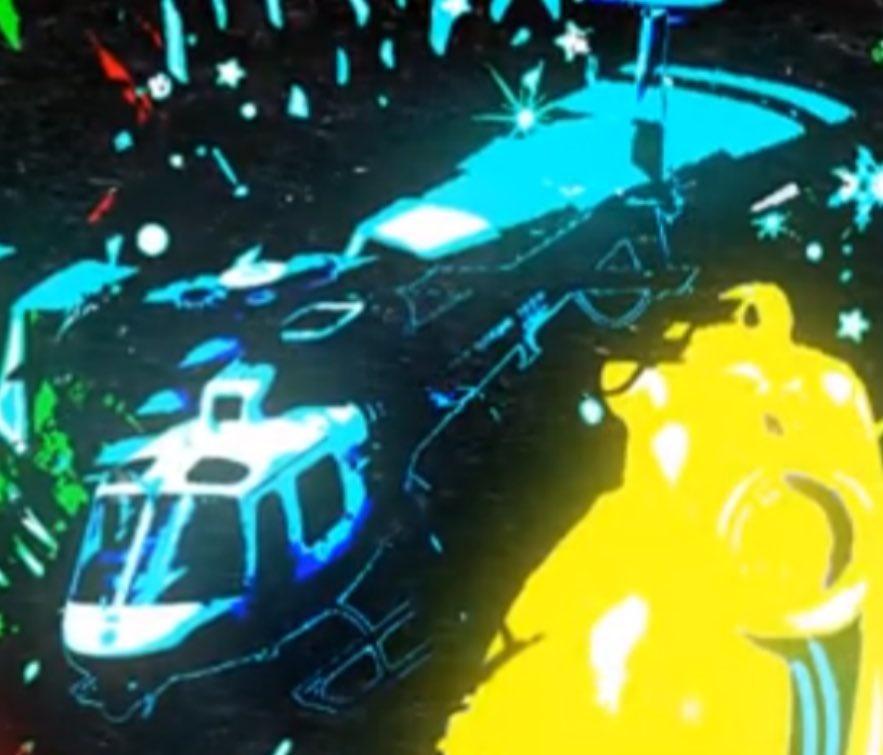 During Christmas period, Rockstar posted a short video for wishing Happy Holidays to the community and the video featured a little animation of an helicopter that had the same shapes of the classic helicopter from Vice City. Video below:
Happy Holidays from Rockstar Games pic.twitter.com/JKQUEoip3i

— Rockstar Games (@RockstarGames) December 23, 2022
eCola Logo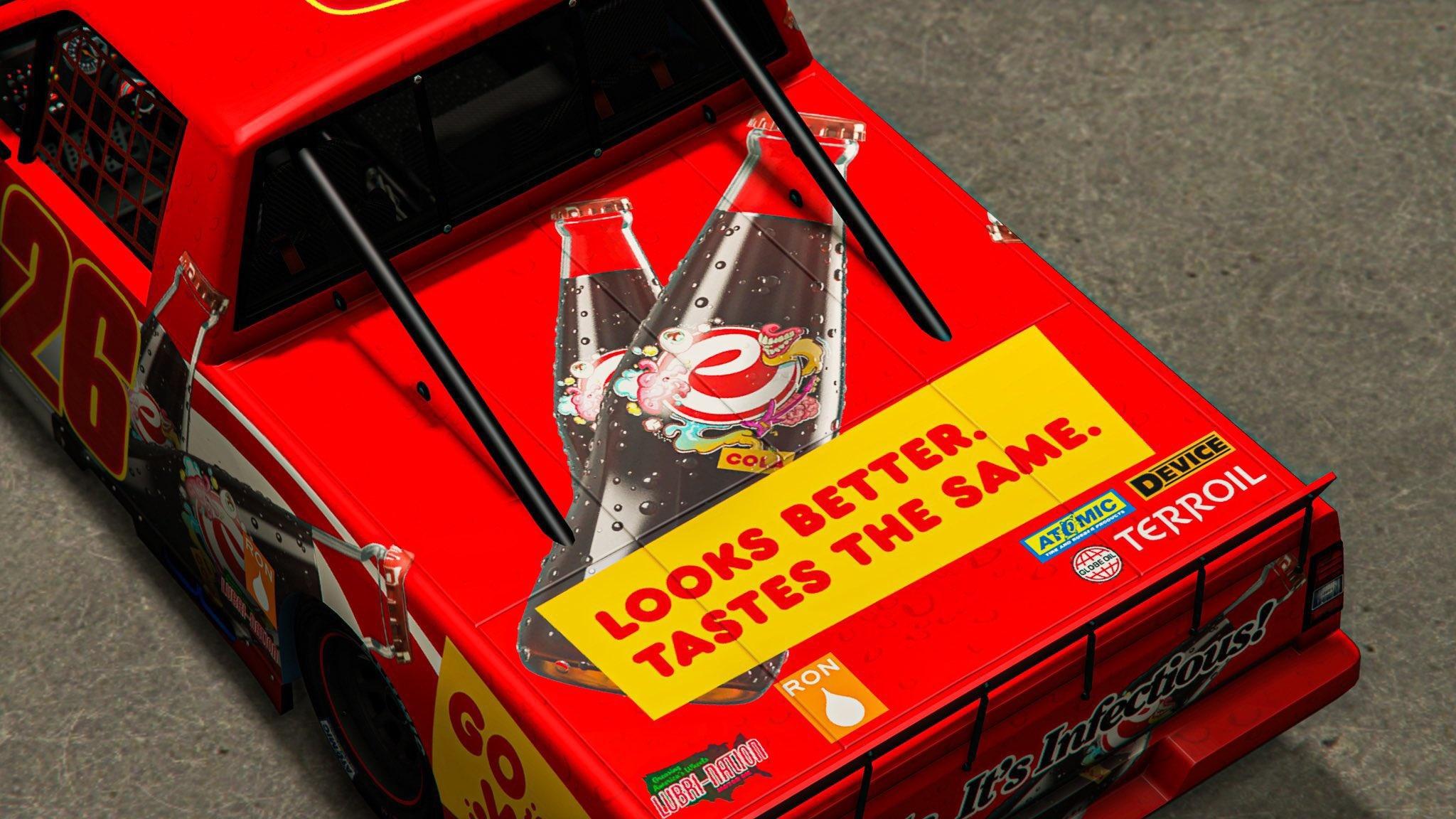 During the huge GTA 6 leak that hit Rockstar this past September, it was possible to see a new (or a re-work) of the eCola logo in the leaked video, and the same remade logo, was featured as a livery for a vehicle in GTA Online recently.
Vice City Liveries in GTA Online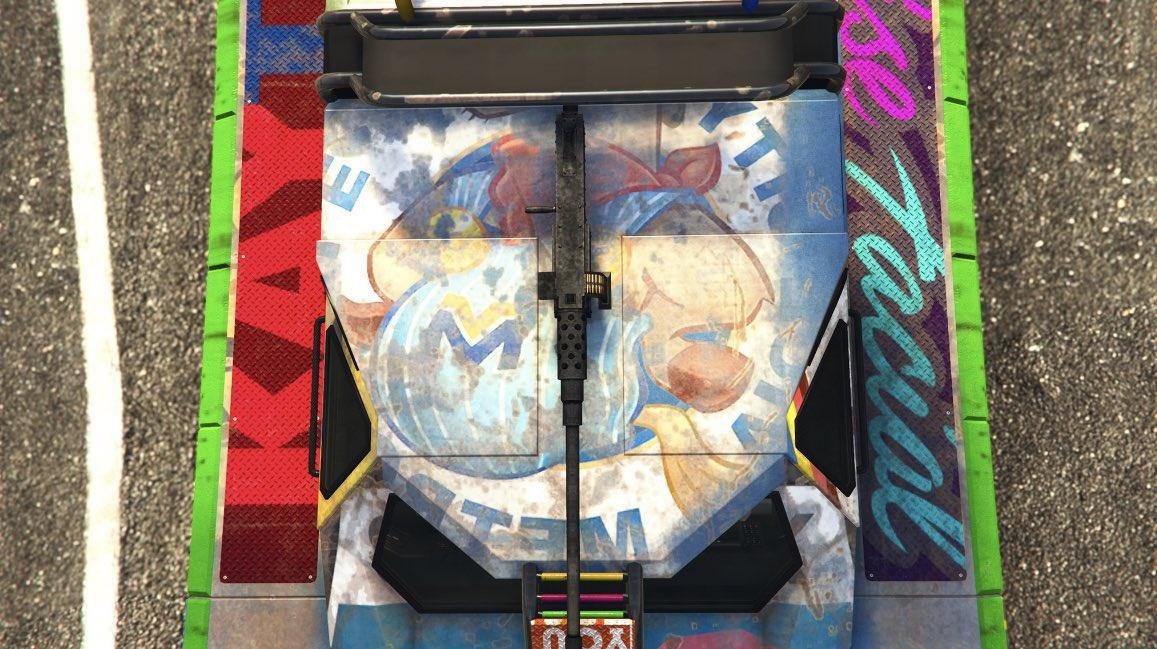 Always related to the liveries, the Vice City Metro logo was released from Rockstar as a livery for a GTA Online vehicle as well.
Thanks to Gaming Detective on Twitter for working on these official teasers and listing them!