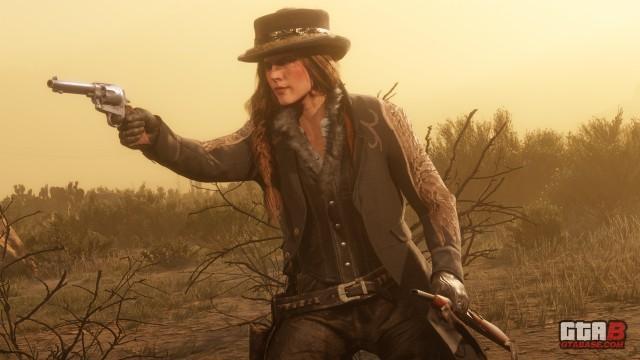 Elusive Clothing Items Return
A shipment of coveted limited-time clothing items returns to stores this week, including the Eberhart Coat, Carver Pants, Cardozo Vest and much more.
The Wheeler, Rawson & Co. Catalogue is also still carrying the Covington Hat and several variants of the Patterened Bandana, though these items are rumored to soon make way for a new, seasonal refresh.
New Weekly Collection and Featured Free Aim Series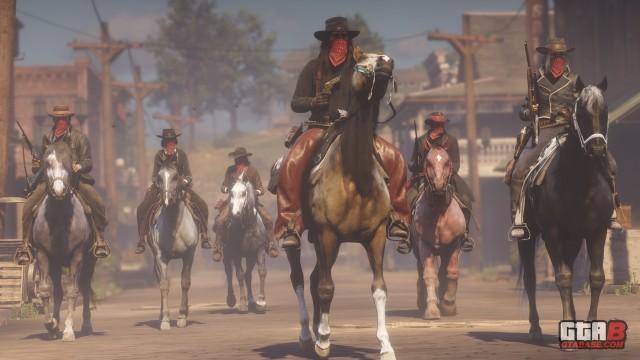 Collectors who find the Ace of Swords, Gran Corazon Madeira and 1800 Gold Dollar can return the completed Gambler's Choice Collection to Madam Nazar for a substantial sum (here's the locations - credit: MadamNazarIO). If you're having trouble tracking down the famed wanderer, simply turn in the collection at your local Post Office.
Those looking for a true test of skill can play this week's Featured Series, Free Aim: Make It Count, which challenges players to eliminate the opposition with nothing more than a Bow & Arrow or Throwing Knives.
Bonuses & Benefits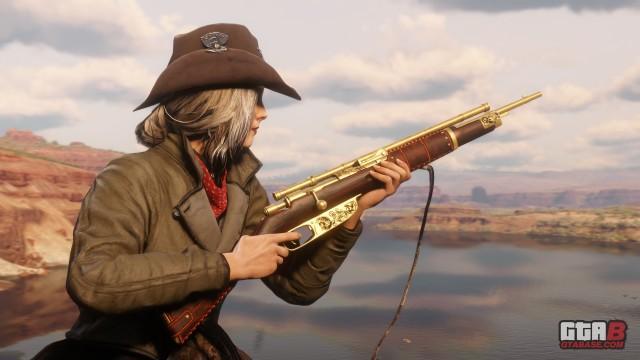 All Posse Leaders will receive a complimentary Treasure Map this week, while players looking to rank up will receive an additional 40% XP for taking part in any Free Roam Event, Free Roam Mission, Bounty Mission, Trader Resupply Mission, A Land of Opportunities Mission, Showdown Mode or Race.
Those looking to form a band of merry misfits can take 50% off the cost of setting up a Persistent Posse, this week, as well as 30% off Race Horses and Horse Tack. The option to Change Appearance (found in the Player Menu) is also discounted by 30%, and gunslingers can take 30% off Gunbelts and Weapon Metals.
And Red Dead Online players who connected their Social Club account with Twitch Prime can still claim the Bounty Hunter License for free, plus they can take an additional 10% off the discounts listed above.To ensure access to future benefits, make sure to visit Twitch Prime and sign up.
Coming Soon
A brand-new Frontier Pursuit is on the horizon. Stay tuned for more details on the recently announced Moonshiners, the next big update to Red Dead Online coming on December 13th that introduces an action-packed story arc alongside the first purchasable property.