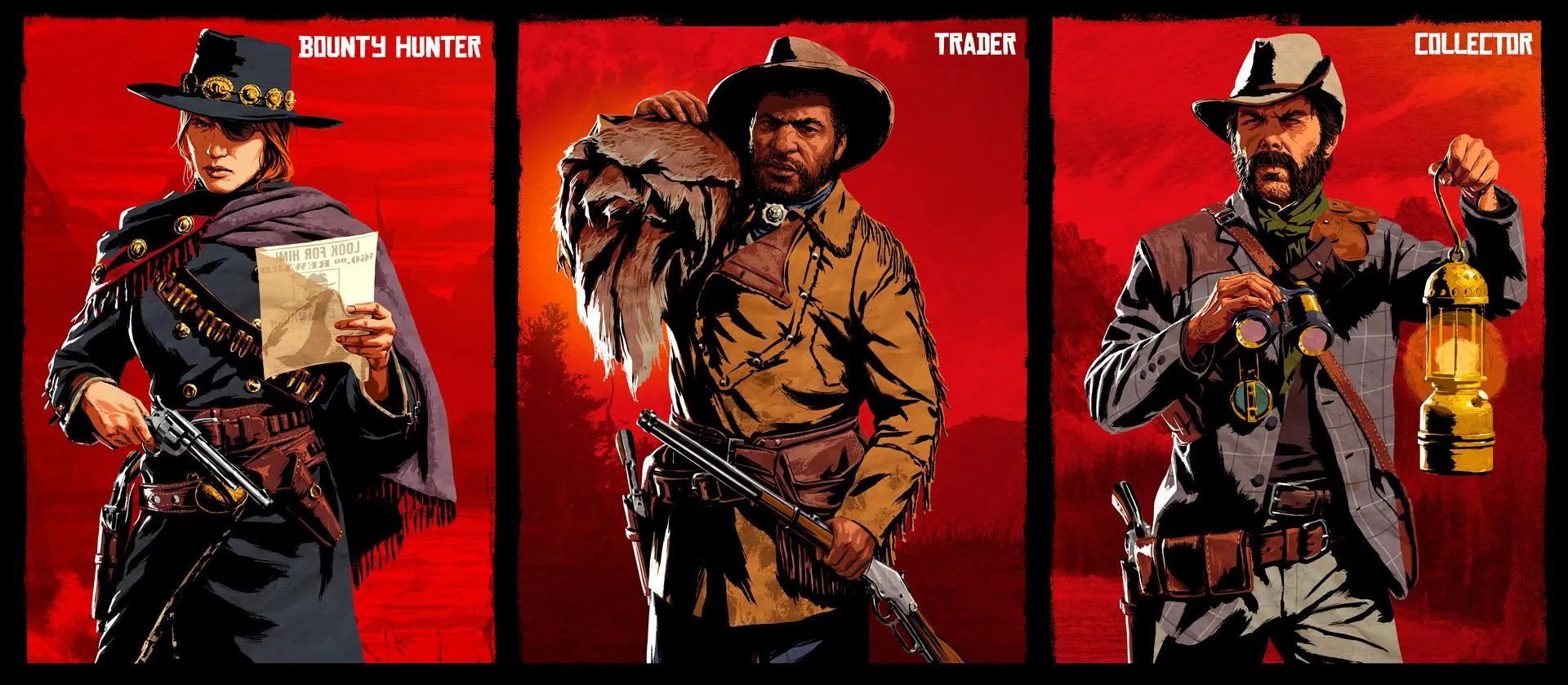 The recent additions to Red Dead Online established the foundation for the game's future with a range of enhancements designed to allow players to roam freely and experience the world in their own chosen way.
Later this summer, the world will evolve again with the introduction of specialist roles – unique paths of progression, each providing their own experience with tailored gameplay elements and benefits that will allow players to become even more deeply connected to their character and the choices they make as they inhabit the world of Red Dead Online. This fundamental change points to the long term future of Red Dead Online – a world where players coexist in an uneasy peace, choosing to band together or striking out alone, fighting to survive in a world full of threats and opportunities as they build a life for themselves on the frontier.
Read on to discover more about the first three Roles in an ongoing series: the Bounty Hunter, the Trader, and the Collector.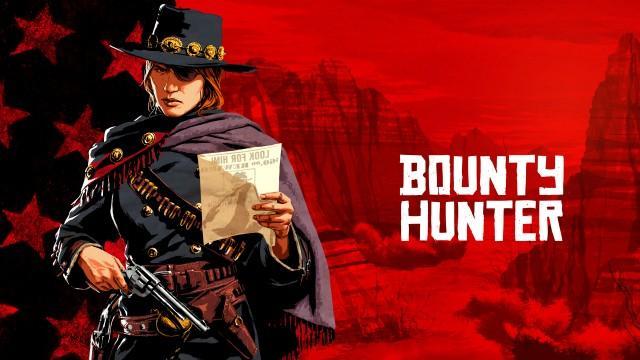 Become a Bounty Hunter for a life of constant action on both sides of the law. A licensed Bounty Hunter can track down targets and capture – or kill, depending on how honorable you are in your pursuits. Occasionally, a nearby player with a high enough bounty can also be a designated target. Progression will unlock special items like a reinforced lasso for extra-tough targets, as well as intricate gun-spinning tricks and advanced tracking skills like the ability to use Eagle-Eye while sprinting, galloping on horseback and many other special skills, items and upgrades.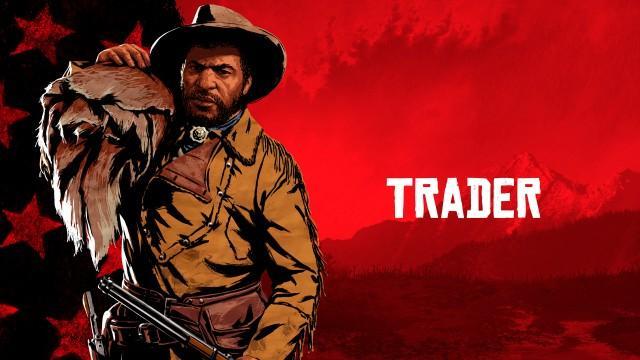 The life of a Trader is perfect for burgeoning capitalists as you establish and develop a business from your Camp. Thanks to your trusty companion Cripps' knowledge of furs, skins and butchery, you'll be able to take on new opportunities to collect materials and produce valuable goods to sell. Increasing your skill as a Trader unlocks the ability to upgrade your Camp with a Weapons Locker, Stew Pot and even allow any canine companion to warn of impending attacks on the camp. As your business expands, you can gain new skills, improve your satchel or add new assets to your business like hunting wagons to bring in bigger hauls and much more.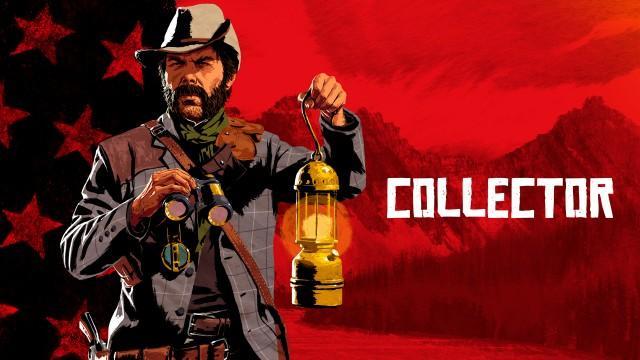 A Collector loves to explore the world for rare and valuable items. Look for a mystic travelling saleswoman in the wild to get started down the Collector's path, searching for lost jewelry, rare arrowheads and other treasures to sell as individual pieces or highly valuable sets. As you progress, you will gain access to tools that help your search including Refined Binoculars, a Horse Lantern and even a Metal Detector, as well as gaining additional skills to help you seek and discover the world's greatest rarities.
As you grow into each role, it will evolve and shape your experience within the world and the characters around you, showing other players how far you've progressed down the path of each specialist role. You'll also be able to play and progress across all three roles simultaneously or choose to ply your trade in just the roles of your choice.
There is much more to reveal about becoming a Bounty Hunter, Trader and Collector in the weeks ahead.
Additional Enhancements
And in addition to these roles, the next update will also deliver a variety of new content and improvements aimed at enhancing all your experiences inside the world of Red Dead Online, whether within roles, competitive modes or simply exploring free roam.
Substantial, across the board changes are being made to combat and movement to allow for a more responsive control system that still feels natural. Additional damage reduction to Defensive players is also on the horizon, and the game will now remember your preferred playing style (Offensive or Defensive) when you exit and relaunch the game. There will also be many more lootable items to be found throughout the world, like containers on wagons or the occasional Gold Tooth on an unfortunate soul.
The next Red Dead Online update with also feature the ability to reset your character's appearance and much, much more.
Stay tuned for more details to come and check back for new weekly events in Red Dead Online.