Legendary Bounty: Sergio Vincenza
Sergio Vincenza is this week's Legendary Bounty.
Licensed Bounty Hunters can take on Vincenza and his anarchist gang by picking up his poster at any local sheriff's office.
New Clothing, Bonuses and More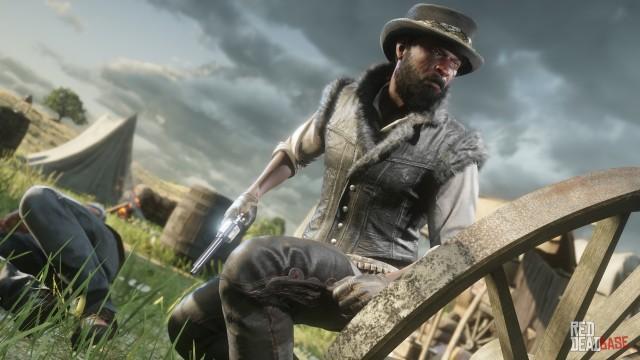 Wheeler, Rawson & Co. has a new selection of clothing available for a limited time only, including the Folwell and Dillehay Hats, the eye-catching Prieto Poncho, Eberhart Coat, and the stylish combo of the Morales Vest and Carver Pants.
For seasoned players looking to test their nerve, a tense survival match awaits with this week's featured Free Aim series, Name Your Weapon. Compete in teams and Free-For-All variants; the more difficult the weapon you use to fell your opponent, the more points you earn.
This week Madam Nazar is seeking the Naturalists Collection. Acquire the Cherrywood Comb, Egret Egg and Bitterweed, and deliver all three to her for a healthy remittance.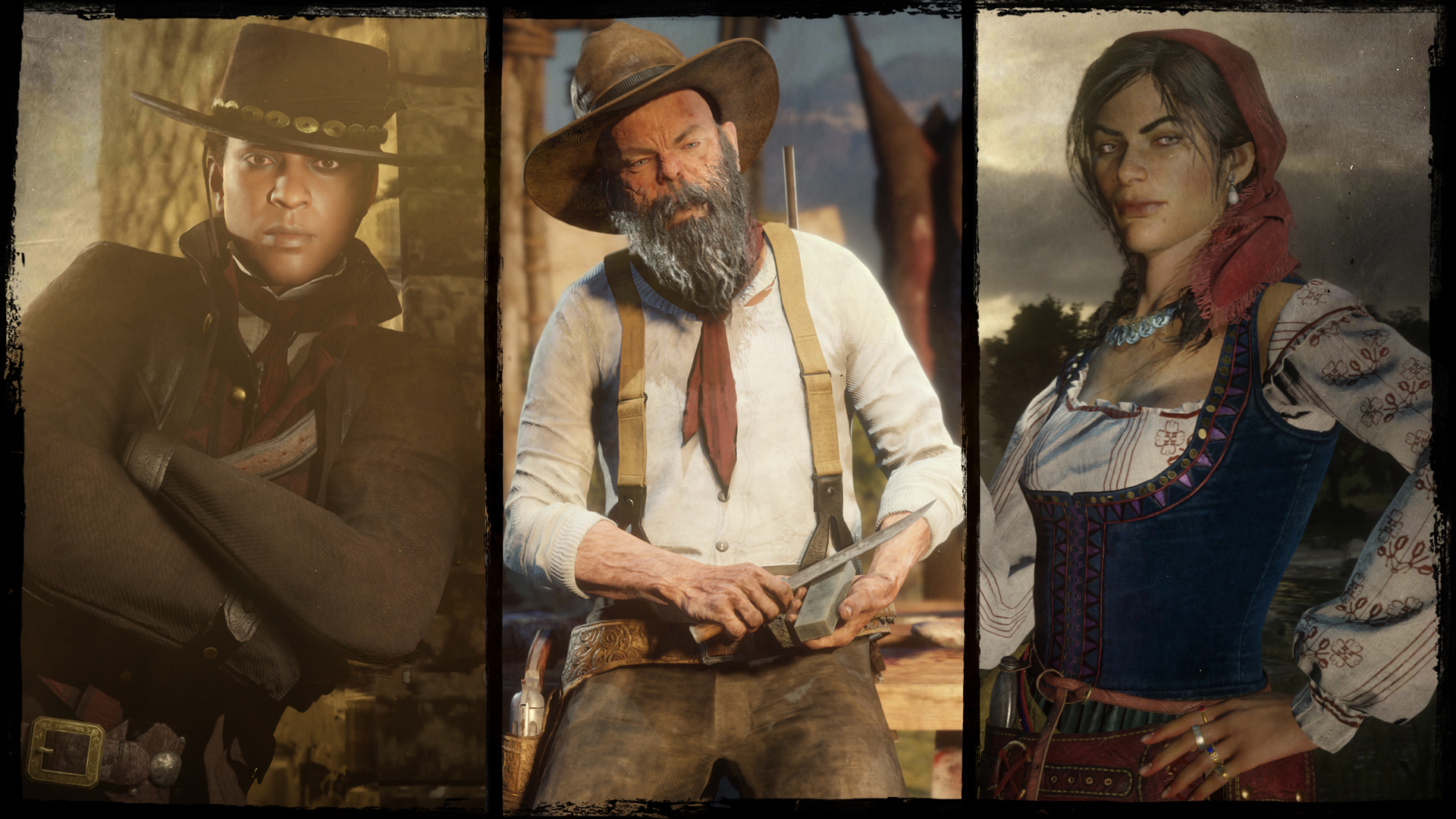 Newcomers to the frontier looking for adventurous undertakings would be wise to search out the Legendary Bounty Hunter, Cripps or Madam Nazar this week, and take advantage of a limited time 5 Gold Bar discount on the Bounty Hunter's License, the Trader's Butcher Table and Collector's Satchel required for Frontier Pursuits, but only until October 14th.
Of course players who connect their Social Club account with Twitch Prime can still receive the Bounty Hunter's License for free, while active PlayStation Plus subscribers can still claim their free Butcher's Table through October 14th and anybody who has successfully nabbed all the hidden playing cards in GTA Online will get the Collector's Satchel free.
There are plenty of additional rewards on offer this week, including 5,000 Club XP simply for playing Red Dead Online and 30% extra Character and Role XP for all Role missions, challenges and events:
Bounty Hunter: All Bounty Missions including Legendary and PvP Bounties
Bounty Hunter: Manhunt and Day of Reckoning Free Roam Events
Bounty Hunter: All Daily Challenges
Trader: All Sell Missions
Trader: All Daily Challenges
Trader: Trade Route Free Roam Event
Collector: Collecting Coins, Family Heirlooms and Wild Flowers
Collector: All Weekly Set Sale and Collectors Set Sales
Collector: Salvage and Condor Egg Free Roam Events and Daily Challenges
Completing the Sergio Vincenza Legendary Bounty will land you an exclusive colorway of the Inglett Scarf and 100 rounds of Express Rifle Ammo within 24 hours of completion. PlayStation Plus members who log into Red Dead Online between October 8 and November 4 will receive an exclusive tint of the Killiman Vest within 24 hours of logging in.
Play GTA Online to Unlock the Slaughter Mask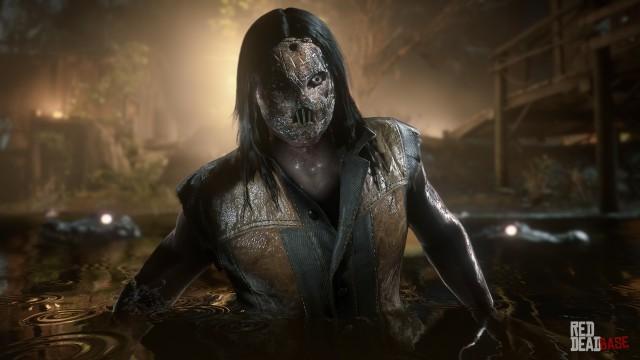 Celebrate the Halloween season with the terrifying Slaughter Mask. Starting Thursday, simply play GTA Online between October 10th and December 12th and you'll unlock this free mask to wear in your adventures in Red Dead Online. The Slaughter Mask will be added to your Camp's wardrobe within 24 hours of logging into Red Dead Online.