This week's Legendary Bounty Target in Red Dead Online is Etta Doyle.
Licensed Bounty Hunters can take on Legendary Bounty Missions by approaching the nearest Bounty Board, indicated on the map. A short while after completing a Legendary Bounty it will reappear to be played at an increased difficulty, indicated by the number of stars present on the poster. For those who will experience Red Dead Online for the first time on PC tomorrow, connecting your Social Club account with Twitch Prime will get you the Bounty Hunter license for free. To ensure access to all kinds of future Red Dead Online benefits, make sure to visit Twitch Prime and sign up.
Gift, Four New Emotes & More
All players who play Red Dead Online between now and November 11th will be rewarded with a gift of RDO$100 and a free Treasure Map, regardless of what platform you play on. The Treasure Map will be found at the Post Office or in your Camp Lockbox, all gifts will be deposited within 24 hours of playing Red Dead Online.
And starting tomorrow, Collectors who scour the map for the Weekly Collectible List (here's the locations - credit: MadamNazarIO) consisting of the Ace of Cups, Ace of Wands and Absinthe will be able to cash in the Fortune Teller's Collection, either by visiting Madam Nazar or by mailing it via the Post Office.
A selection of new emotes are now available in the Wheeler, Rawson & Co. Catalogue. The Gentle Wave, the Applause emote, the Thumbs Down emote and the Hush Your Mouth emote.
Weekly Bonuses & Benefits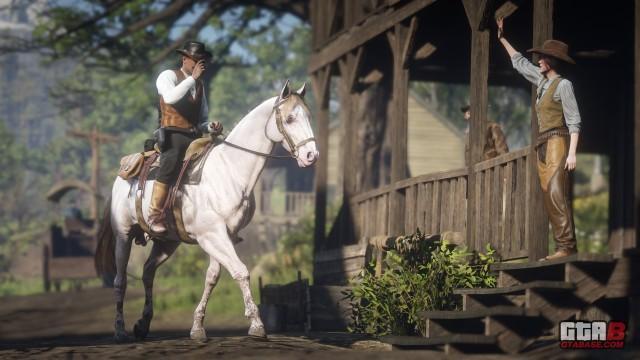 All Wheeler, Rawson & Co. Club Members who reach Club Rank 50 this week will also receive the Gentle Wave emote. The emote gift will arrive within 36 hours of reaching Club Rank 50 and can be found in the Greet section of the Emotes menu.
PlayStation Plus members who play Red Dead Online will receive the Page of Pentacles, Knight of Pentacles, Queen of Pentacles and King of Pentacles Tarot Cards within 24 hours of playing Red Dead Online - all free of charge and ready to sell to Madam Nazar individually, or as part of a lucrative collection.
And for competitive players looking for a fright, this is your last week to play the Fear of the Dark Showdown Mode.