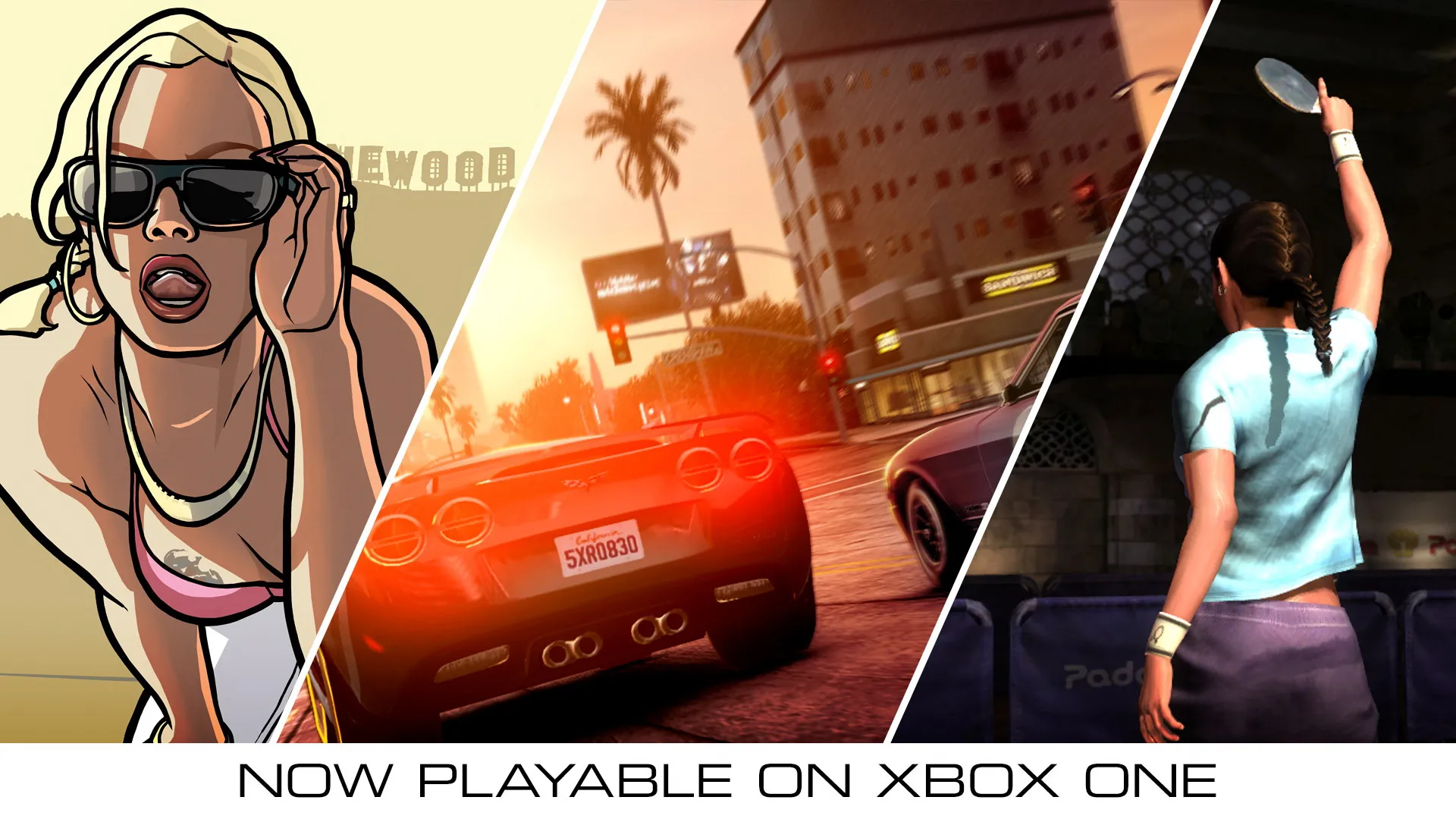 Grand Theft Auto: San Andreas, Midnight Club: Los Angeles and Rockstar Games presents Table Tennis are now all playable on Xbox One via Backward Compatibility.
Digital game owners have instant access to these titles on Xbox One, which can be downloaded from the console's "Ready to Install" section.
Physical game owners just need to insert the game disc into their Xbox One, and from there will be prompted to download the game.
For those yet to experience any of these classic Rockstar titles, they are all available for purchase directly from the Xbox Store.