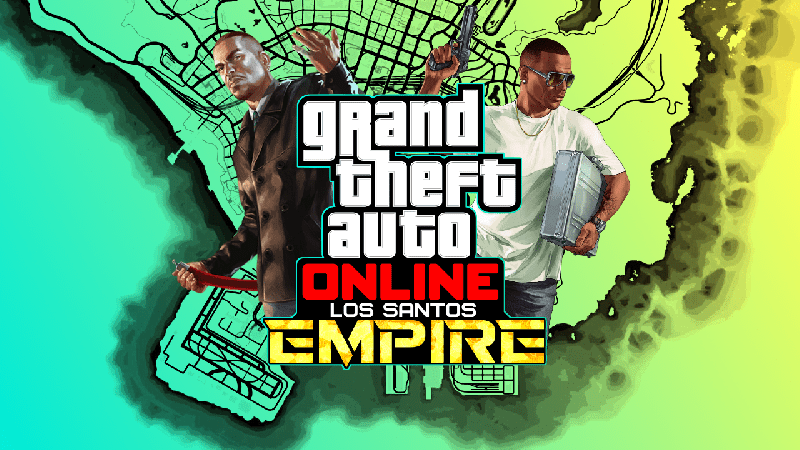 Grow Your Empire
Over the past few years, our GTA Online character has been running a variety of false-front "legitimate" business ventures as a way to launder their criminal cash. Be it a nightclub, a retro arcade, or more recently, an auto shop.
As we build our criminal empire across Los Santos, we will need more money to justify our financial gains to the IRS. That's why I've came up with seven new seemingly innocent business ventures as a way to launder any dirty blood money we gain. Purchased from the CEO office on the new "Financial Ventures" website at the CEO's desk (Similar to 'The Open Road' from Bikers) players can indulge in a variety of new exciting and interactive businesses, each with a hidden underground bunker holding the same level of storage space as seen in After Hours' nightclub business, as well as a safe to bring in passive income from civilian guests.
Each of the businesses will have four or five locations around the map, with an NPC-run variant of most available in the newly-refurbished Rockford Plaza mall in order for players to experience the social aspect of the content tied to them – Much like The Music Locker compared to the 'After Hours' nightclubs.
Player businesses will be able to be upgraded in order to bring in more over-time revenue from customers. Each upgrade will add a 10% boost to revenue. As this money is flowing in, players can hire NPC employees to gather the player's various types of illicit cargo from across the state to be sold in bulk – Much like the 'After Hours' Nightclub warehouses – Only now, the cargo can also be sold in invite-only lobbies so long as the player invests in the all-new $1,450,000 "Cargo signal jammer" for the business they're choosing to sell from. It's a steep price at a first glance, but it's for something priceless – Peace of mind.
Naturally, all businesses will be able to be customised with the typical walls, floors, colours and accents available with Rockstar's recent businesses, and can have a player-set name to really bring in the personal feel.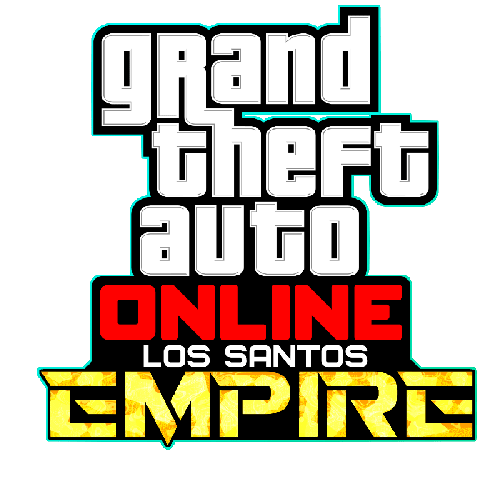 Financial Ventures
The Comedy Club
The Comedy Club returns from GTA IV with a host of comedians the player can alternate between, much like the DJ system in 'After Hours' – Each comedian has a twenty minute set before the next comes on.
Comedians available:

Returning from GTA IV, the popular Scottish comedian Frankie Boyle has brought his tour to Los Santos – Bringing quick witted roasts of audience members to political satire of our world.
Eyefind sensation, Bo Burnham has something different for everyone, with catchy songs which will make you laugh till you cry when you realise the truths he's telling.
Irish-American Ventriloquist Jeff Dunham comes to the stage with his merry band of puppets, pushing the edge of comedy.
English comedian with a love for sharing the recent news, Russell Howard visits Los Santos to discuss recent events. With flying bikes, island robberies and clone jetpack fights, there's too much for him to choose from.

Players can serve drinks and food to patrons to enjoy as they get their laughs from the on-stage talent.
The owner can also host an open-mic night for players to come on stage and tell their own jokes and tales. Players on stage will have a selection of actions and movements they can perform to make their show even better.
Upgrades:

Kitchen: Better equipment and ingredients
Bar: Ice machine
Bar: Stools
Lighting: Dynamic and coloured lighting
Seats: Cupholders

Additions:

VIP seating
Microphones
Production box

Rockford Plaza counterpart: Split Sides
The Clothes Store
Design custom clothes, choosing materials, patterns, colours and ageing / distressed look.
Wear your custom clothes yourself or put them up for sale to be purchased by NPCs and other players.

Players can only own ten items of each of the following categories:

Jackets
Tops
Bottoms
Shoes
Hats
Accessories

Promote your store with a new T-Shirt cannon, and use the same weapon to subtly smuggle your contraband to any criminals wishing to sport your merch.
Upgrades:

Better sewing machines
Brand recognition
Better materials

Additions:

Changing rooms
Personal tailor employee

Rockford Plaza counterpart: Bigness Los Santos, Suburban
The Restaurant
Run a food establishment of your choice: Be it a fast-food franchise or a classy gourmet restaurant. Offer the menu of your dreams!
Bring in celebrities and accommodate their unique tastes with special imported, and sometimes illegal dishes in order to gain fame.
Set your food markup price to determine what people will pay for meals. A higher cost will bring in more money, but too high for your quality may drive away customers.
Upgrades:

Kitchen: Better equipment and ingredients
Dining area: Classier tables and chairs
Host and waiter uniforms

Additions:

Delivery service
Jukebox
Dance floor
Bar / Milkshake machine for Fast Food restaurants
Food cart
Drive-Thru

Rockford Plaza counterparts: Cluckin' Bell, Rio-deare
The Car Wash
Clean the dirt and grime from residents' personal vehicles.
Criminals can hire secret car-cleaning services to remove suspicious blood from both the interior and exteriors of the car for extra money.
Upgrades:

Better scrubbers
New soap
Bike cleaning station
CRIMINAL: Body removal
CRIMINAL: Bullet hole repair
CRIMINAL: Evidence removal

Additions:

Private interior washer
Vending machines
Coin press

No Rockford plaza counterpart as these can be seen around the map
The Hotel
Provide residence and shelter for tourists, at varying qualities and prices.

Meaning you can run anything between a sleazy run-down motel up to a luxurious five-star hotel, depending on the money you're willing to invest.

Classy hotels will gain popularity from celebrity guests visiting, whereas cheaper places may get a cash bonus for discreetly hosting celebrities and some non-desirables who want to lay low.
There's three different base-tiers of hotel:

Cheap motel
Budget holiday
Luxury five-star

Offer tours round Los Santos, and other day-activities like a gym, pools, a spa / sauna, a games room with arcade cabinets, and mixology classes.
Upgrades:

Room quality: Better beds and bathrooms
Room service: Bring snacks and drinks
Kitchen: Better equipment and ingredients
Dining area: Classier tables
Pool: Better filtration

Additions:

Spa and Sauna
Games room
Gym
Tourist centre

Rockford Plaza counterpart: Plaza Lounge
The Cinema
Play all the favourite classic movies available in GTA Online, screen shows available on the ingame television, as well as returning episodes from previous GTA games.
Screen Rockstar-verified featured GTA and Red Dead machinima movies created by players, with semi-frequent competitions to add new ones to the game.
Host movie premieres with cast members and crew in order to bring in more revenue.
Upgrades:

Speaker quality: High quality surround sound
Screen size and quality: Full-size UHD LCD
Standard and VIP seating: Leather chairs with cupholders and Sofas

Additions:

Small arcade
Second screen

Rockford Plaza counterpart: Rockscreen North
The Strip Club
Finally introduce some real competition to the Vanilla Unicorn! Let people of varying tastes come to relax and indulge in one of life's most popular vices!
Players can hire exotic dancers of a gender of their choice, or have a mix.
Rent out for a night to stag/hen parties, celebrities, etc.
Upgrades:

Lighting: Spotlights and mood lighting
Smoke machines
Seating: Leather chairs
Private booths: Frosted glass and silk curtains
Music speakers: High quality
Outfits: Designer

Additions:

More private booths
Third stripper pole

No Rockford Plaza counterpart due to already existing in GTA Online. Also, this is a family-friendly mall!
Final Notes, Features and Conclusions
As well as the new locations listed, the Rockford Plaza will also host a variety of existing stores, including Ammunation and Bob Mullet, as well as a small arcade area and a gambling area sharing chips with the Diamond Casino. Players can come and go from here as they please, but note - The interior of the plaza is a weapons-free zone, lest players want to plan a Payday 2 'Mallcrashers' style crime spree inside it, only available from the planning room in their apartments. Run in, grab what you can, and get out of there in a no-setup quick Heist which can only be completed once per week. Rewards can vary from $10k of cash to millions in stolen valuables to be fenced off alongside the cold, hard cash.
This update also re-introduces the BAWSAQ Stock Market to GTA Online, determined by the investments of all other players in the community. Players can attempt to sway businesses in their direction by visiting them and spending more money there, or firing rockets at the competition!
So what did you think of this concept update for GTA Online? Which business would you invest in first? Is there another you'd like to see? Let us know on Twitter @GTABase and be sure to follow for more amazing Rockstar Games content!