The brand-new update to GTA Online, The Contract is OUT NOW!
You can check all new info, such as all the new Weapons, Vehicles, Missions, Jobs, Characters and much more, through our Patch Notes constantly updated article!
Join forces with one of Los Santos' most famous hustlers and his friends in GTA Online: The Contract, an all-new adventure for solo players and groups, featuring the return of Grand Theft Auto V protagonist Franklin Clinton, manager of F. Clinton & Partner, a "celebrity solutions Agency" ready to fix the special kinds of problems plaguing the high rollers of Los Santos.
You'll also get a rare inside look at Dr. Dre working his magic at Record A Studios, a new music studio where you can hang with Dr. Dre and a special guest artist, kick back, and get a behind-the-scenes glimpse of the hit-making process.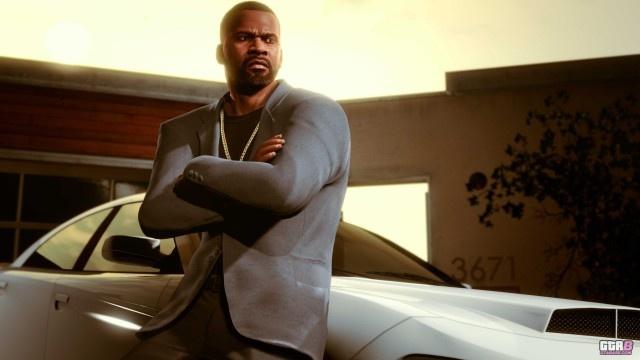 As part of your partnership investment in F. Clinton & Partner, you'll acquire a new multi-floor, state-of-the-art office space, fitting for a high-end private solutions Agency. The property includes office space for the team and a dedicated lower level for vehicle storage. You can add further modification with an Armory to service your arsenal and a Vehicle Workshop that opens a new range of modifications ideal for completing contracts for clients.
After completing a few Security Contracts, Franklin will reveal the Agency's dirtier work in Payphone Hits. You'll be able to get more details by answering payphones around Los Santos.
Also, you'll be able to call Imani and Franklin from your iFruit in Freemode to make use of their unique services and abilities, as well as request Security Contracts and Payphone Hits from the road.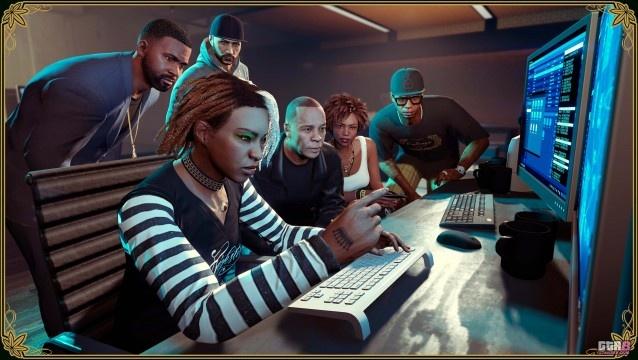 Plus, now players will receive fewer phone calls and texts inviting them to take part in new gameplay. Now, players can use the map in the Pause menu to review and select gameplay. Highlight any contact blip on the map to see more details and trigger the contact's introduction to this content.
Additionally, a number of new Pause Menu Awards and Daily Objectives are now available to complete in GTA Online, and daily fees for Properties and Businesses have been reduced. Players are also now rewarded LS Car Meet reputation for completing Auto Shop Contracts, Customer Deliveries, and Exotic Exports Deliveries, and the safe capacity in the Nightclub and Arcade has been increased.
This Week's Bonuses & Rewards
2X GTA$ & RP:
Transform Races

Weed Killer

Welcoming Party
Plus, completing three Security Contracts between now and December 22 will earn you a tidy GTA$200K one-time bonus, available within 72 hours of completion.