2X GTA$ & RP on All Freemode Events
All Freemode Events will pay out 2X GTA$ & RP through June 26th. Keep an eye out for active events triggering every 15 minutes in Freemode.
2X GTA$ & RP on All Business Battles
All Business Battle Events are also paying out Double this week.
2X RP on Gang Attacks
Earn 2X RP by playing any Gang Attack in Freemode.
3X GTA$ & RP on Parachuting Jobs
Parachuting Jobs are paying out Triple Rewards all week long. Simply check the Jobs List in the Online menu or walk into any blue corona marked by a parachute icon on the map.
Unlock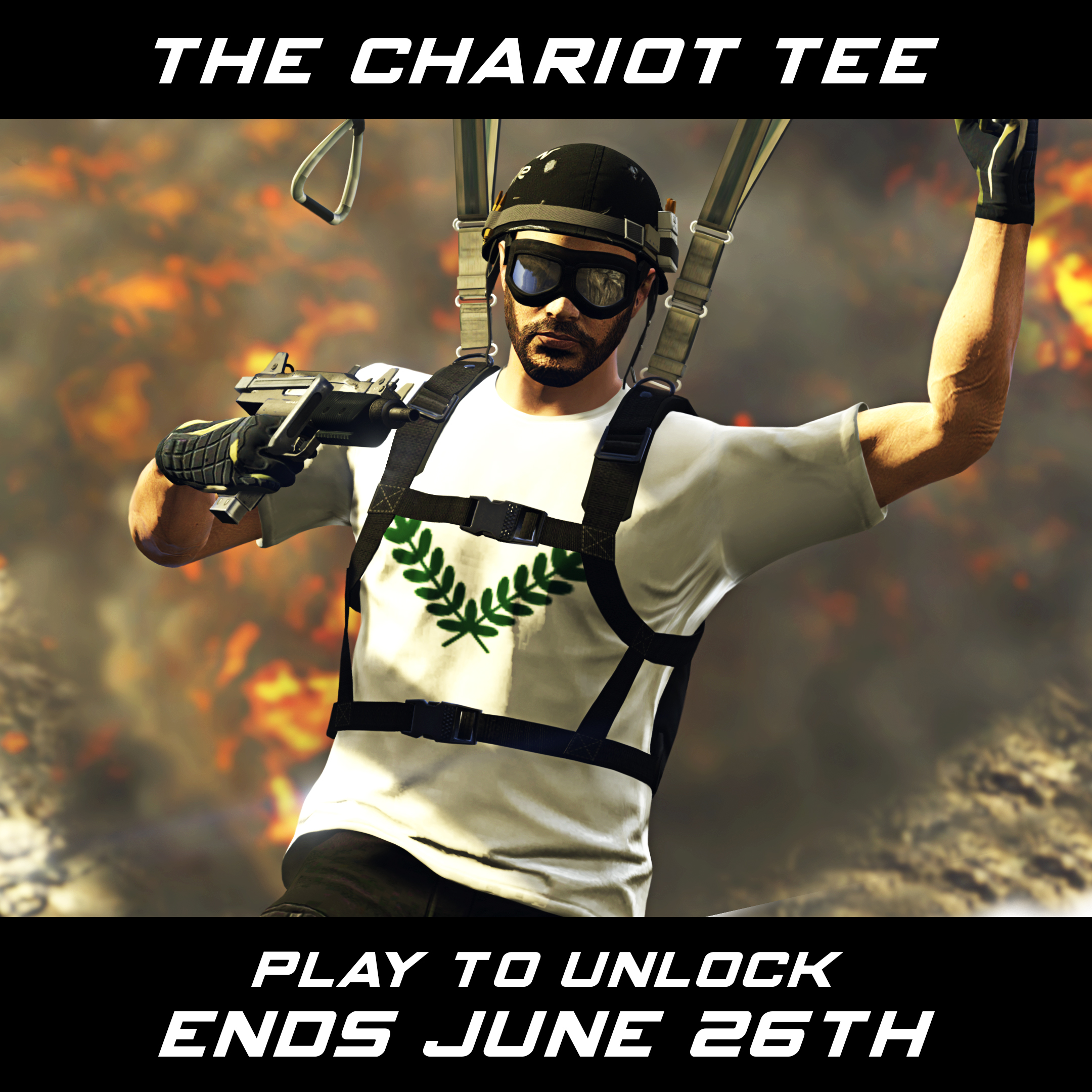 Simply log in and play GTA Online this week to collect the classy and timeless Chariot Tee, free of charge.
Vehicle & Parachuting Discounts
Chariot Romero Hearse – 25% off
Pegassi Toros – 30% off
Progen Itali GTB – 35% off
Ocelot Pariah – 40% off
Karin Sultan RS (upgrade price) – 40% off
Pegassi Reaper – 40% off
TM-02 Khanjali – 40% off
Chernobog – 40% off
Parachute Smoke – 40% off
Parachute Bags – 40% off
FH-1 Hunter – 40% off
Savage – 40% off
Western Company Cargobob (both variations) – 40% off
Buckingham Valkyrie – 40% off
Buckingham Volatus – 40% off
Buckingham Swift – 40% off
Buckingham Swift Deluxe – 40% off