2X GTA$ & RP on the Stunt Series
Stunt Series is paying out 2X GTA$ & RP until December 11th.
New Podium Vehicle: Flash GT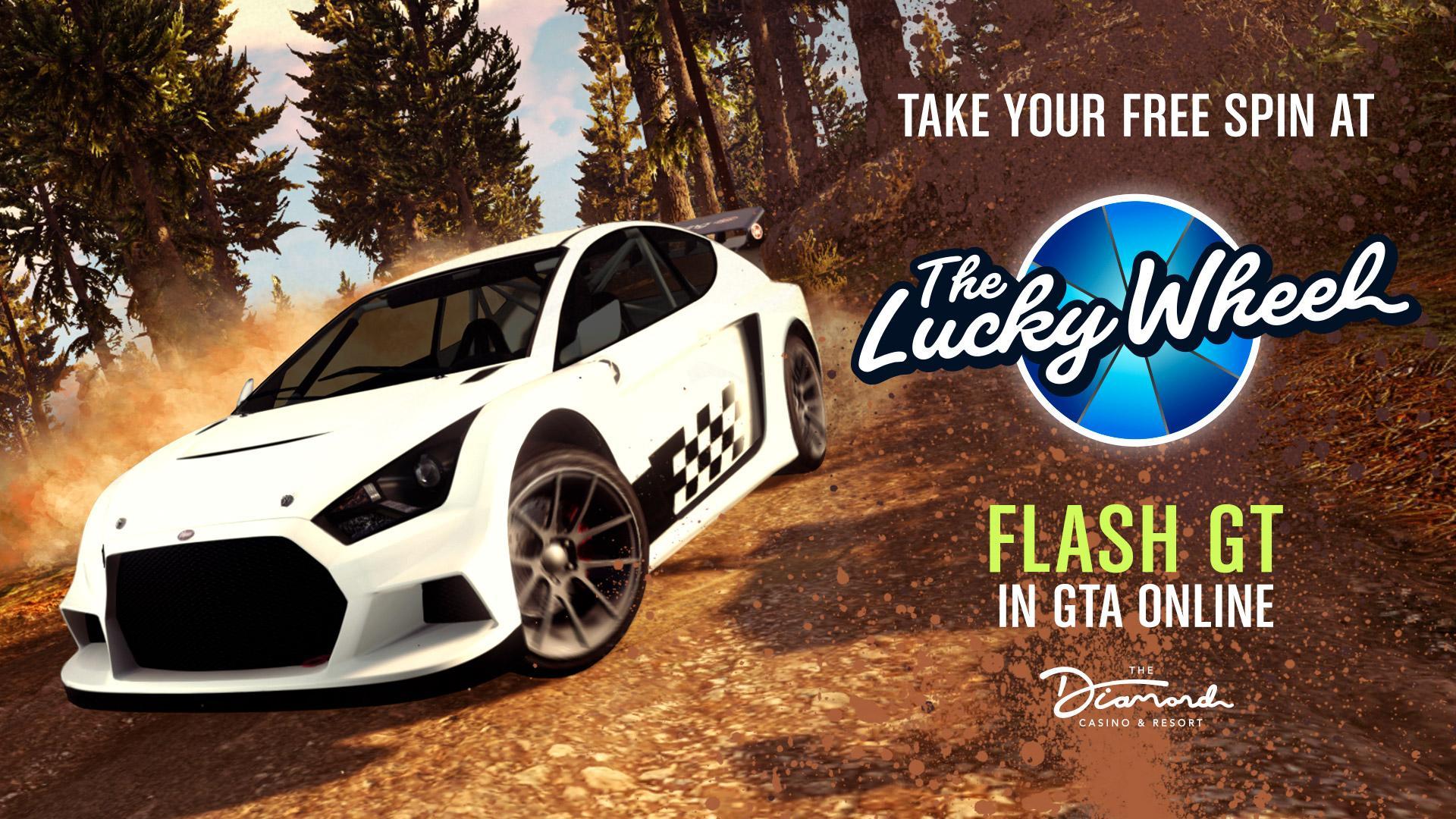 This week's Lucky Wheel top prize is the Vapid Flash GT. Drop by the lobby of The Diamond Casino & Resort to take your daily spin for a chance to win it, along with GTA$, RP, clothing items and more.
Vehicle & Customization Discounts
Vehicles:
Annis S80RR (Super) – 35% Off
Truffade Thrax (Super) – 25% Off
Progen GP1 (Super) – 40% Off
Annis RE-7B (Super) – 35% Off
Emperor ETR1 (Super) – 40% Off
Vapid GB200 (Sports) – 40% Off
Coil Rocket Voltic (Special Vehicle) – 35% Off
Annis Elegy Retro Custom (Sports) – 35% Off
Declasse Hotring Sabre (Sports) – 40% Off
Obey Omnis (Sports) – 40% Off
Customization Options:
Liveries – 40% off
Brakes & Handling – 40% off
Engine Upgrades – 40% off
Turbo – 40% off
Transmission – 40% off
Suspension – 40% off
Twitch Prime Bonuses
Twitch Prime members who linked their Twitch and Rockstar Games Social Club accounts can buy Fort Zancudo Hangar 3499 and the Lago Zancudo Bunker and receive a full rebate on the base property after purchase, plus get 80% off the Benefactor Schlagen GT and the Grotti Itali GTO, as well as an additional 10% off all of this week's vehicle and upgrade discounts. To ensure access to future benefits, make sure to visit Twitch Prime and sign up.