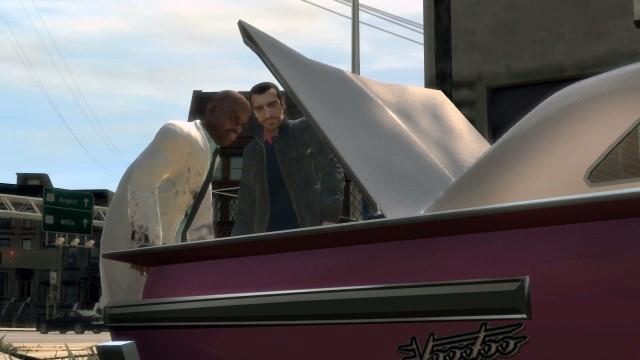 Have a Heart is the 34° story mission of Grand Theft Auto IV, given by Elizabeta Torres and taking place in Bohan.
Elizabeta kills Manny and his cameraman, and Niko disposes of the bodies.
It is also possible to dispose of the vehicle by blowing it up or throwing it into the river, but this will not yield money.
Little Jacob will call Niko asking to go out to eat. This serves as an ironic joke.
If the car is damaged, the trunk may pop open, and Niko can stop the car to close it back up.
Have a Heart: Mission Objectives
Get in the

car

.Take the bodies to the

doctor

.You may want to close the trunk, the police may be able to see its contents. (If the trunk is opened.)
Have a Heart: Mission Info
Game Edition

Grand Theft Auto IV
Mission Number

34

Mission Giver

Elizabeta Torres

Location

Elizabeta's Apartment, South Bohan

State / Area

Bohan

Available After Mission (Story Mode)
Rewards

3,000$

Unlocked Items

Dust Off Harboring a Grudge Hostile Negotiation

Featuring

VoodooManuel EscuelaJay Hamilton The Doctor
Have a Heart: Video Walkthrough