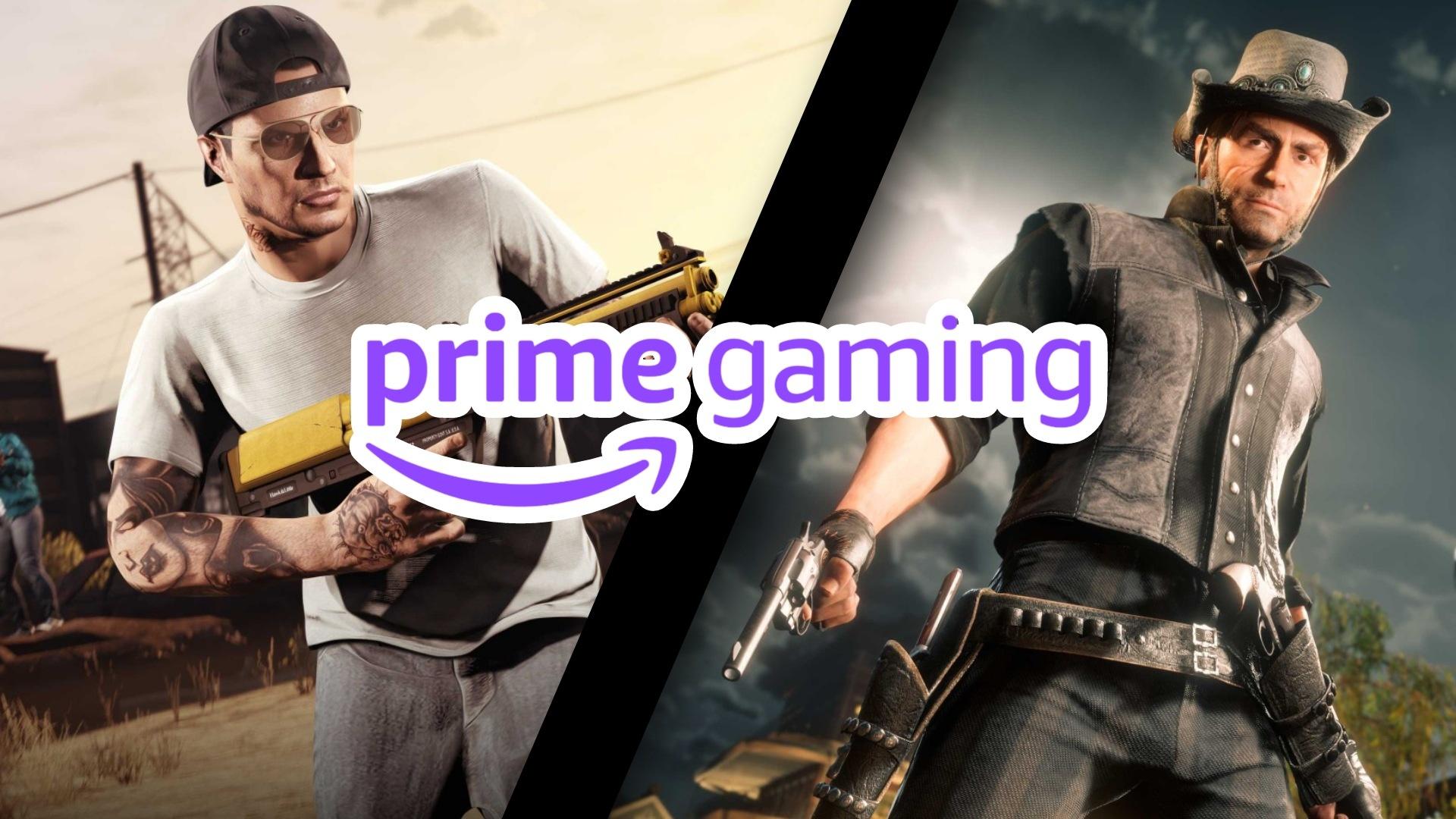 It's official, benefits for the Prime Gaming subscribers will end starting today for GTA Online players, and April 3 for Red Dead Online players. As mentioned by @videotech_ on Twitter.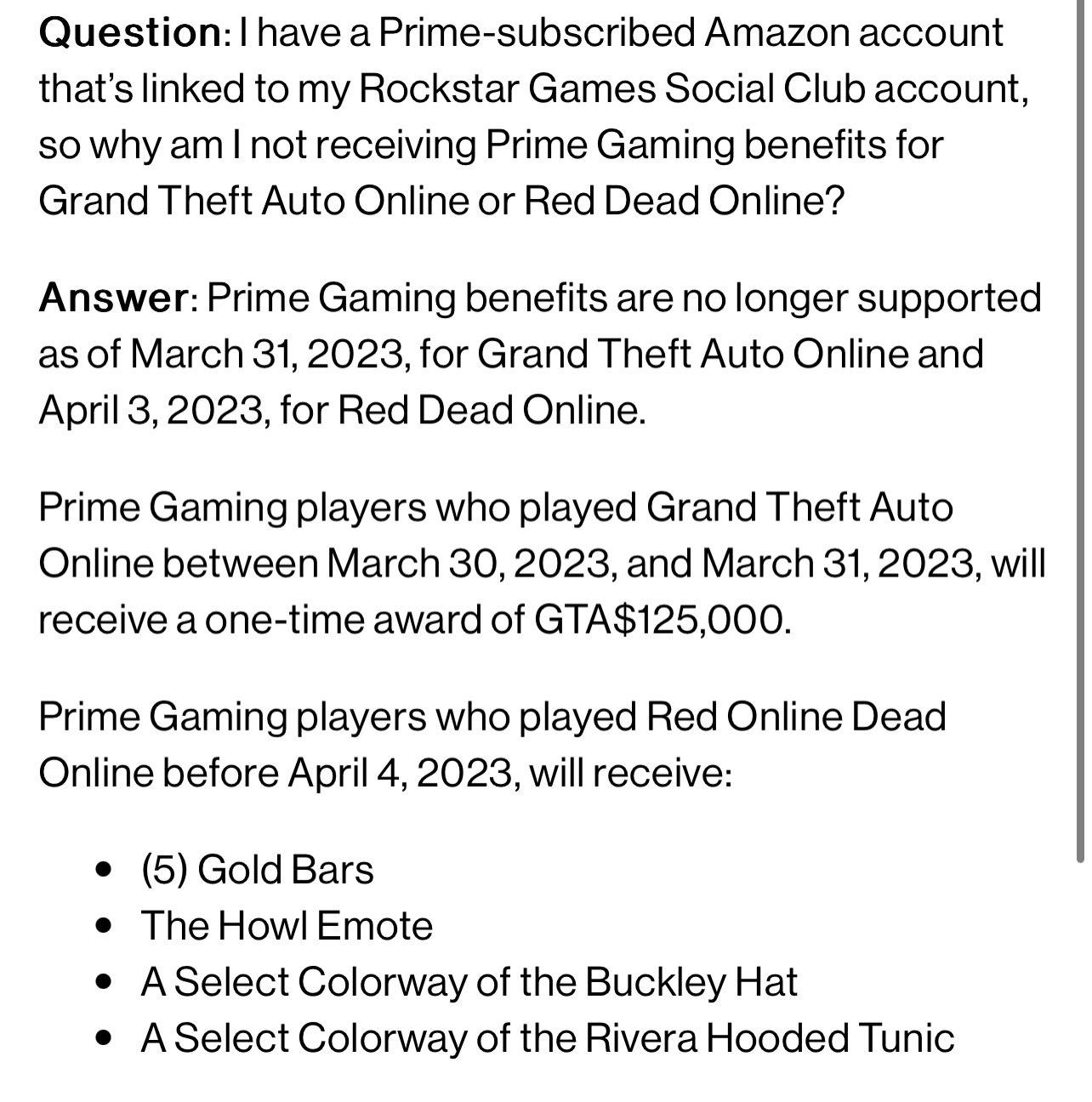 As you can read from the screenshot above, if you played GTA Online between yesterday and today, you are eligible for the last & one-time reward of GTA$125,000. While you are still in time to play Red Dead Online until April 4 to get the last reward, consisting of:
5 Gold Bars
Free Howl Emote
A Select Colorway of the Buckley Hat
A Select Colorway of the Rivera Hooded Tunic
You can find the Rockstar Support page related to the end of Prime Gaming here.
Personally I think it's quite sad for all subscribers, it was a nice way to get some extra rewards. Also, this move could easily be a way from Rockstar to increase furthermore the subscriptions for GTA+, making it now the only way for players to get extra benefits inside the game.