Well, we certainly didn't expect to read about the possible Trailer Date of GTA 6 in this way, but it could be the case.
Some users discovered that Rockstar Games had apparently created an account at a certain "hot" website, that you might recognize from the screenshot below, and that account posted a hint to the GTA 6 Trailer Date. The account is named "Rockstar Official", but what made it appear legit, is that the account has the verification mark.
UPDATE: It came to our attention that getting the "Verified" badge on the site in question is easier than on other sites such as Twitter, so the verified badge in this case cannot be trusted unfortunately, meaning it's very likely a fake account not affiliated with Rockstar Games.
So unfortunately the possible GTA 6 Trailer date is now debunked.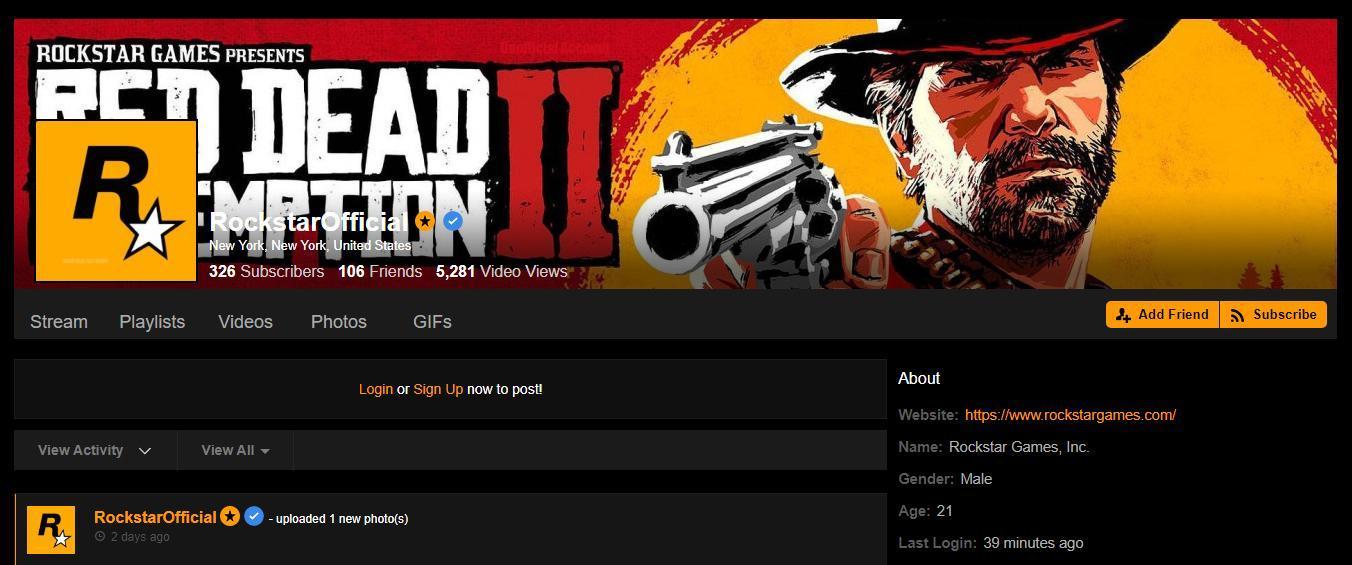 The account encourages people to stay home and play Red Dead Redemption 2, and the account posted a single, jokingly video called "Hot 1900 Old Fashion Video", which is one of the trailers of RDR2.
But this is not what the story is. Just out of curiosity, we looked at the comments under the video and... we were a mix between surprised and confused when we saw this:

Look for yourself. An user mentioned he's waiting for the GTA 6 Trailer, and the reply by the RockstarOfficial account was unequivocal: 09/15/20**. Meaning September 15... 2020?
We do not have the confirmation that the last part of the date would be 2020, but we strongly doubt that Rockstar would already have the Trailer Date in mind if the date was set for September 2021.
So if this was legit, this might mean that the first Trailer for GTA 6 is not that far away, and it might come in a little over 4 months.
This seems surreal - what do you think about this? Do you believe it's legit, or is someone simply trolling us? Could it be a disgruntled employee going rogue? It wouldn't be too surprising considering what happened recently with the leaks of another game... Who knows.
It sure seems strange to give an exact date like that, coming from a Rockstar Account, or at least one that appears to be - considering that Rockstar has always been secretive about their reveal dates.
We cannot link to the account because it goes against our site rules, but you can easily find it yourself by simply typing "RockstarOfficial" in the search bar of the site. And you will be able to see that comment under the RDR2 video as well.
Video Update explaining why the leak is fake: